Christine and the Queens 'sneaking' foreign languages on to new album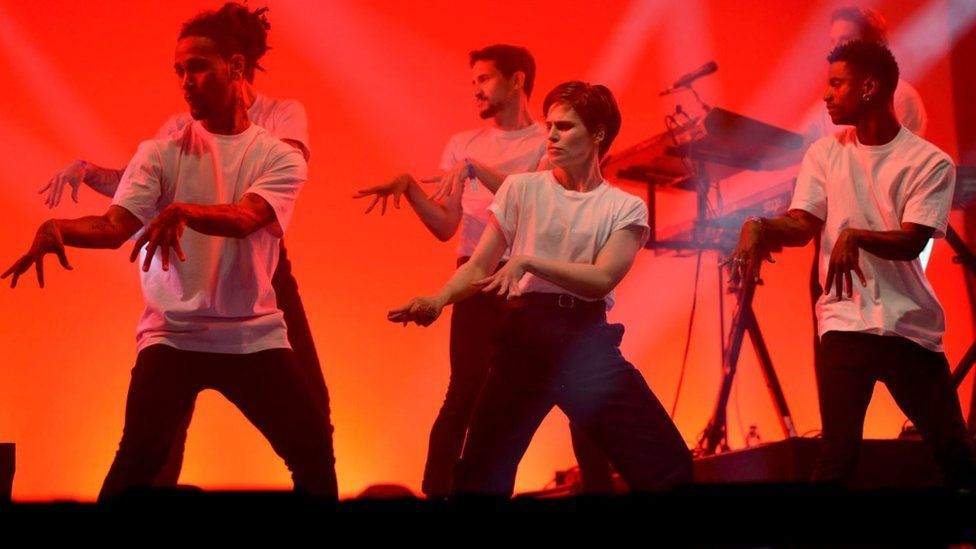 Christine and the Queens says she plans to "sneak" more foreign languages into pop and has been toying with Spanish and Italian for her new album.
"I like to think of my stage character as a Trojan horse," she tells Newsbeat after her set at Radio 1's Big Weekend.
"Pop is something that can make you think and discover things."
She's happy Justin Bieber sings in Spanish on his number one single Despacito and hopes it paves the way for more languages in the UK charts.
"I hope Justin Bieber is going to do a French song, so we can have a 100% French single in the UK. Let's go crazy."
Christine and the Queens was born in Nantes, France.
"I've been fiddling about with Italian and Spanish a bit myself. I'm just mastering two languages for now," she says modestly.
"But I'd love to use more. With every language comes a music, a way to sing, a way to describe the world. An English man thinks slightly differently than a French man."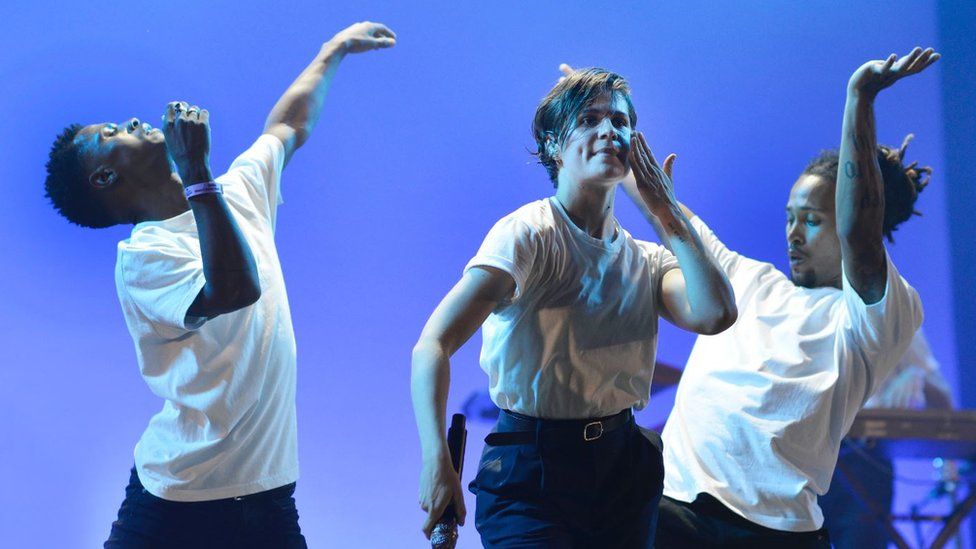 Her Sunday set on the Where It Begins stage at Burton Constable Hall, near Hull, was her first gig in eight months.
"I was afraid [my fans] were going to forget me, but no they didn't," says the singer, whose real name is Heloise.
"I missed so much - the stage and the sweat and the muscles and the emotion.
"Even when I'm doing a studio album, I'm fantasising about the next tour."
She says there are lots of great French artists that UK audiences would like, such as singer Camille.
"She's such a strong, inventive character. I love her.
"There's also a really interesting urban scene in France, like [rappers] Booba, PNL and MHD."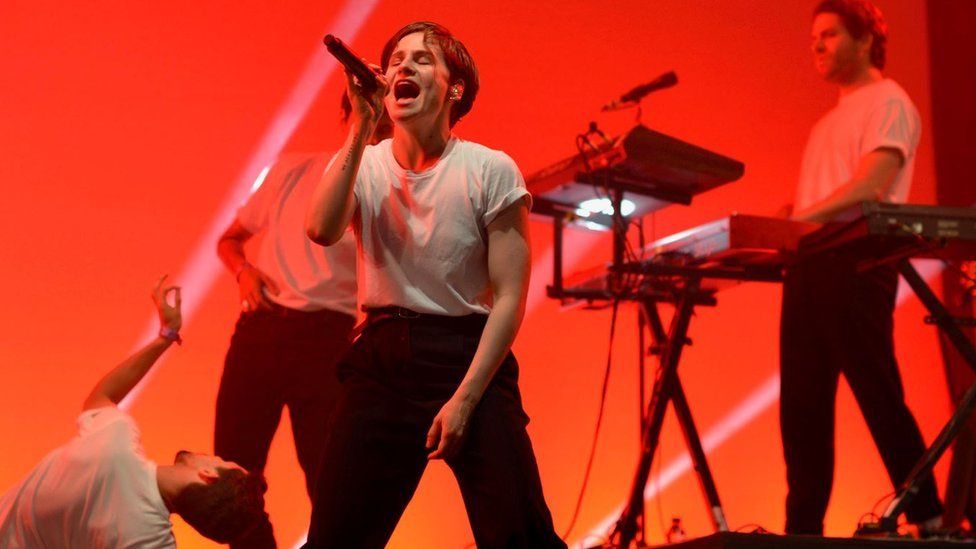 She says her next album is going to be "angry and sweaty" and have a dancehall influence.
"I'm always on YouTube watching dance videos. I'm really interested in male dancehall, the kind of rough energies but laid back as well."
She warmed up for her Big Weekend set by watching Sean Paul on the main stage, and says she'd love to work with the Jamaican star.
"I would be honoured. I've been dancing to his tracks since I was a teenager.
"That would be a cool collaboration."
Watch full sets, highlights and see exclusive photos here.

Find us on Instagram at BBCNewsbeat and follow us on Snapchat, search for bbc_newsbeat