Minute's silence held for Manchester at Radio 1's Big Weekend in Hull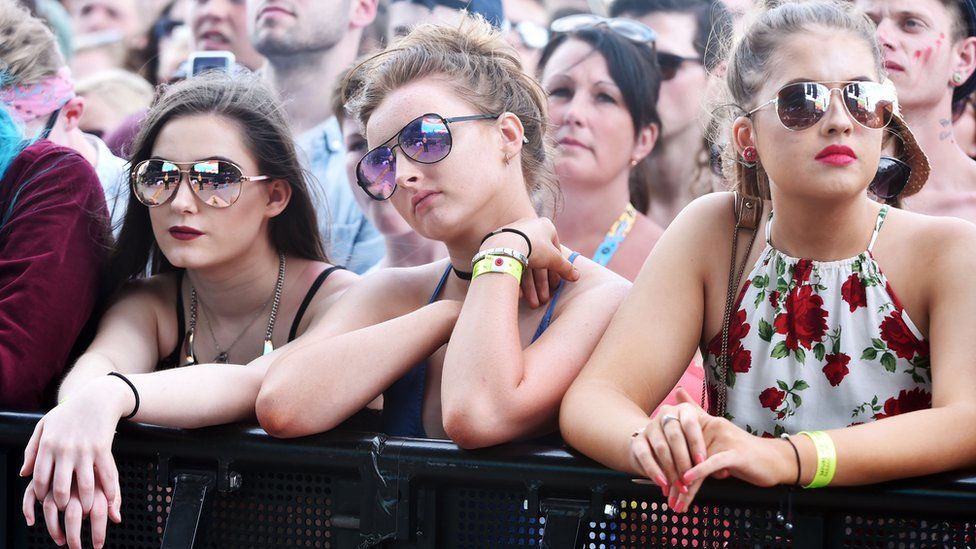 A minute's silence took place at Radio 1's Big Weekend in Hull in honour of those killed and injured in the Manchester attack.
Fans marked the moment at 3pm with the music stopping on all three stages, followed by cheering for the city.
Katy Perry headlined Saturday night and dedicated Part of Me to Manchester.
Radio 1 Breakfast Show presenter Nick Grimshaw said the festival, at Burton Constable Hall in East Yorkshire, was a "community of music lovers".
He added that everyone had been thinking about Manchester all week feeling "completely heartbroken".
This is the moment 25,000 people fell silent.
Security has been ramped up at transport hubs around Hull and at entrances to the festival site.
Radio 1 controller Ben Cooper says every bag will be searched and every person checked twice across the weekend.
"What happened in Manchester has absolutely been at the forefront of our minds in making sure that we are utterly determined to provide a safe and secure environment for people to enjoy themselves," he told Newsbeat.
There are armed police, sniffer dogs and airport-style scanners at entry points to the site.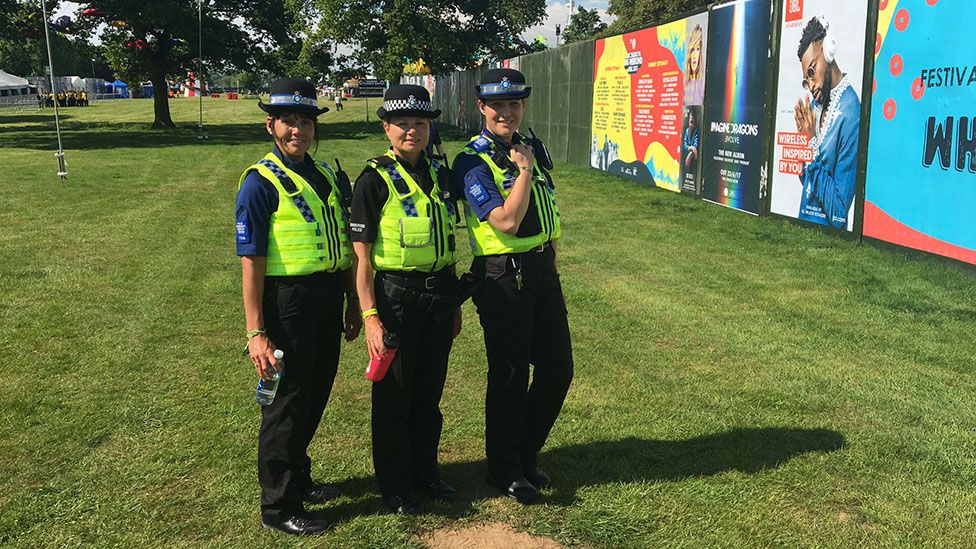 The two-day event will also see performances from Stormzy, Little Mix, Kasabian, Kings of Leon and Bastille.
"I don't have any concerns because of the experts that we've been consulting with," he said.
"They are the best in the country and the most informed in the country."
He added that the extra support will allow "50,000 people will come together and show that they are not afraid".
Kasabian, who played on the main stage, said the crowd lifted their set after recent events.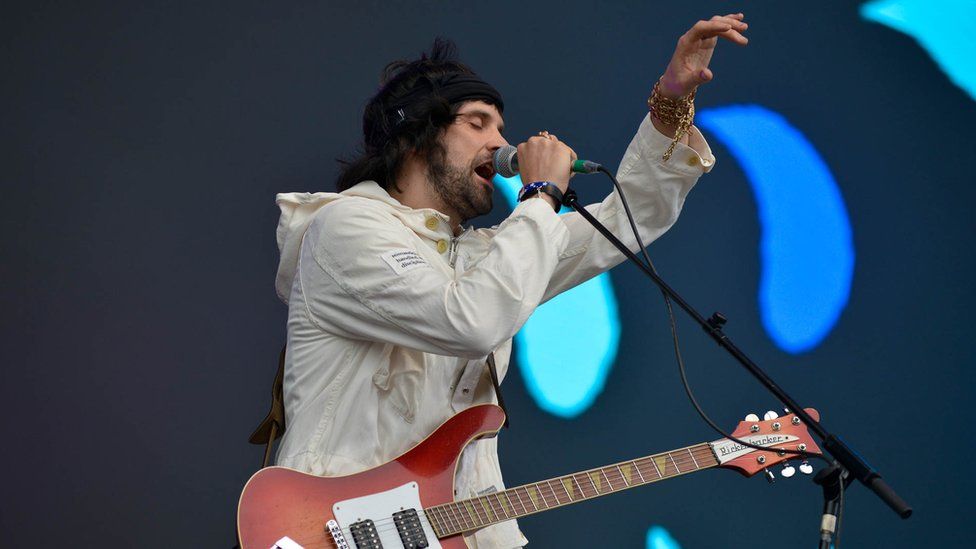 Sergio Pizzorno said: "It's so nice that this happened in the wake of what happened on Monday just positivity and togetherness just fantastic.
"For anyone who came today, we can't thank them enough."
Lead singer Tom Meighan added: "It's about togetherness and everyone loving each other a bit more.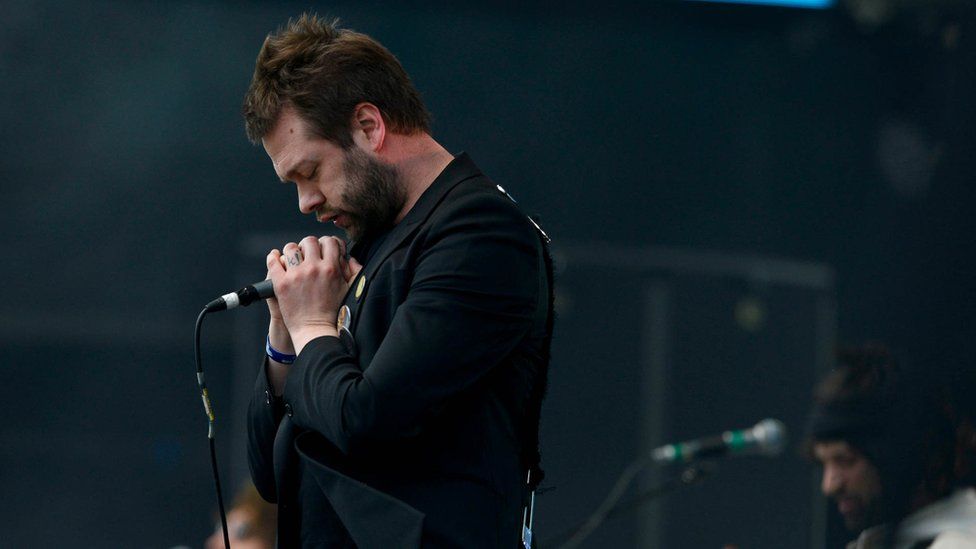 "Music brings people together and that is great in light of what happened."
Former X Factor winner James Arthur is among many other artists to pay tribute to those who lost their lives in the Manchester Arena bombing.
"I was sort of in two minds as to whether to dedicate my song Safe Inside.
"In hindsight I dedicate that performance to those who lost their lives in Manchester."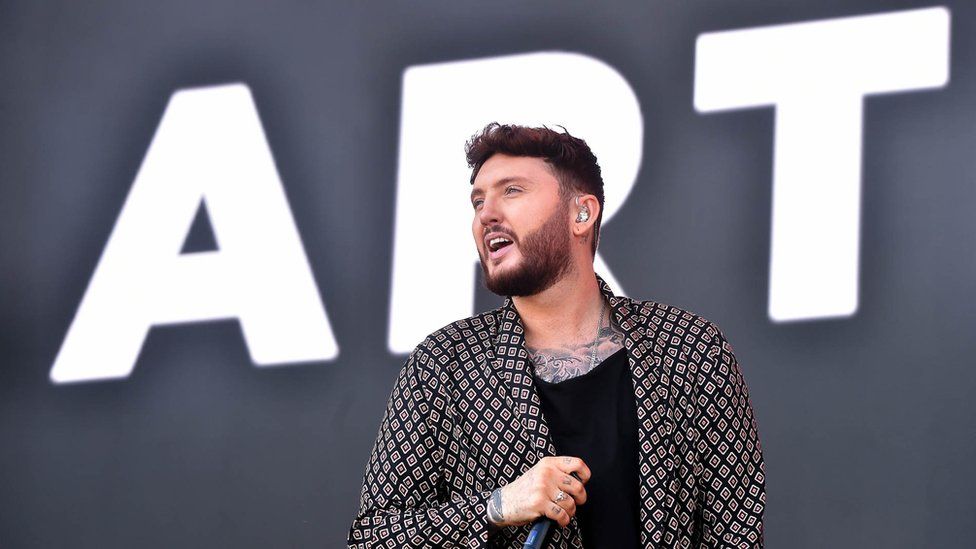 "I have got four sisters, two sisters that are very young. My heart goes out to all the people who have sisters, children or who lost somebody that day.
"It's a tragedy and it has been so depressing the last couple of days but we must stay united and be strong as a nation and try and move forward."
Emeli Sande says the attack's "been really on [her] mind".
"I was eight years old when I went to my first concert in Aberdeen - it was [90s R&B group] Eternal and I remember how excited I was.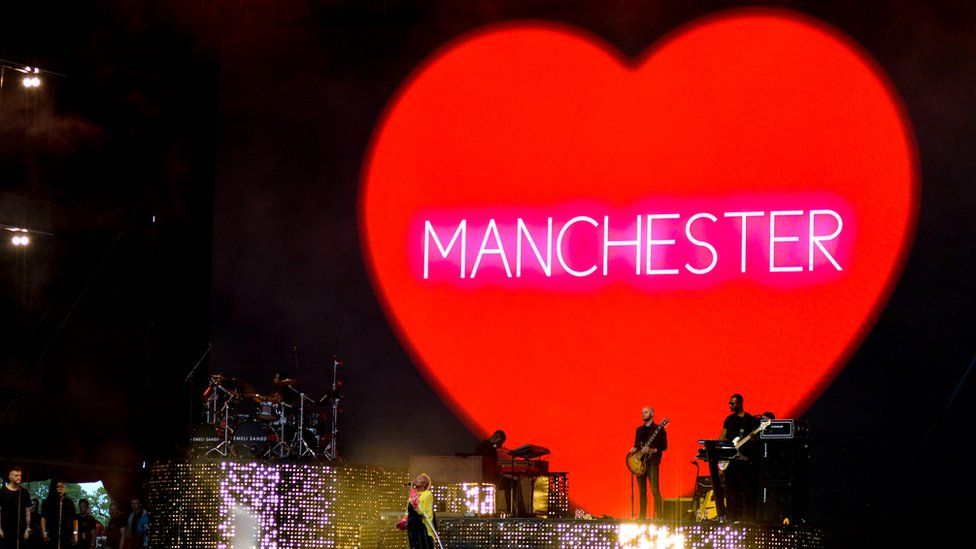 "To think that girls were going [to Ariana's gig] and that happened just makes me so angry.
"Music should be the one place we feel safe to come together.
"It's really made me appreciate the responsibility we have as artists to come and uplift people."
Zara Larsson was first up on the main stage on Saturday.
"Music unites us all," she told fans.
Dan Reynolds from Imagine Dragons went into the crowd at the beginning of It's Time, their first song.
"It was just in our hearts and minds and I think it needed to be addressed before we started," he told Newsbeat.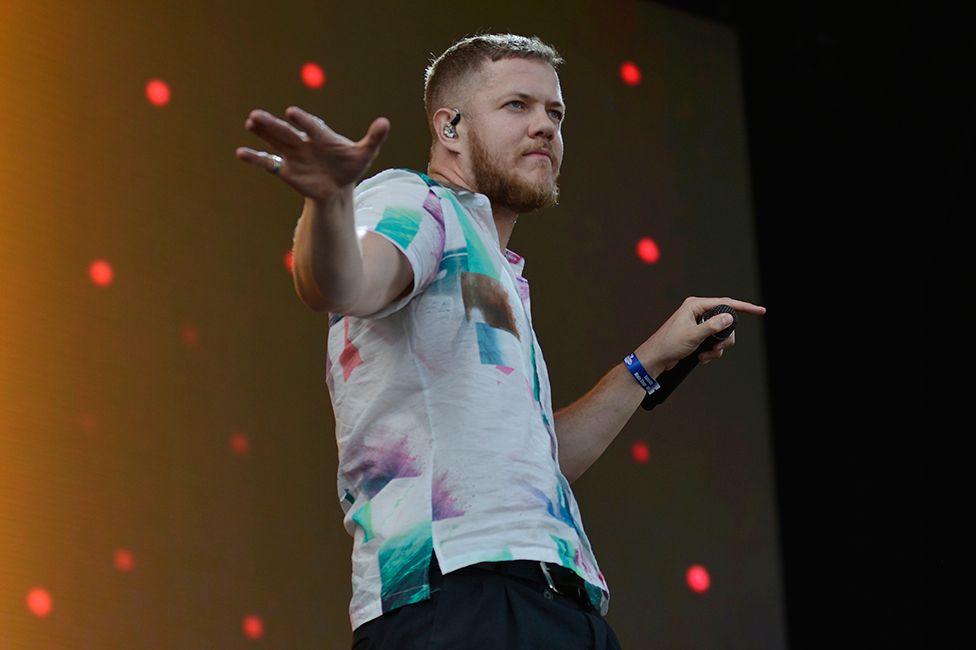 "What we're all here for is the music and to not be fearful and to come together in love and peace.
"That's powerful and important to show - especially now that no-one will stop music and no-one will put fear into our hearts."
There was a massive cheer from the crowd when JP Cooper dedicated his new song Passport Home to his hometown, Manchester.
"Manchester has definitely raised me, so that was a big outpouring of my heart towards everybody there.
"If it wasn't for Manchester I wouldn't have got into music. Genuinely. If I wasn't a kid growing up in Manchester in the 90s I probably never would've discovered my love for music, so I've got a lot to give back.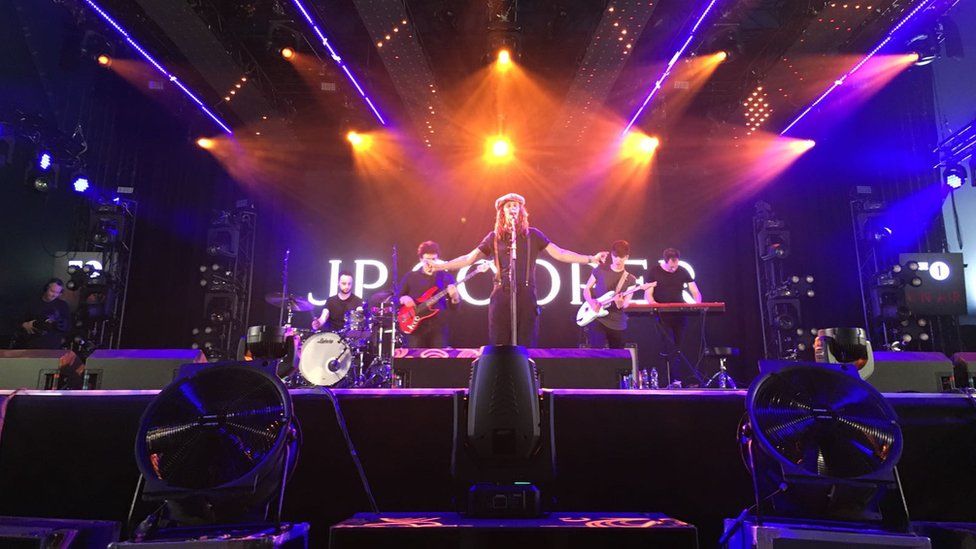 "The first show I ever went to was Oasis at the G-Mex [now called Manchester Central] in 1997.
"Every kid had a guitar in their house around that time, so that gave me the opportunity. I didn't come from a privileged background, but there was cheap guitars lying around and it rained a lot, so we stayed in and wrote songs."
JP played his first gig since the Manchester attack in London on Thursday. He says it was important to go ahead with it.
"Of course we're shaken by this [attack] but everybody has to continue.
"It was a difficult show, but it was a healing for me. It was an outpouring of so much love from me to the crowd and from the crowd to me. I don't think I'll ever forget that."
Reading band The Amazons opened the Where It Begins stage.
Drummer Joe Emmett, says they have to continue performing live despite Monday's attack in Manchester.
"We've been impressed by the security that they have put in today.
"You've got to respect what happened but we've also got to do what we can and we've got to keep on bringing music and culture which is part of our identity as Brits."
Watch full sets, highlights and see exclusive photos here.

Find us on Instagram at BBCNewsbeat and follow us on Snapchat, search for bbc_newsbeat