The fashion designer inspired by her cystic fibrosis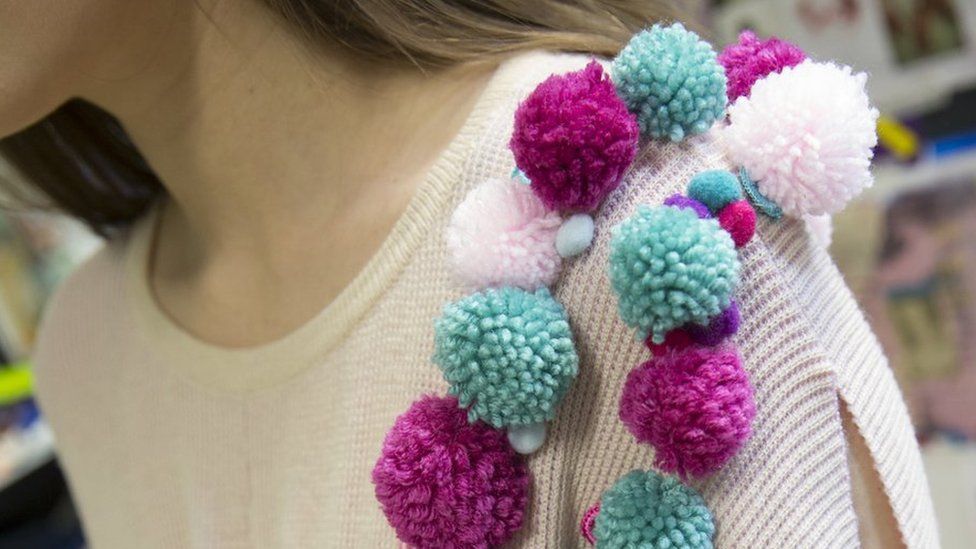 A fashion student has created a collection based around her experience of living with cystic fibrosis.
Halima Umer will show the six pieces of knitwear on the catwalk this evening, as part of Nottingham Trent University's degree shows.
"Cystic fibrosis is an invisible disease sometimes," says the 24-year-old.
"Because I hide it so well, people forget that I have it, but I would like to raise awareness of it."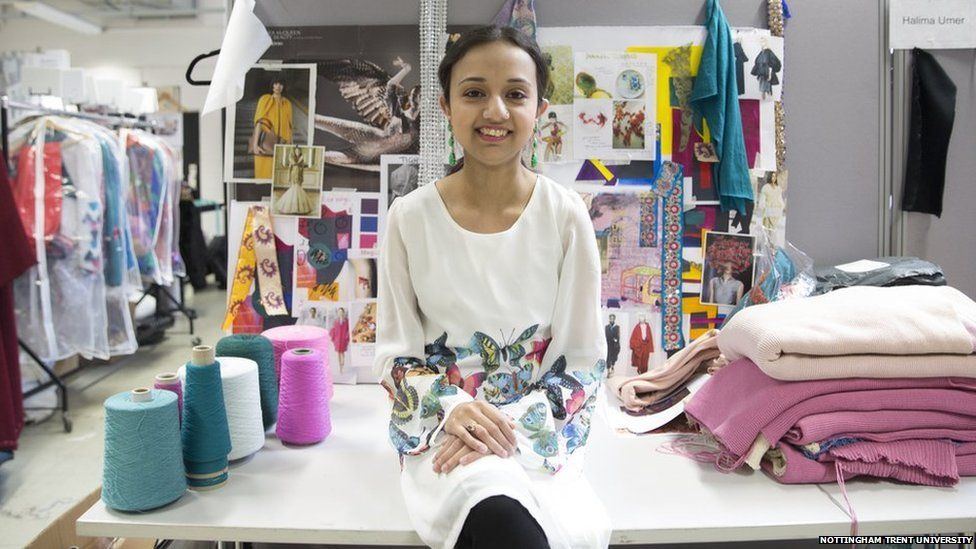 Cystic fibrosis is a genetic condition affecting around 11,000 people in the UK, that can cause severe problems in the lungs and digestive system.
Halima had a double lung transplant aged 10.
"Before my transplant, life was hard. I wasn't able to go out and have fun as much as I wanted," she tells Newsbeat.
"Every break time at school I was inside and I missed a lot of school."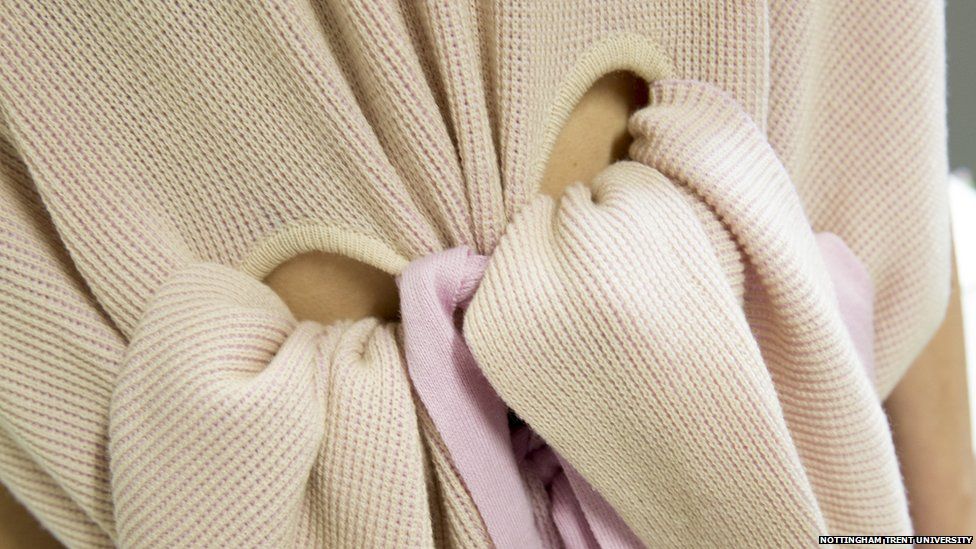 She's been healthy since then, but she wants her collection to reflect the scars that remain.
"I wanted to do something that was different and create wearable garments which have been changed," she says.
"In many ways I am beautifying my scars and in doing so have found something elegant and graceful in disfigurement."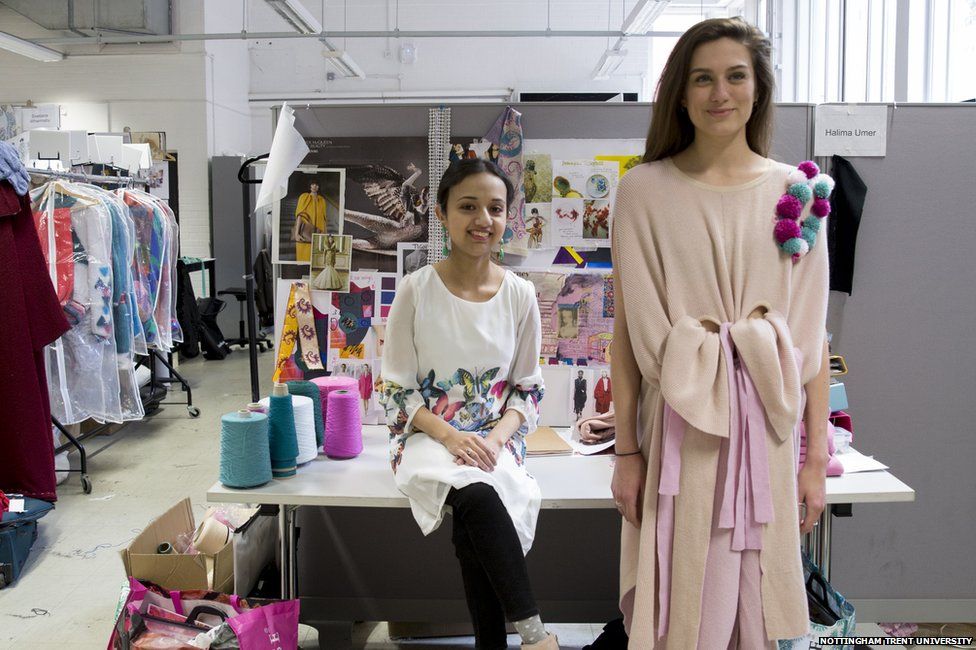 The collection uses draped fabrics, pom poms and ties to show how cystic fibrosis affects the body.
"The ties are to do with tightening of the chest and breathing.
"And as cystic fibrosis relates to bacteria, I am incorporating that and beautifying it with embellishments," she explains.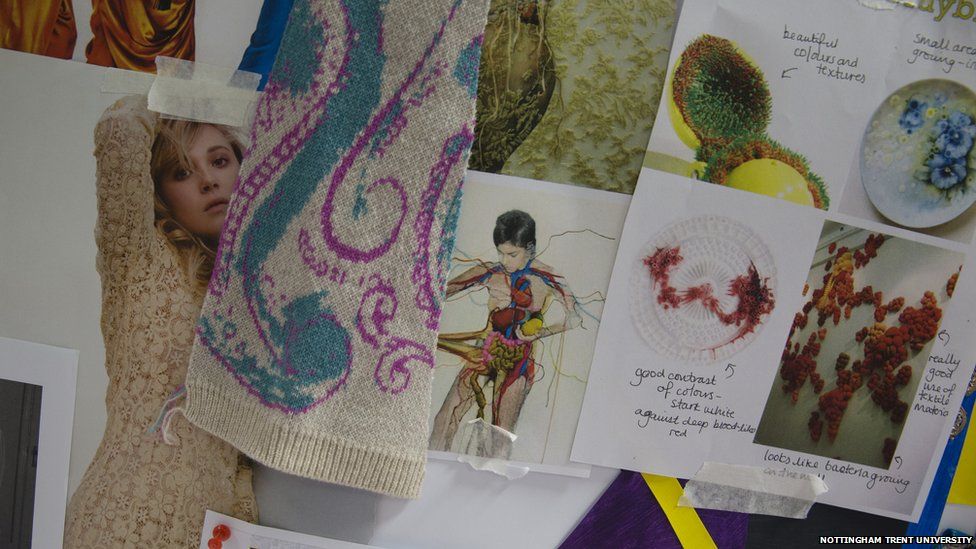 Halima has also incorporated traditional Islamic patterns to show how her Muslim faith has helped her manage the disease.
"My faith has always helped me through prayer. It's a really strong faith."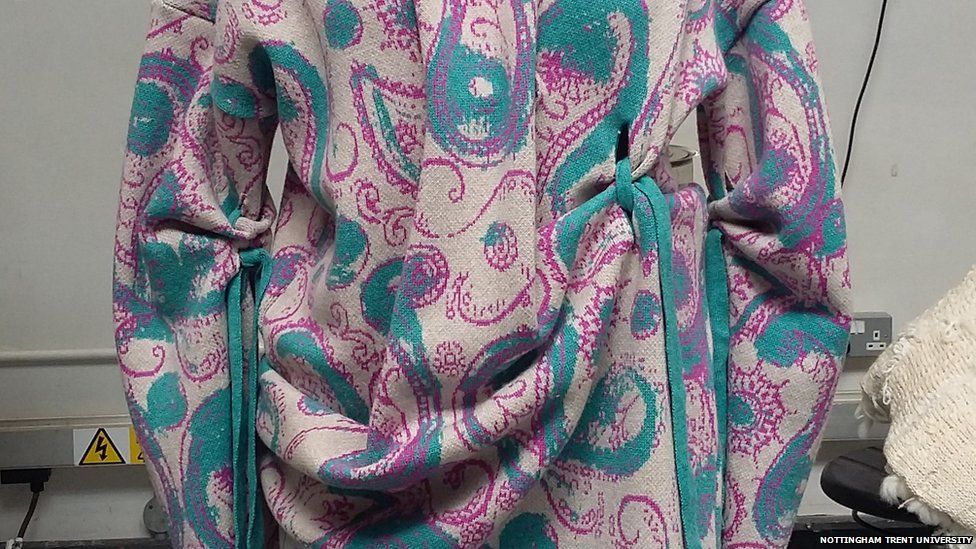 Halima's excited for people to finally see the collection, and she's looking for placements in fashion now she's about to graduate.
"It has been a long few months, and I'm anxious to get started," she says.
Find us on Instagram at BBCNewsbeat and follow us on Snapchat, search for bbc_newsbeat