What is the 'critical' terror threat level and what does it mean?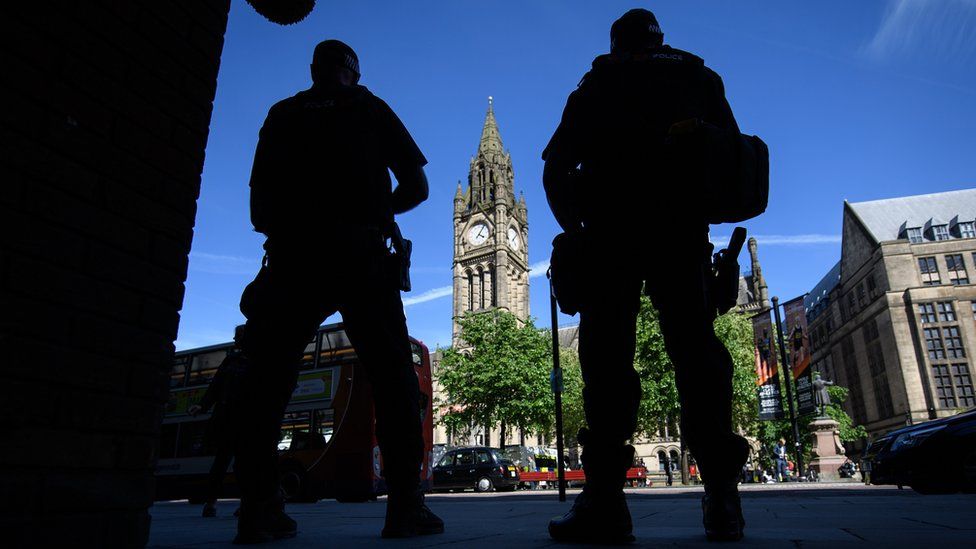 The UK terror threat level has been raised to "critical", following the Manchester Arena bombing which killed 22 people.
This is the highest terror threat level possible and means an attack is "expected imminently".
According to the security service MI5, the threat levels give "a broad indication of the likelihood of a terrorist attack".
Information about the national threat level was first published in 2006.
Who sets the threat level?
The threat level is set by the Joint Terrorism Analysis Centre (JTAC).
This group is made up of representatives from 16 government departments and agencies.
JTAC's role is to "analyse and assess all intelligence relating to international terrorism, at home and overseas".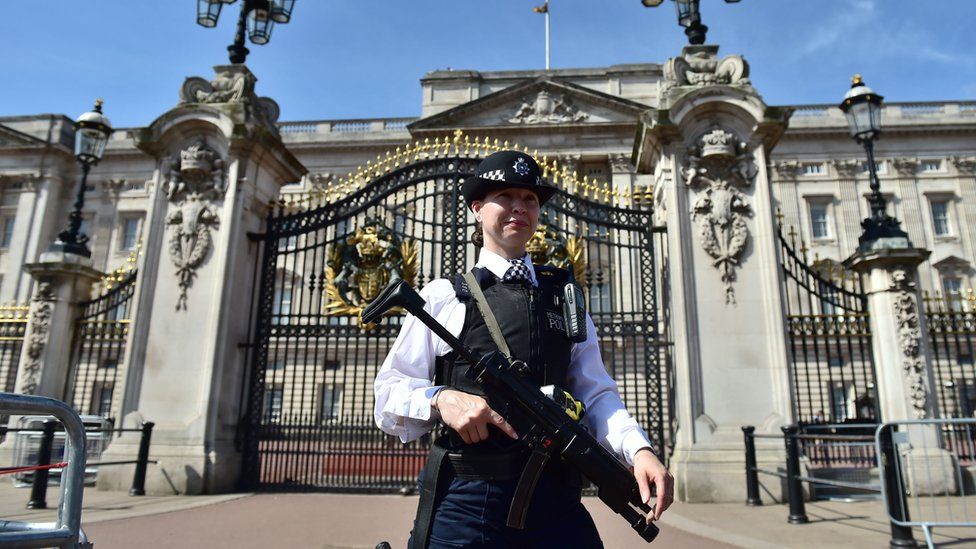 How is the threat level decided?
According to MI5, there are four main factors taken into account when deciding the threat level.
They are available intelligence, terrorist capability, terrorist intentions and timescale.
The level is regularly reviewed and the home secretary Amber Rudd has said it expects the current level of "critical" to be temporary.
CRITICAL: An attack is expected imminently
Around 24 hours after the Manchester bombing the UK terror threat level was raised to critical.
As a result, armed military personnel will be stationed at high profile sites including Buckingham Palace, Downing Street and foreign embassies in London.
"The key thing is to be calm and vigilant," said London Mayor Sadiq Khan, who urged people to tell the police if they see anything suspicious.
The last time it was at critical was in 2007, following the car attack on Glasgow Airport.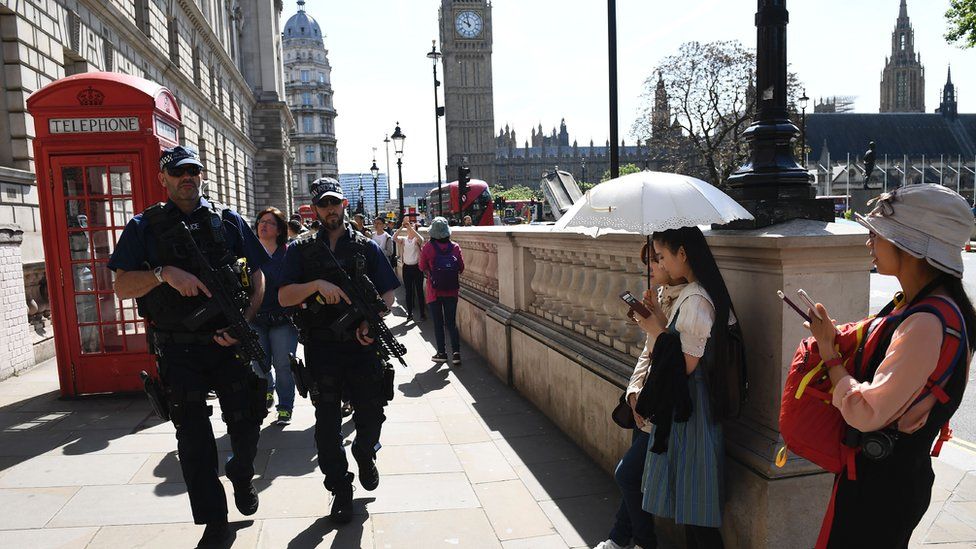 SEVERE: An attack is highly likely
Before being raised in response to the Manchester attack, the terror threat level had been at "severe" since 29 August 2014.
This was a reaction to ongoing conflicts in Iraq and Syria.
The prime minister at the time, David Cameron, said Islamic State (IS) extremists represented a "greater and deeper threat to our security than we have known before".
The "severe" level did not lead to visible signs of change on the streets, but was a sign of increased concern among intelligence agencies.
SUBSTANTIAL: An attack is a strong possibility
July 2011 was the last time the terror threat level was at "substantial".
It meant that an attack was a "strong possibility" and "might well occur without further warning".
Theresa May, who was home secretary at the time said: "There is still a real and serious threat to the UK and I would ask the public to remain ever vigilant."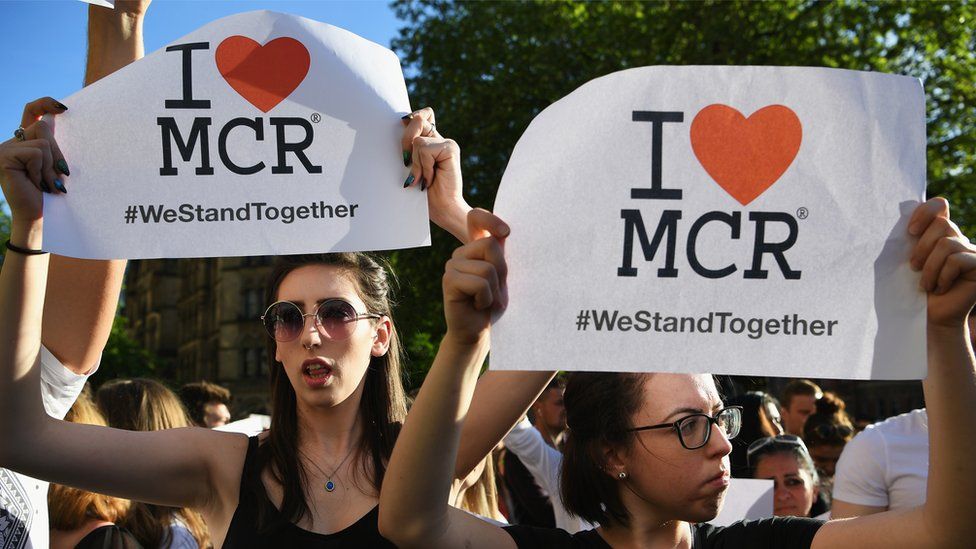 MODERATE: An attack is possible, but not likely
Since the threat level relating to international terrorism was first made public in 2006, it has never been set to "moderate".
This level means an attack is possible, but not likely.
There are two separate terror threat levels, specifically relating to Northern Ireland-related terrorism in Northern Ireland itself and Great Britain.
The level of threat from Northern Ireland-related terrorism in Great Britain was set at "moderate" between October 2012 and May 2016.
LOW: An attack is unlikely
Since terror threat levels were first published in 2006, they have never been set to "low".
Find us on Instagram at BBCNewsbeat and follow us on Snapchat, search for bbc_newsbeat