James Corden pays emotional tribute to Manchester following attack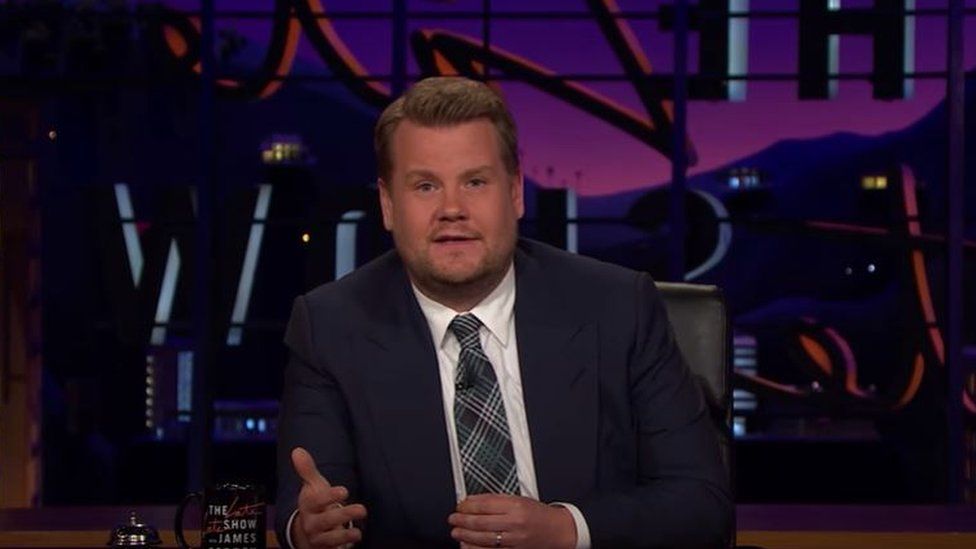 James Corden has shared an emotional tribute to Manchester on social media, following an attack at an Ariana Grande concert which has left 22 people dead.
Police say it was a suicide bomber.
"My thoughts and prayers are with the people of Manchester tonight," he said from the set of The Late Late Show.
"All of the staff at the MEN Arena, all of the security teams, all of the emergency services, Ariana and her team and all of those families affected by tonight."
Warning: Third party content, may contain adverts.
"We'll all go to bed holding our little ones even tighter this evening," James said.
His talk show airs to millions of people in the US and he used the video to explain to his audience what the city of Manchester is like.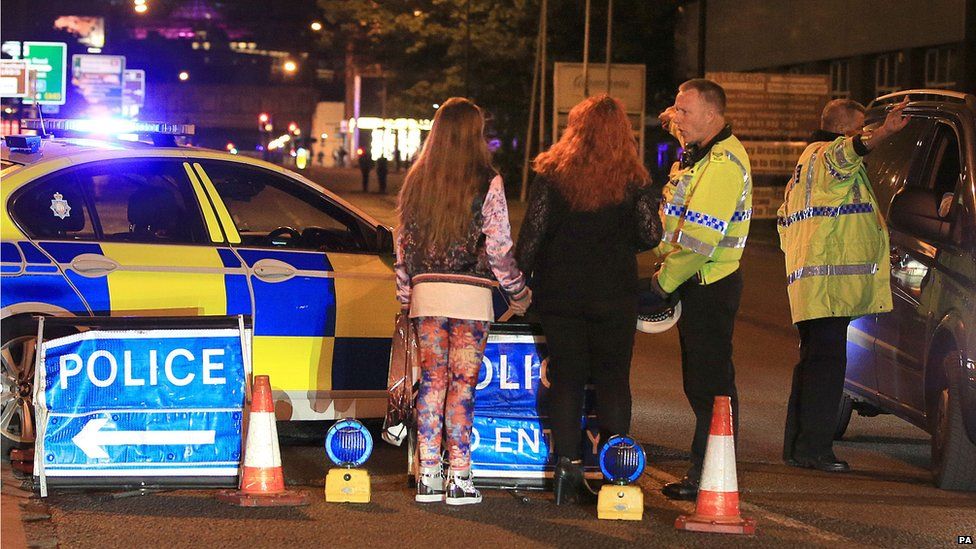 "Many of you won't have ever been to Manchester but you will definitely have heard of it," he said.
"It's famous all over the world for so many wonderful things, great football teams, Manchester City, Manchester United.
"It's famous for incredible music, Oasis and Joy Division.
"It was the birthplace of the leader of the Suffragettes. It's the home of the inventor of the first computer."
He added: "When I think of Manchester, of the place that I know, I think of the spirit of the people there and I'm telling you, a more tight-knit group of people, you will be hard-pressed to find."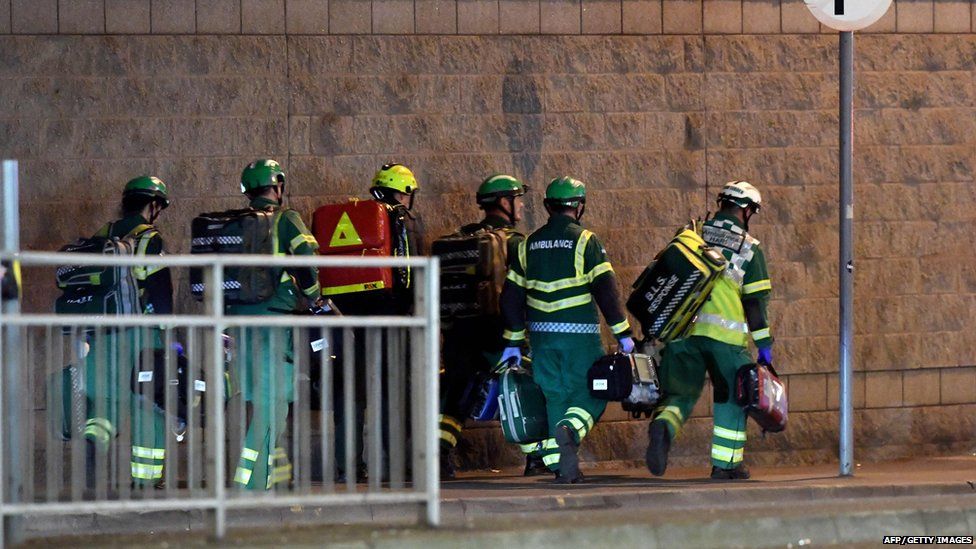 The blast happened at 22:35 on Monday at the end of a concert by US singer Ariana Grande.
Greater Manchester Police said the lone male attacker, who died in the blast, was carrying an improvised explosive device which he detonated.
Relatives are using social media to hunt for missing loved ones.
Police have set up an emergency telephone number in response to the attack. It is: 0161 856 9400.
Find us on Instagram at BBCNewsbeat and follow us on Snapchat, search for bbc_newsbeat