Restaurant hit by 'human meat' fake news claims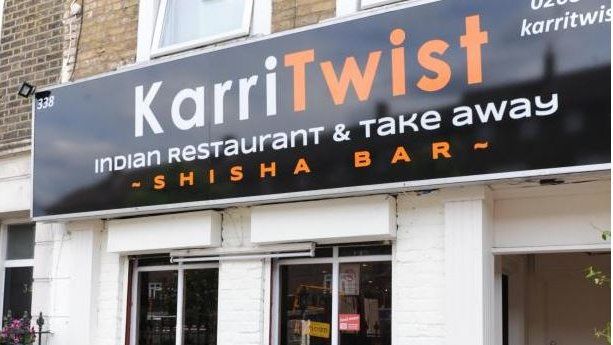 A London restaurant has been hit by a fake news article, claiming they sold human meat.
Staff at the Karri Twist in New Cross have been harassed by phone calls from people screaming: "Why are you still open?"
The Indian diner is a victim of a prank story stating the owner had been arrested for putting human meat in food and that nine bodies had been found in the freezer.
And some people believed it.
The article was published on channel23news.com - a site where users can submit fake news to "prank" their friends which publishes directly to Facebook.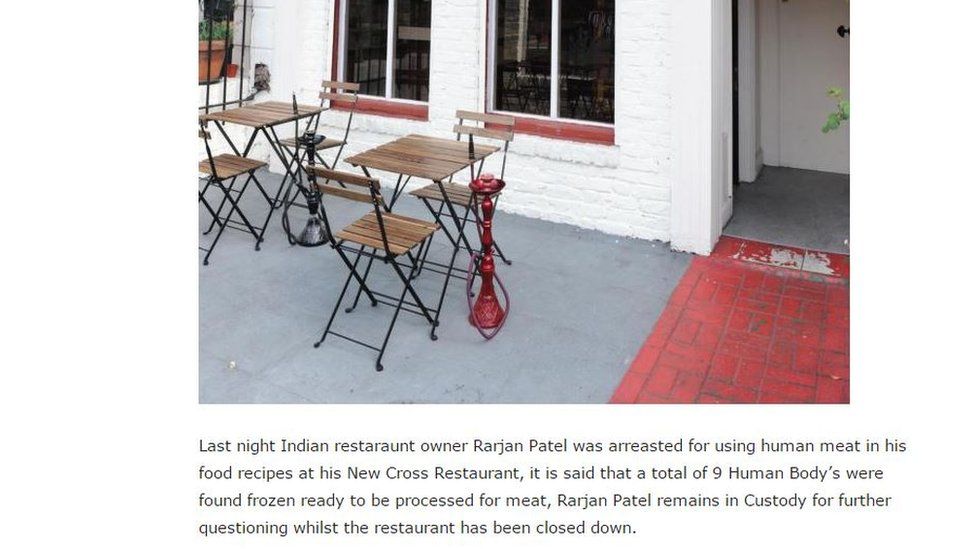 Shinra Begum the owner, told Newsbeat it has become a big problem for their family business since the article was written last Thursday.
"When people started calling asking me if we were selling human meat, I couldn't believe it.
"I was completely shocked when I eventually found the article online and being shared all over Facebook.
"Now people have threatened to vandalise our building and I've had to sit down with a customer to explain to them it is all just lies."
Shinra says she even called the police because she was so worried about it.
The only way Karri Twist has been able to counter the hate is by posting on their social media accounts to make sure people were aware this was not true.
She says she even had to do a Facebook Live from inside the restaurant to prove to people they hadn't shut down.
Human sandwich
"Someone even called and ordered a 'human sandwich', another ordered a Chinese person. It's bizarre.
"Literally this has been awful for us. Not only have we had people asking us about the human meat, but they have been making bookings maliciously, too.
"We got a booking for Serena Williams for 15 people, and several other large parties which we accepted. No-one turned up."
"We are just a small Indian restaurant in a place where news travels fast. I'm just hopeful we can stem this tide and people will come back to eat here."
Find us on Instagram at BBCNewsbeat and follow us on Snapchat, search for bbc_newsbeat