What happened when Jeremy Corbyn questioned Theresa May during a Facebook Live?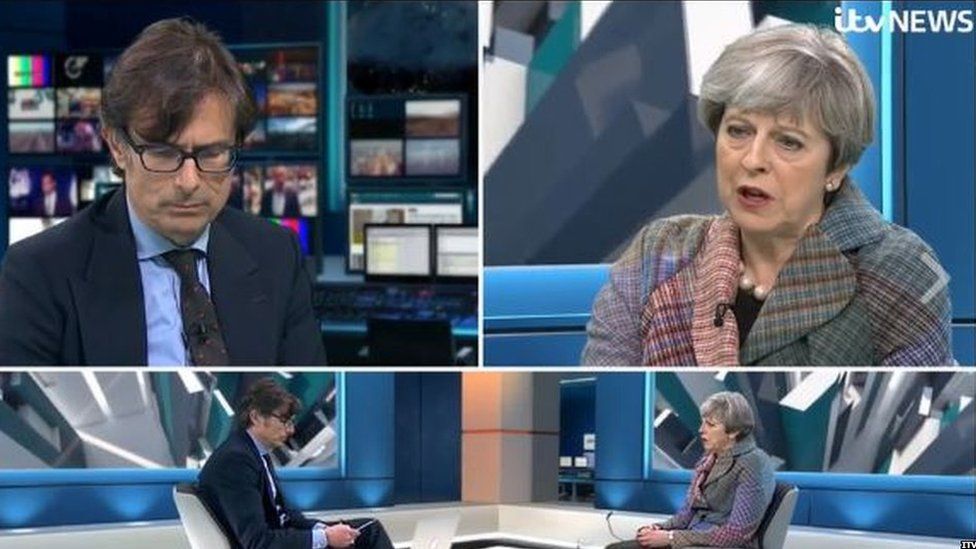 Theresa May got a surprise when Jeremy Corbyn sent in a question during a Facebook Live interview.
The Labour leader, who posted as "Jeremy Corbyn of Islington", wanted to know why she didn't want to take part in a live televised debate.
She replied by saying that responding to voters' questions was her main priority.
The Conservative Party leader was being grilled by Robert Peston for ITV News.
Jeremy Corbyn asked: "Hi Theresa May, as Prime Minister you have served your elite friends by giving them tax cuts while wages have stagnated, house-building is at its lowest since the 1920s, there are 20,000 fewer police on our streets since 2010 and the NHS is in crisis.
"Do you not think the British people deserve to see us debate, live and on TV?"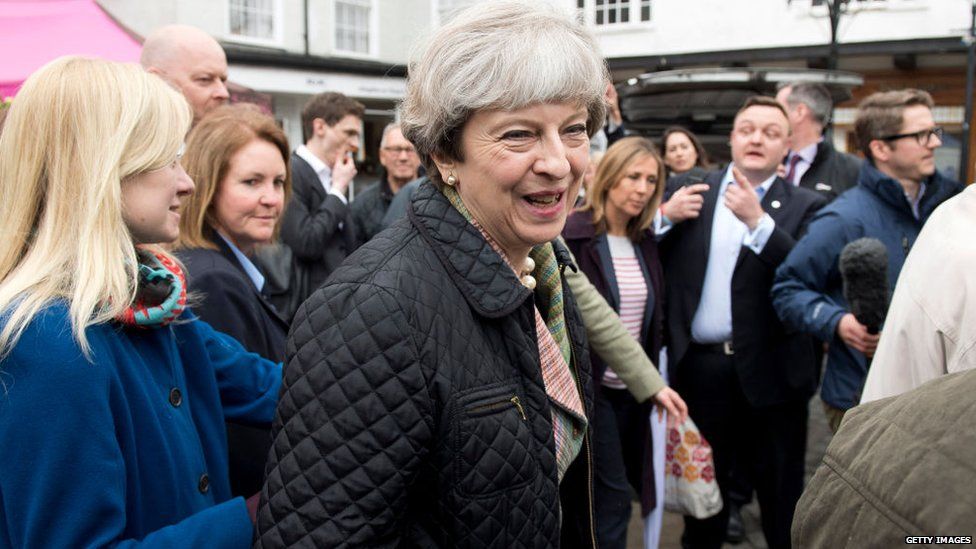 Presenter Robert Peston posed the question and Theresa May replied: "What I think is more important is that I and he take questions directly from the voters.
"I don't think people get much from politicians having a go at each other. I think people want to hear directly.
"And of course to answer so many of the points that he's made, under Labour we saw house building went down by 45%, homes purchased went down by 40%.
"And we announced a new deal with councils and housing associations over the weekend to help them build homes which after a period of time, about 15 years, would be available to buy under Right To Buy."
Jeremy Corbyn then took to Twitter to say: "It's weak leadership to hide from your record."
The two party leaders are set to face separate interviews in front of a live studio audience in a joint programme broadcast by Sky News and Channel 4.
The 90-minute programme on 29 May will be the first TV set-piece featuring the pair ahead of a BBC Question Time special featuring the pair on 2 June.
Sky News political editor Faisal Islam will host the audience Q&A sessions, while Jeremy Paxman will interview the Conservative and Labour leaders separately.
Find us on Instagram at BBCNewsbeat and follow us on Snapchat, search for bbc_newsbeat