Parris Goebel, the dancer shaping pop music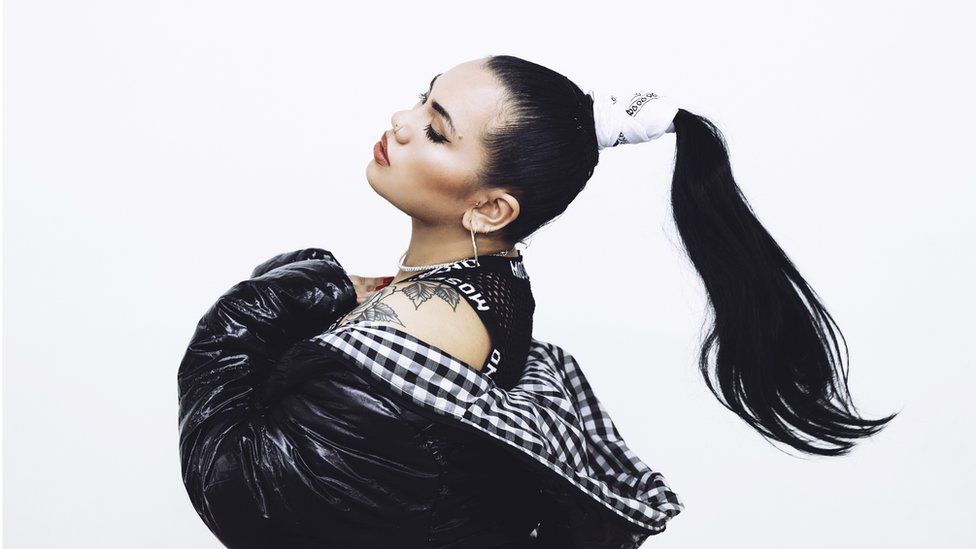 Parris Goebel is probably pop music's most in demand choreographer.
She's responsible for Justin Bieber's Sorry video, and has worked with Rihanna, J. Lo and Little Mix, among others.
"I've been blessed to be able to do a lot of really cool things", the 25-year-old tells Newsbeat.
She's been touring Europe with her dance crew The Royal Family, and Newsbeat caught up with her backstage at her London show.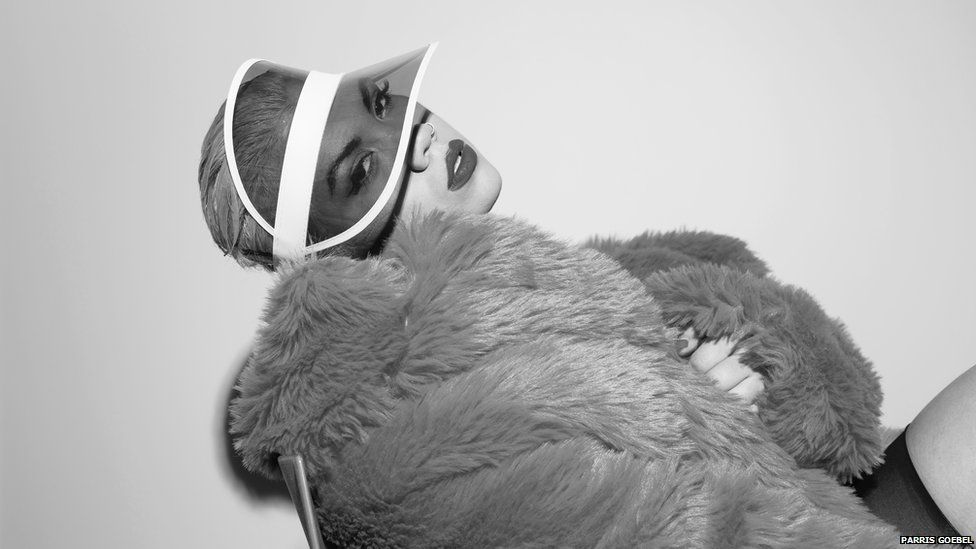 Parris grew up in Auckland, New Zealand, and started creating dance moves when she was 10 years old. She's had an incredible journey to where she is today.
"I dropped out of school when I was 15 to pursue my dream, and luckily enough, here I am," she says.
"When I was around 17 I started posting my work on YouTube, and I started getting more of a following.
"Then J. Lo's team found me on YouTube, she brought me in to do some work for her world tour, and after that it was like game over, I've just worked with everyone."
Warning: Third party content, may contain adverts
She's just been working on Little Mix's Touch and Jason Derulo's Swalla.
"He was in the studio with me from day one, and we were creating together. He had a strong idea of what he wanted," she explains.
"He's super down to earth, and one of my favourite artists I've worked with, actually."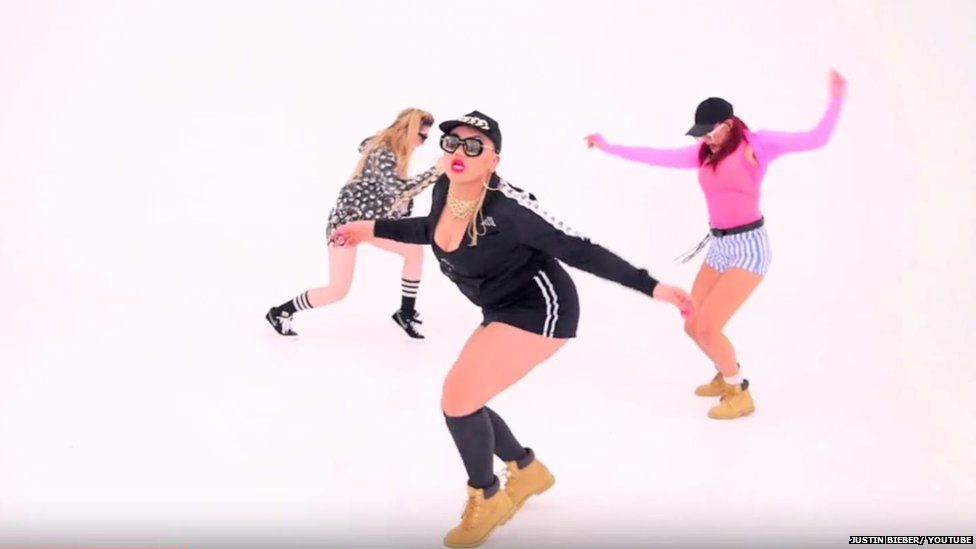 Her choreography on Justin Bieber's Sorry has now been viewed almost three billion times on YouTube, making it the third most popular video on the site. But Parris says she had no idea it would be so big.
"We were in New Zealand when we filmed it, and we just sent it over [to Justin's team]. It was all really quick and rushed.
"But it really went viral. Being on the other side of the world and seeing Sorry come on the TV is pretty cool. It's a feeling that never gets old."
Warning: Third party content, may contain adverts
Parris didn't get to talk to Justin until much later, when she worked with him on the other videos for his album, Purpose. She says it was exciting to take his choreography in a different direction.
"No-one had really seen him in a really deep way, something that's vulnerable and not so commercial.
"So I made up this concept of getting these beautiful contemporary dancers to just freestyle around him and see what he does.
"He just went with it. It was a really beautiful thing to watch him kind of let his guard down with these girls that he didn't know and just be free."
Warning: Third party content, may contain adverts
The term "Polyswagg" has been used to describe Parris's dance style, which fuses dancehall, house, street and contemporary steps.
She choreographed Rihanna's 2016 VMA performance, and says the Bajan star is very certain of what she likes and doesn't.
"Nine times out of 10 she just loves [the choreography], and learns it, which is lucky on me because I get to just do my thing.
"But she's definitely very strong in what she loves. If she doesn't like something she'll definitely voice it."
She posted this video from her European tour with The Royal Family.
Parris typically has three days to work on a video, from the initial concept to teaching the routine to the artists.
"I normally make up [the choreography] on the spot, which is not normal. Most people make it up beforehand, but I work better that way."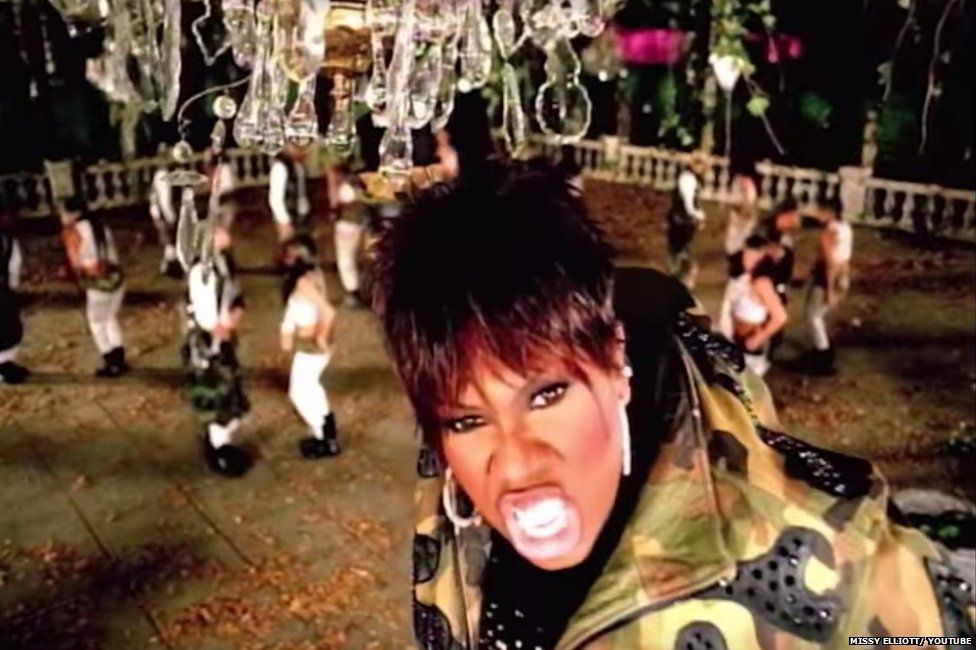 Growing up, she taught herself to dance by watching videos on MTV, and still dreams of working with Missy Elliott.
"She's one of reasons I started doing hip-hop. She's a massive inspiration to me, as a female in hip-hop doing unique and weird things.
"Even now I try to take that on board with my career. It's important to not be afraid to be a strong, confident female, and be proud of what you've done."
Find us on Instagram at BBCNewsbeat and follow us on Snapchat, search for bbc_newsbeat