Katy Perry says her latest album isn't about her 'feud' with Taylor Swift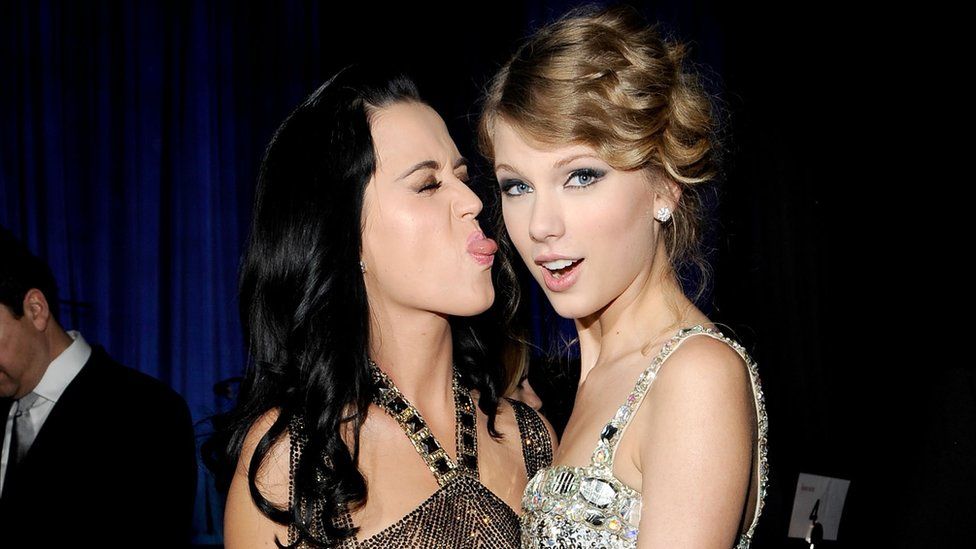 Katy Perry says her new album isn't about her "feud" with Taylor Swift.
Asked whether she'd respond to Taylor's track Bad Blood, Katy said there wasn't anything on her latest record that was "calling out any one person".
"This record is not about anyone else. This record is about me being seen and heard so that I can see and hear everyone else. It's not even about me," she told Entertainment Weekly.
"[But] you can't mistake kindness for weakness," she added.
"Don't come for me. Anyone. Anyone. Anyone. Anyone.
"And that's not to any one person, and don't quote me that it is, because it's not. It's not about that."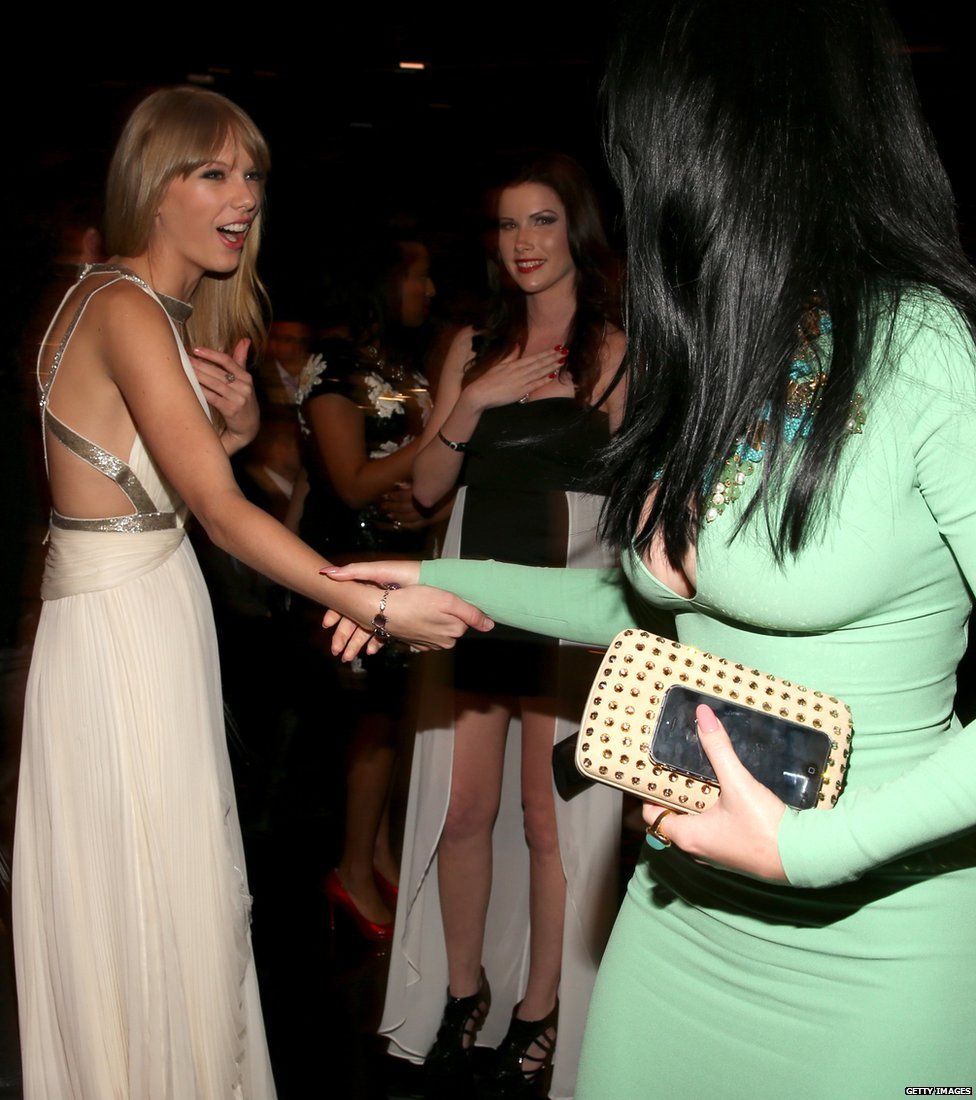 The celebrity grudge started when Taylor Swift said that her 2014 single Bad Blood was about an experience with "another female artist".
She told Rolling Stone: "She basically tried to sabotage an entire arena tour. She tried to hire a bunch of people out from under me."
Critics claimed she was talking about Katy Perry because they used some of the same dancers on their tours at the time.
Katy Perry hasn't said anything directly about their disagreement over the years but after Bad Blood was released Katy posted a cryptic tweet, referencing Mean Girls.
She also responded to a spat between Nicki Minaj and Taylor Swift in 2015.
Asked directly whether her new album had a response to Bad Blood, Katy Perry said: "Well that's not my question to answer - if it's about me.
"I think [my new album is] a very empowered record. There is no one thing that's calling out any one person.
"Honestly, when women come together and they decide to unite, this world is going to be a better place. Period end of story."
Find us on Instagram at BBCNewsbeat and follow us on Snapchat, search for bbc_newsbeat