Blackburn Rovers: A lifetime of support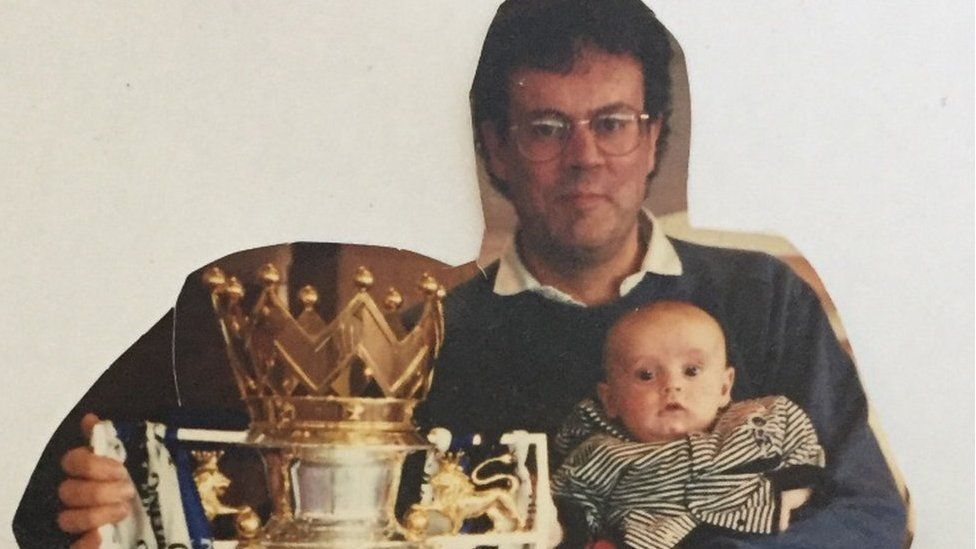 Blackburn Rovers were relegated to League One on Sunday, 22 years after they won the Premier League.
Newsbeat has been speaking to three fans who've supported the club all their lives, despite never knowing those dizzy heights.
Paddy Mortimer, Mike Fryer and Mark Hayhurst were gutted to see their team drop down, but insist they won't stop supporting.
They all blame the club's owners for the bad form - the Venky's.
Paddy Mortimer, 22
Paddy was two-months-old when he was pictured above with his dad Ian and the Premier League trophy.
Although he doesn't recall that day, he treasures the photograph and took it with him to University.
"I remember going along with my dad and being excited for a big game which means so much to a town the size of Blackburn.
"We watched world-class players like Ronaldo and Beckham who played for the best clubs who came to us and struggled. We punched above our weight.
"It's the respect that's been lost in these last few years and that's what hurts the most.
"When I was young I took our success for granted, but now it seems such a long way off."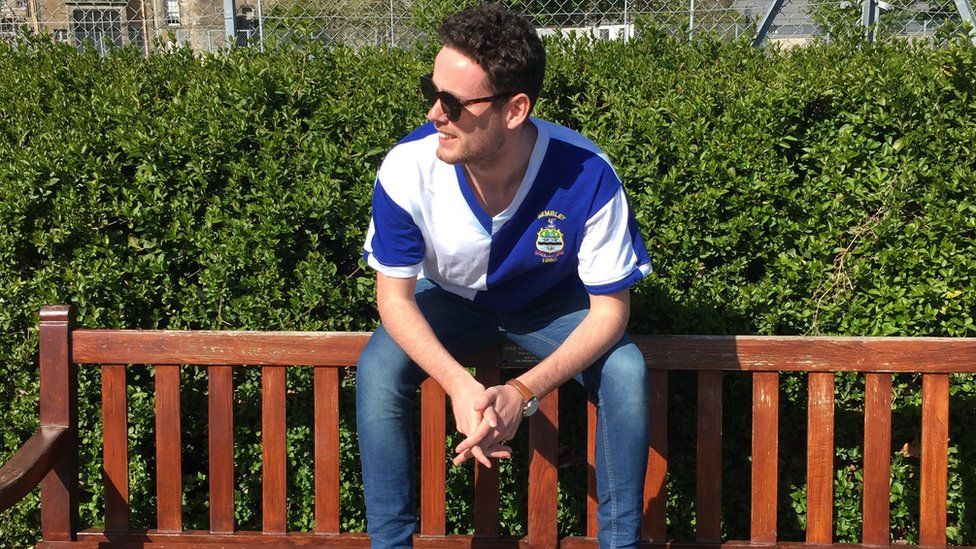 Mark Hayhurst, 27
Mark Hayhurst was five-years-old when Blackburn were Premier League winners, but he still remembers the celebrations with his granddad and dad.
"The 1994-95 title was decided at an away game to Liverpool, but those who didn't travel went along to Ewood Park.
"I remember the fireworks and the electric atmosphere; they are some of my first ever memories.
"Such a far cry from what the club is facing now, the complete opposite situation."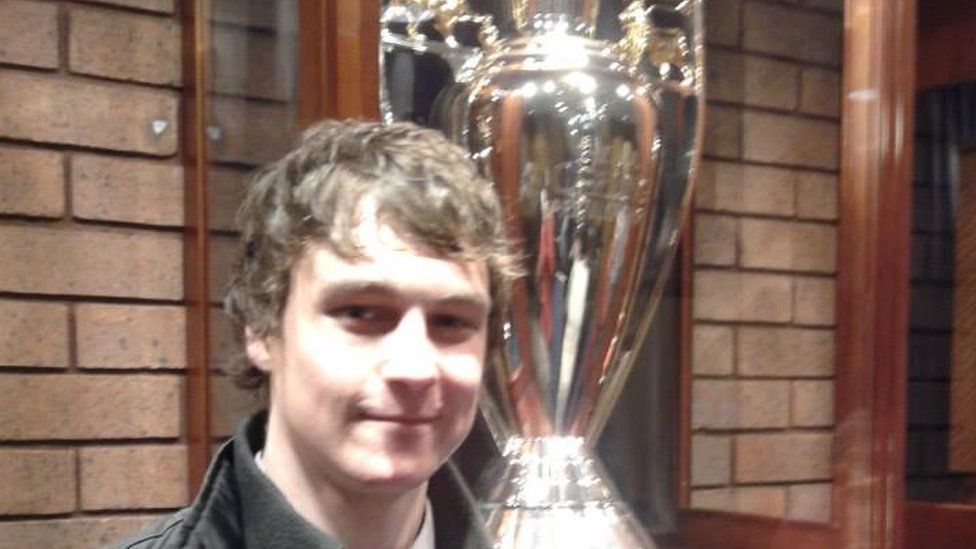 When Kenny Dalglish's side won the title, the club were owned by Lancashire businessman Jack Walker who has a stand named after him at Ewood Park.
"It was that solid ownership that made a big difference to the side, Jack was Blackburn through and through." said Mark.
Since 2010 the club has had Indian owners, the Venky's. The company specialises in health care products and poultry farming.
"I can't see much improvement until they leave" admits Mark. "They don't understand football. At first I thought they were naive, then incompetent and now I think it is just ignorance."
The 27-year-old thinks things will get worse before they will get better and says he wouldn't be surprised if his beloved team got relegated again.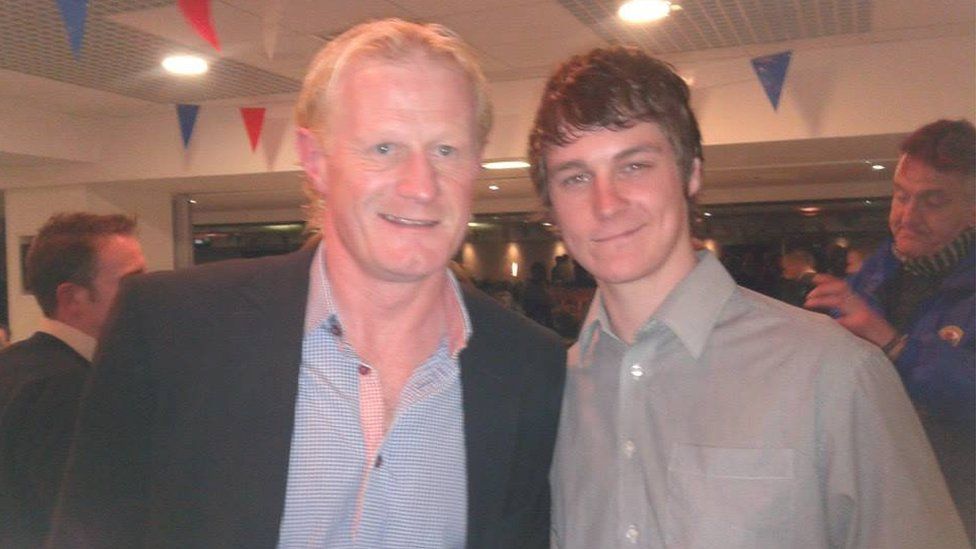 Mike Fryer, 24
Mike began supporting Rovers around the 2001-02 season.
"I remember the Worthington Cup Final against Spurs and we won 2-1. I fell in love with the team, the likes of Damien Duff, Damien Dunn, Brad Friedel, Matt Jansen were fantastic. From that day I was a Rovers fan.
"I remember the former Champions and the greats such as Alan Shearer, Chris Sutton, Tim Sherwood.
"They were a team that filled you with pride when people asked who I supported."
In 2008 Sam Allardyce was appointed as manager of Rovers on a three-year contract, but the new management sacked him.
"I realised things weren't going well when Sam Allardyce was sacked after the defeat to Bolton, the persistence to stick with Steve Kean as their coach despite the consistently poor results."
Like Paddy and Mark, Mike blames the club's ownership.
"Honestly, the Venky's need to sell up and cut their losses. Without running the club properly behind the scenes, how can you expect to plan and succeed?"
"If Rovers ever win the Premier League again it won't be in my life-time."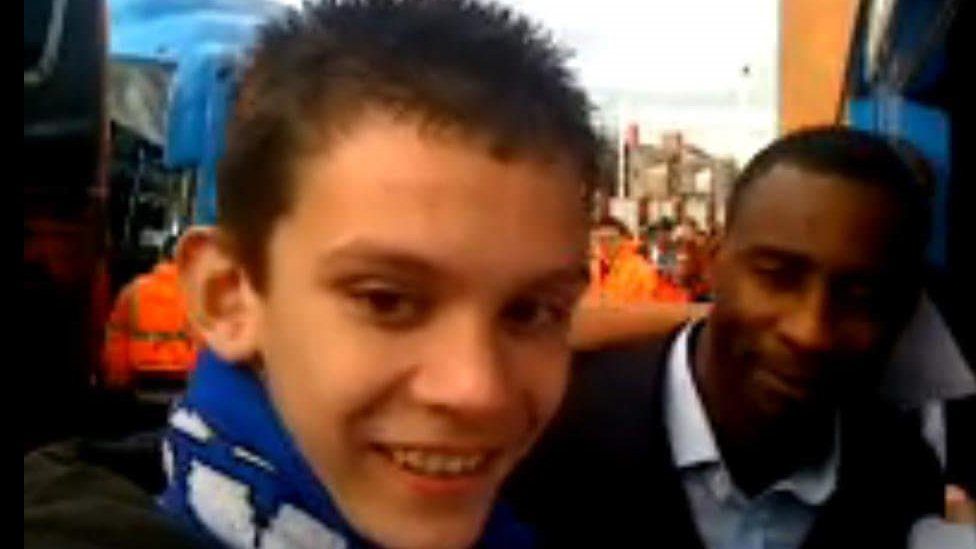 Fans have continued to protest against the owners this season, while the club's most recent accounts showed debts of more than £106m.
Blackburn Rovers' director of football and operations Paul Senior has resigned from the club just 24 hours after the relegation. The club put a statement about his departure on their website.
Perhaps this tweet from Alan Shearer summed it up.
Find us on Instagram at BBCNewsbeat and follow us on Snapchat, search for bbc_newsbeat