Crisps in Japan selling for £8 a bag after panic-buying and shortages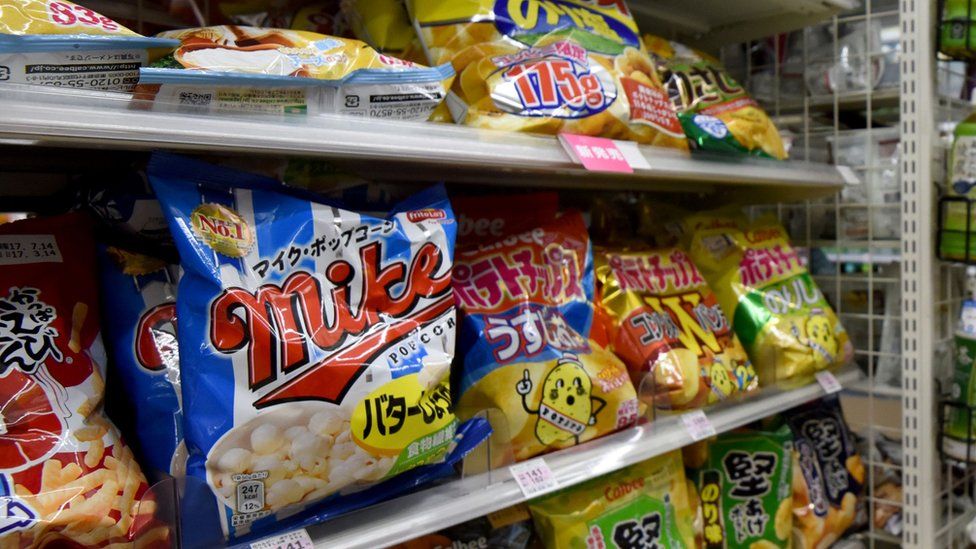 Crisps in Japan are on sale for six times their normal price after the country's main manufacturer stopped sales due to a potato shortage.
Local media reports suggest Calbee and its main rival Koike-Ya are discontinuing almost 50 products.
It's after typhoons and floods in its main potato-growing region of Hokkaido last year meant the worst harvest in more than three decades.
Crisp lovers are panic buying and many supermarket shelves are bare.
This guy has been "mass buying" because the pizza-flavoured crisps are his brother's favourite.
He says "everyone around [is] sold out".
Bags that normally cost about 200 yen (£1.39) were going for more than 1,250 yen (£8.71) in online auctions, Bloomberg reports.
Other top flavours include French salad and soy mayonnaise.
Can't they just import more spuds?
You'd think so, right?
They can but there are restrictions.
Calbee is said to have started to get potatoes from the US but Japanese laws limit the amount of imported potatoes that can be used in Japanese-made products.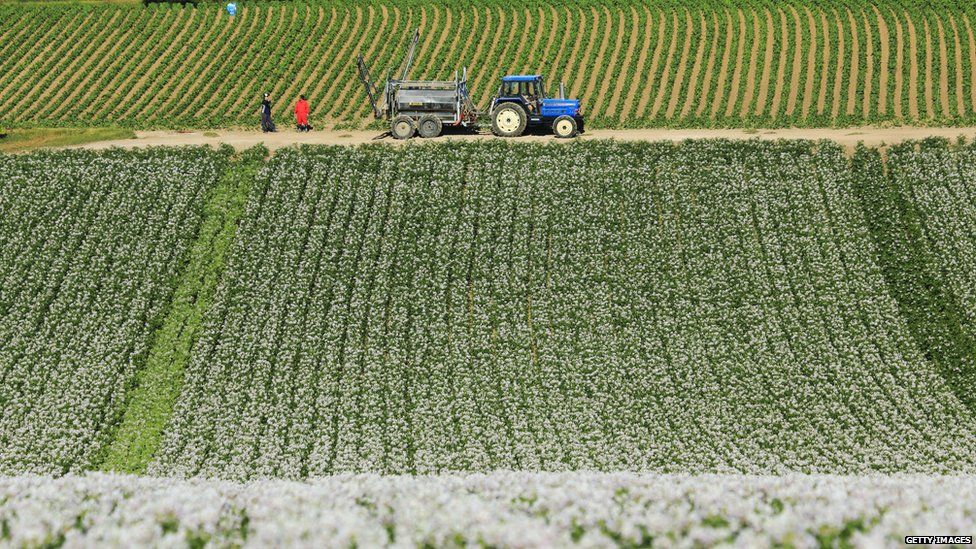 The country has had policies protecting its economy in place for agriculture for many years.
Japan says fear of disease is its main reason to block fresh imports.
That position was relaxed 11 years ago, but Japan still only allows potatoes from selected US states, for certain months of the year and on condition they are processed at factories based near Japanese ports.
But global warming has raised the possibility that domestic produce could be seriously affected by freak weather events more often.
"We don't know when we'll be able to restart," said company spokesman Masaya Kawase.
Find us on Instagram at BBCNewsbeat and follow us on Snapchat, search for bbc_newsbeat