The pets causing their famous owners problems - think Johnny Depp's Boo and Pistol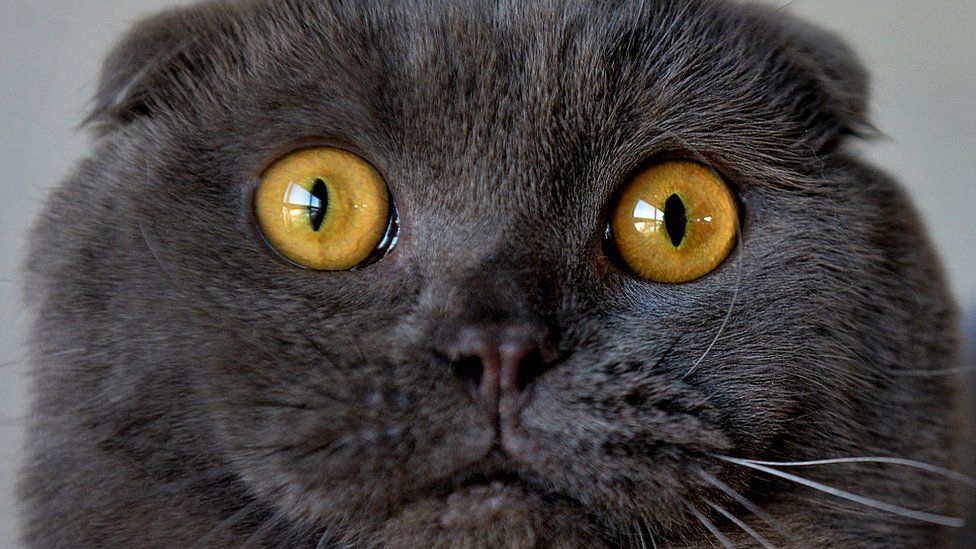 A breed of cat with genetic health issues is hugely popular as a result of celebrity owners like Taylor Swift.
Taylor posts photos on Instagram of her Scottish fold cats Olivia Benson and Meredith Grey, which are famous for their small floppy ears.
Their features make them cute but the British Veterinary Association has warned that breeding should stop over health fears.
But what other celebrity pets are causing controversy for their owners?
Johnny Depp
The actor's dogs caused major drama with the Australian government while Johnny was filming in Australia.
His ex-wife Amber Heard was accused of not declaring Yorkshire Terriers Boo and Pistol to customs officials when they flew into Queensland.
Amber Heard pleaded guilty to falsifying an immigration document. The more serious charges of illegally importing animals were dropped.
Tyga
The rapper known for dating Kylie Jenner nearly faced jail time for illegal possession of a tiger.
After months of showing the big cat off on Instagram, authorities found out and took him away.
According to TMZ, the tiger is now living in a rescue centre, but staff say Tyga's "never made any effort to help out with his care".
They say it costs more than over £7,700 a year to feed him, along with vet costs, flea control and general maintenance.
Ariana Grande
Ariana's dogs, Toulouse and Sirius, were subject to an international argument between the pop star's mother and a ferry company.
The dogs weren't allowed to make the crossing from Calais to Dover because their documents weren't valid.
Later, Ariana tweeted that what had happened was "unacceptable" and asked for people and animals to be treated with respect.
Justin Bieber
The Canadian pop star and his former pet monkey caused all sorts of chaos back in 2013.
Justin Bieber illegally bought Mally on the black market, travelled the world with him and ignored government fines and demands for proof of legal purchase.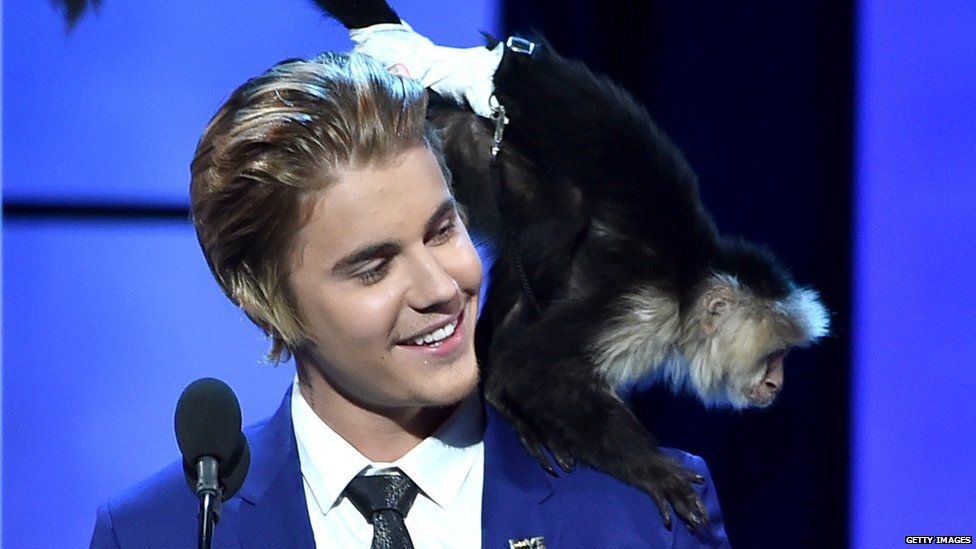 He was then accused of animal abuse against the six-month-old Capuchin, with allegations of mistreatment and abandonment.
The singer was in Germany during his tour when his pet was seized by customs and taken to an animal shelter in Munich.
Robert Pattinson
The Twilight star had an ugly custody battle after breaking up with co-star Kristen Stewart, for their dog named Bear.
According to Hollywood Life, the couple shared Bear while they were dating, but after they split Kristen reportedly took legal action to get full custody.
Robert Pattinson won the case, and moved out of his ex's house with the mixed breed rescue adopted from a shelter in New Orleans.
Find us on Instagram at BBCNewsbeat and follow us on Snapchat, search for bbc_newsbeat