Parents make video store for autistic son after Blockbuster in Texas shuts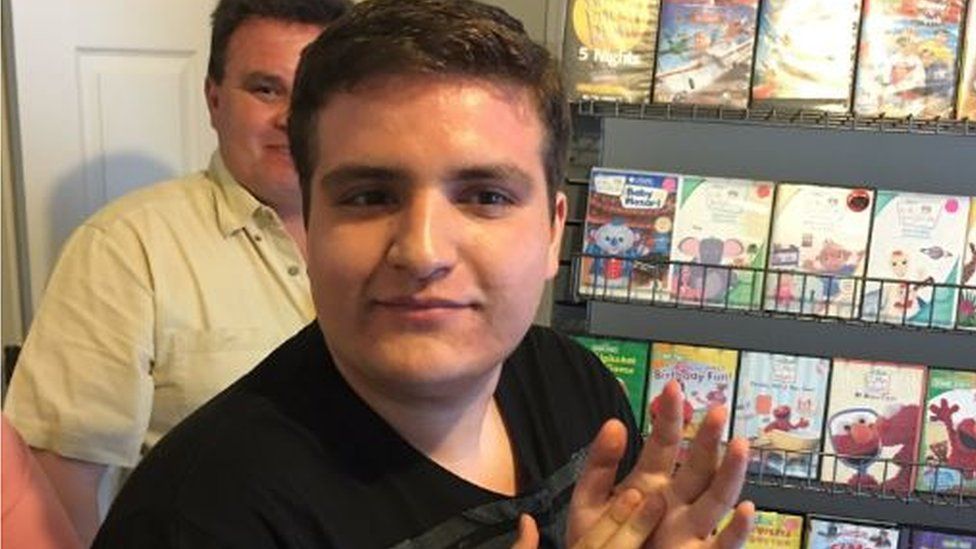 The family of an autistic man built a Blockbuster store in their home after their local one closed down.
Javii Zuniga shared photos on Twitter after the shop in southern Texas closed down this week.
He said his brother had been upset about the loss of the DVD rental chain, so his parents made him his own.
"My autistic brother was sad that Blockbuster was closing down, so my parents made a mini one at home for him," Javii wrote.
It's not clear whether his brother will be fined for late returns.
The photos show shelves of DVDs of classic US kids' television including Elmo, Barney The Dinosaur and Sesame Street.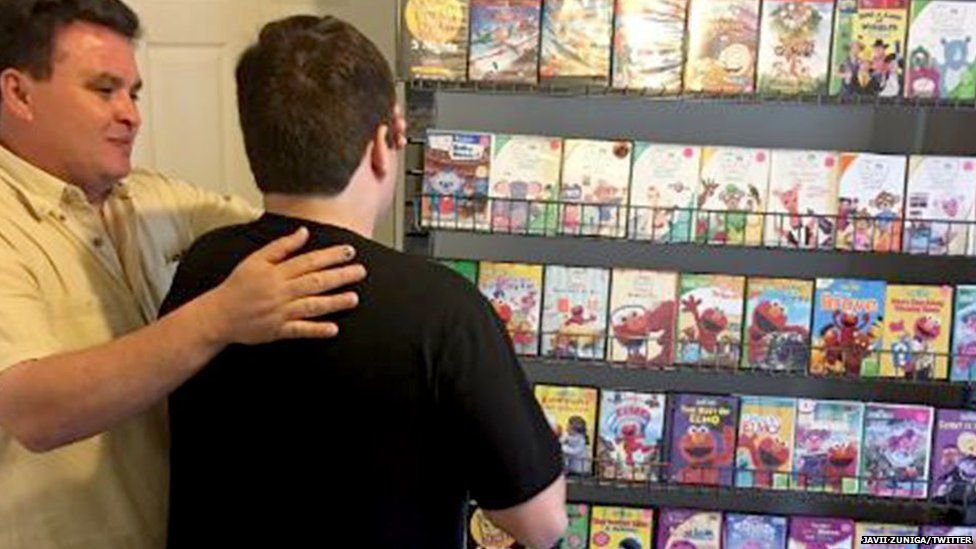 Javii's photos have been shared more than 32,000 times and liked by more than 124,000 users on Twitter.
Blockbuster stores were one of the world's leading video and DVD rental stores between 1985 and 2013.
The chain was declared bankrupt in 2010 but the owners of the chain, Dish Network, allowed a number of stores to stay open.
Competition from home streaming services, such as Netflix, Amazon Prime and iPlayer, replaced DVD rentals in homes across the world in the late 2000s.
Its branch in Mission, Texas, closed on Tuesday, according to Javii himself, who tweeted about the closure earlier.
Find us on Instagram at BBCNewsbeat and follow us on Snapchat, search for bbc_newsbeat