UK foreign aid: Where does it go and why?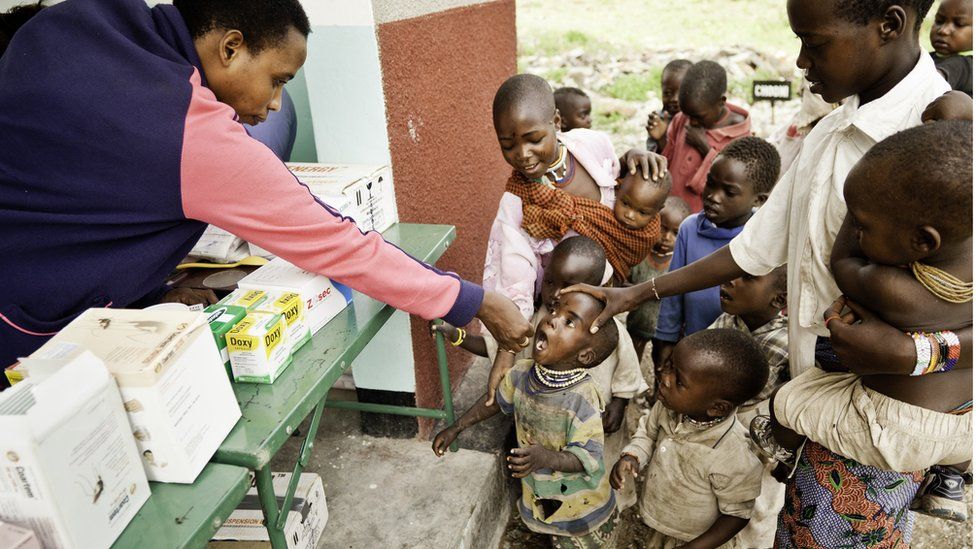 The UK is a major contributor of foreign aid and US billionaire Bill Gates is urging the government to continue with its funding promises.
Yesterday Prime Minister Theresa May did not confirm whether keeping the international aid target will be one of the promises made by the Conservatives at the upcoming election.
Currently the target is for 0.7% of the UK's gross national income (GNI) to go on foreign aid.
This came to around £12bn in 2015.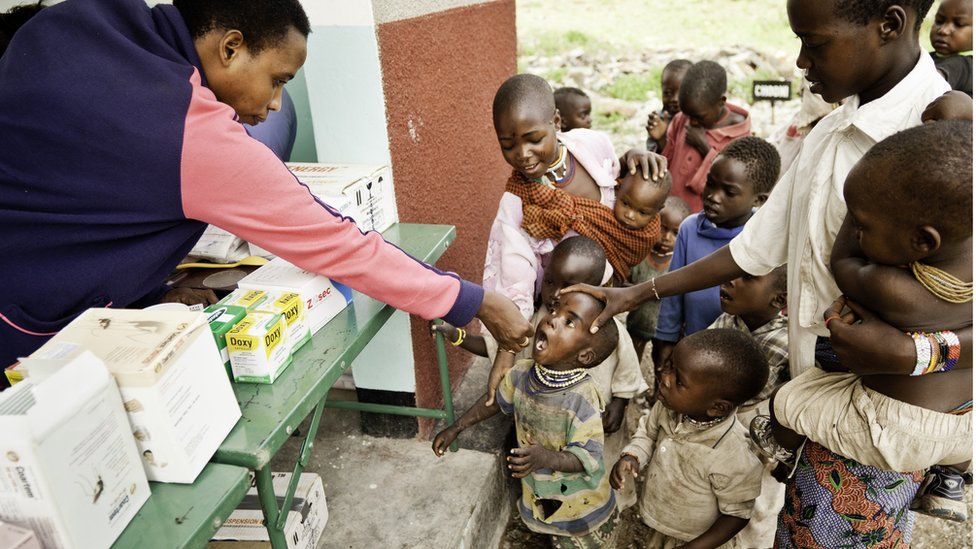 Some people think the UK shouldn't be helping people overseas while cutting services at home.
They think problems of poverty and inequality are being fuelled by conflict, corruption and political instability and so foreign aid is worthless.
Others say it is a mark of the UK's generosity and helps address the difference in wealth between developed and developing countries. It also saves lives, they say.
What is foreign aid?
In its most basic definition, foreign aid is resources given from one country to another.
It can involve a transfer of things like food or military equipment, or even people to provide training and medical help.
Usually these are loaned by governments, organisations and individuals in richer countries to help people in poorer countries.
An example would be the £230m the UK provided to fight the spread of Ebola in West Africa.
Aid could also include advice on farming methods, help with clean water and sanitation or building local schools and providing books.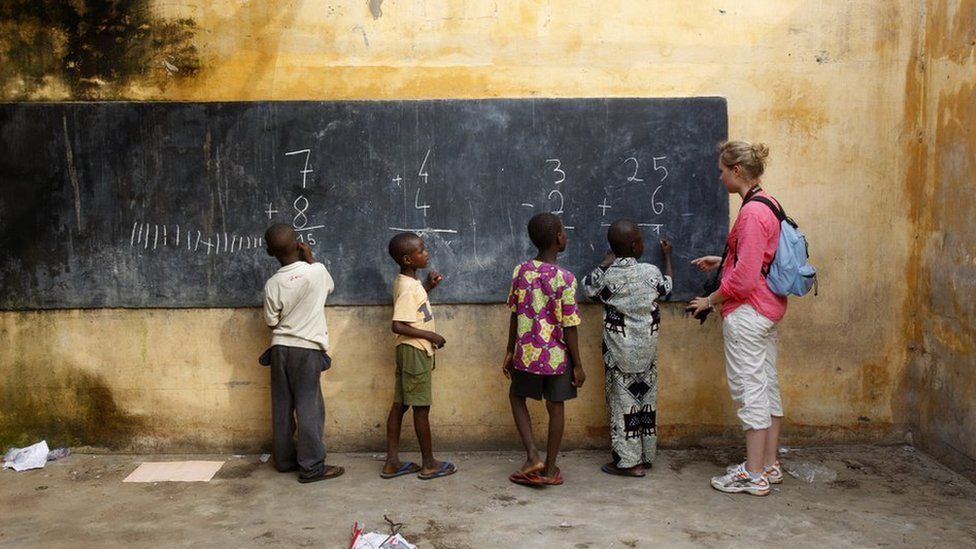 There are different types of aid, such as emergency or short-term aid which is needed after sudden disasters such as earthquakes, flooding or tsunamis.
Conditional or tied aid is when one country donates money or resources to another but with conditions attached, for example a trade deal.
There is also aid funded by donations from the public through charities such as Children in Need.
Long-term or development aid involves providing local communities with education and skills.
Money shared through international organisations such as the World Bank, rather than by one specific country, is called multilateral aid.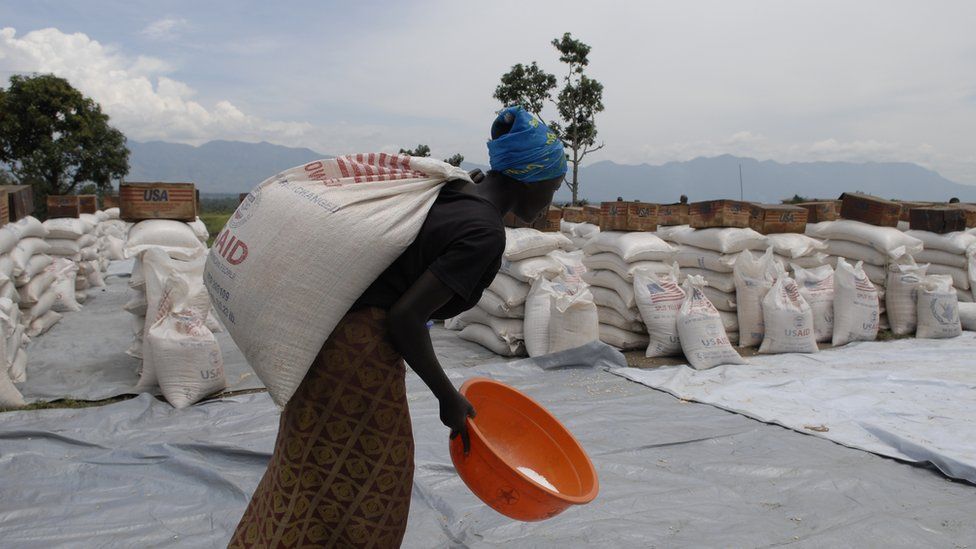 How does UK foreign aid compare to other countries?
Only five countries in addition to the UK met or exceeded the 0.7% of GNI target in 2015.
Those countries are the Netherlands, Denmark, Luxembourg, Norway and Sweden, according to the United Nations.
Germany, France, Italy, the US, Japan and Canada each spend 0.4% or less.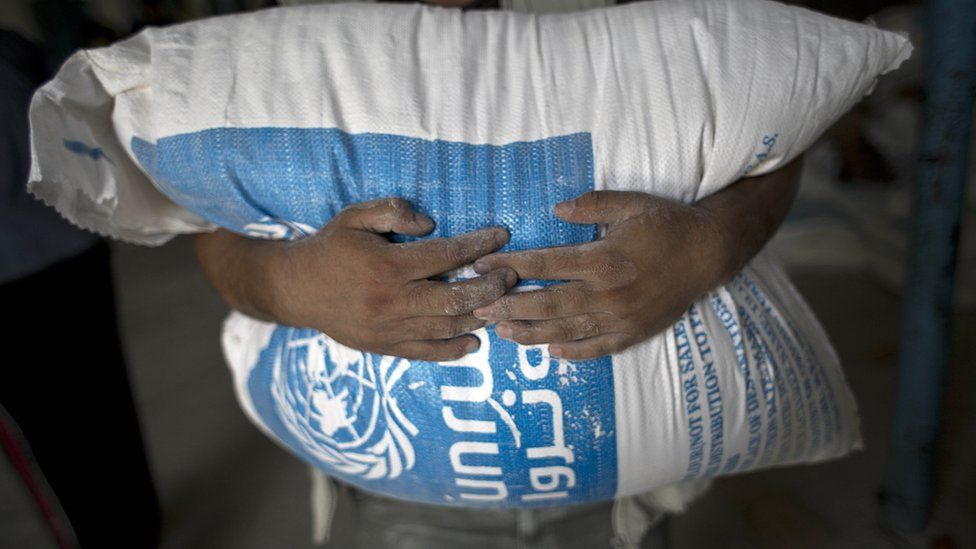 So, where does it go?
More than 40% of the budget went to multilateral organisations, such as the United Nations, who fund big projects like disaster relief.
The remaining 60% goes directly to developing countries.
The Department for International Development says the biggest regional beneficiary is Africa, which received a total of £2.54bn from the UK last year.
Ethiopia, Sierra Leone, South Sudan and Syria, were each given more than £200m.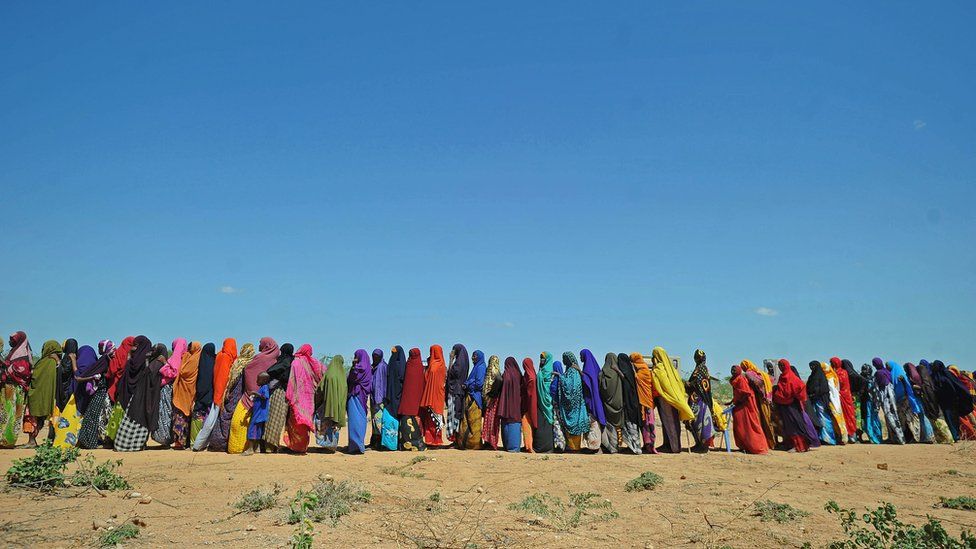 Pakistan
Pakistan received £374m from the UK in 2015, more than any of the country.
The majority of that cash has gone towards social welfare, education and healthcare.
Critics point out Pakistan spends £2.1bn a year on nuclear arms operations, according to the Women's International League for Peace and Freedom.
Afghanistan
Afghanistan is third on the UK's list; they received £300m in 2015.
The UK's presence in the country over the last decade has helped improve security and prevent it from once again becoming a base of operations for global terrorists.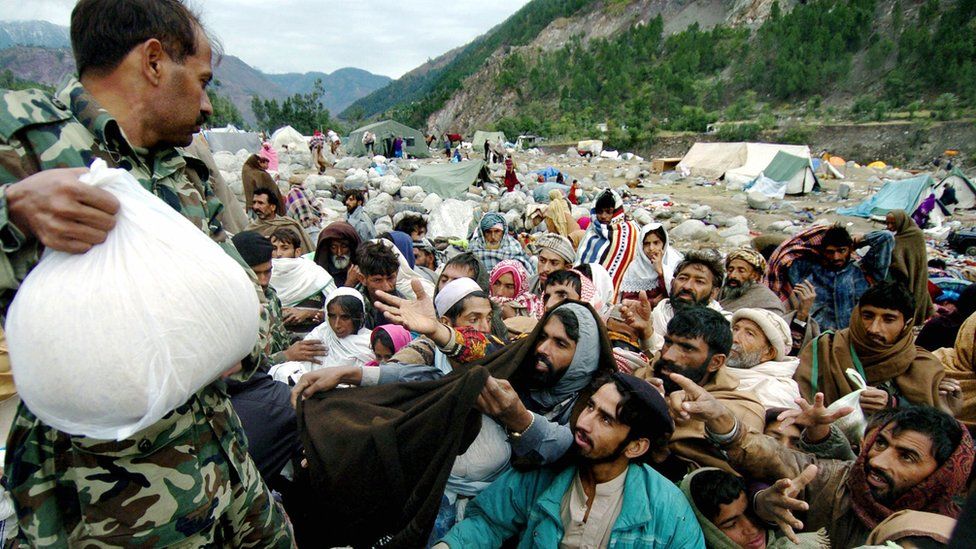 Syria
Syria received £258m in 2015 to support the "humanitarian and development responses to conflict".
Since then the UK's Department for International Development has announced they will spend more than £1bn on helping the country.
Nigeria
Nigeria was one of the largest recipients of aid from the UK, with £263m given.
Critics of Nigeria's leadership say it is one of the most corrupt countries in the world.
The country has been fighting to win back areas that have been under the control of the Boko Haram extremist group.
Follow @BBCNewsbeat on Twitter, BBCNewsbeat on Instagram, Radio1Newsbeat on YouTube and you can now follow BBC_Newsbeat on Snapchat