13 reasons everyone's talking about new Netflix drama 13 Reasons Why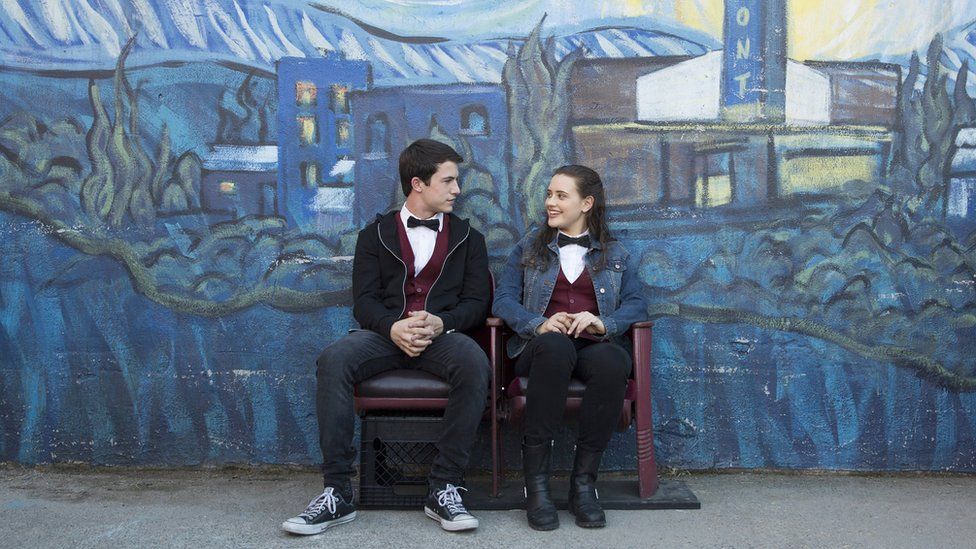 1. It's about a teenager who killed herself
First up, it's not real. Hannah Baker is a character who, over 13 episodes, explains why she took her own life.
We know she's dead when the series begins.
Viewers look back at her life from her point of view.
2. Some people think it's irresponsible
Hannah leaves a set of tapes for people that have hurt her - and one episode reveals graphic details of her suicide.
Charity Suicides Awareness Voices of Education (Save) fears the show could lead to copycat attempts in real life.
MPs recently criticised BBC Drama The Fall for showing detailed depictions of suicide and said "unnecessary detail" should be avoided.
Warning: Third party content may contain adverts
3. It's based on a cult book
It's adapted from a young adult novel by Jay Asher, Thirteen Reasons Why, released in 2007. The book already had a dedicated following.
The paperback edition reached the number one spot on the New York Times bestseller list.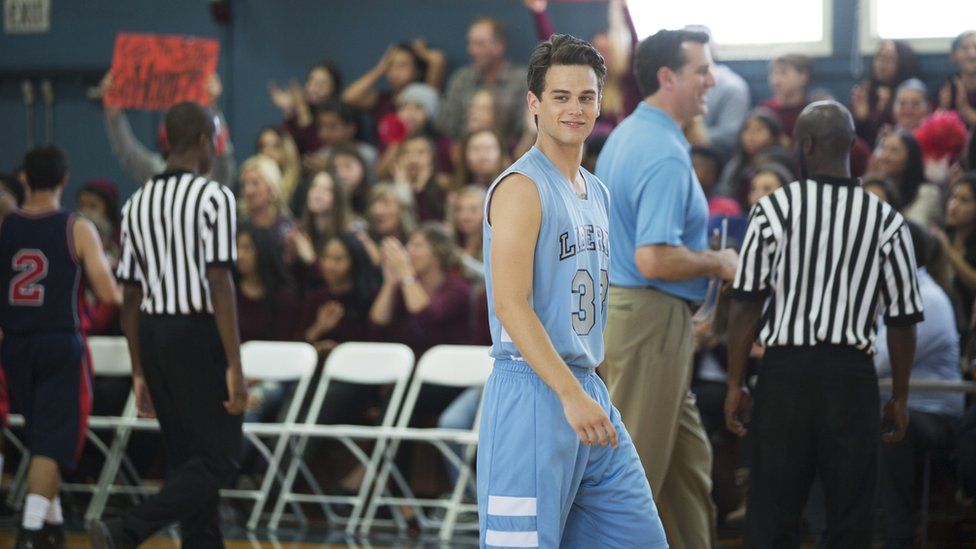 4. Selena Gomez snapped up the rights after reading the book
Selena and her mum bought the rights to the show after they read the book and loved it.
The actress and singer originally wanted to play Hannah herself, but gave the role to Katherine Langford. Gomez is executive producer.
5. It deals with cyber bullying
It's one of the first blockbusters to truly show how social media affects the lives of teenagers.
The opening scenes deal with private photos going viral.
6. It's also a traditional 'whodunnit'
It feels like a murder mystery. Throughout the 13 episodes viewers find out about the factors which contributed to Hannah's death.
It's a drip feed of information. That's the way it gets you.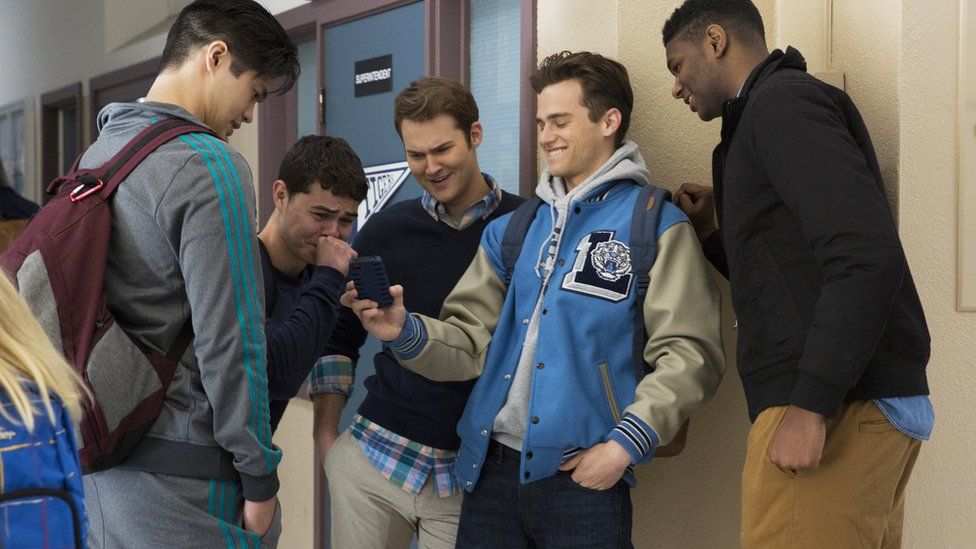 7. The jocks and mean girls get a makeover
It might be set in a high school, but the characters aren't all superficial stereotypes. The basketball players and popular girls get their own, often complex, storylines.
The school's biggest sports star suffers an abusive home life, while the girl everyone wants to be is secretly battling with her sexuality.
8. The show promotes a new generation of young actors
The main characters Hannah and Clay are played by Katherine Langford and Dylan Minnette, who make their major on-screen debuts.
The whole cast has been praised by the likes of Forbes and Teen Vogue for their mature approach to portraying difficult issues.
Its introduction of new actors to gritty roles mirrors British shows like Skins and This is England.
9. Netflix snapped it up from Universal
It was originally set to be a film released by Universal Pictures but Netflix picked it up in late 2015 and adapted it.
Brian Yorkey was the screen writer for the series and is a big name on Broadway - he's won two awards in the Oscars of the theatre world, the Tonys, and is currently working on a musical version of Magic Mike.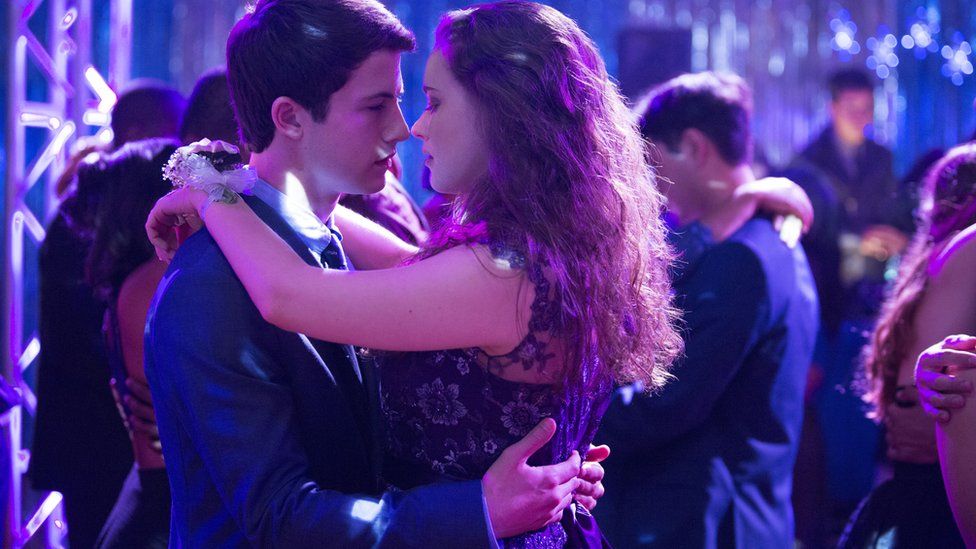 10. The 'answers' aren't clear cut
Unlike more traditional dramas, you're left to decide how you feel about the suicide and whether Hannah was justified in her actions.
Everyone on the show's divided over Hannah's death. There are no real heroes or villains.
11. You don't know if you can trust Hannah
Without giving away any spoilers Hannah isn't always right about everything, so you have to pay attention to her friends' reactions to find out for yourself what's real.
She's an unreliable narrator and sometimes described by other characters as a drama queen. This means that when it comes to some of the big storylines you must decide who to believe.
12. It leaves you wanting answers
There are so many cliff hangers at the end of the series.
The original book had no prequels or sequels, so no one knows yet whether there will be a series two.
Katherine Langford has hinted that we may not have seen the last of 13 Reasons Why.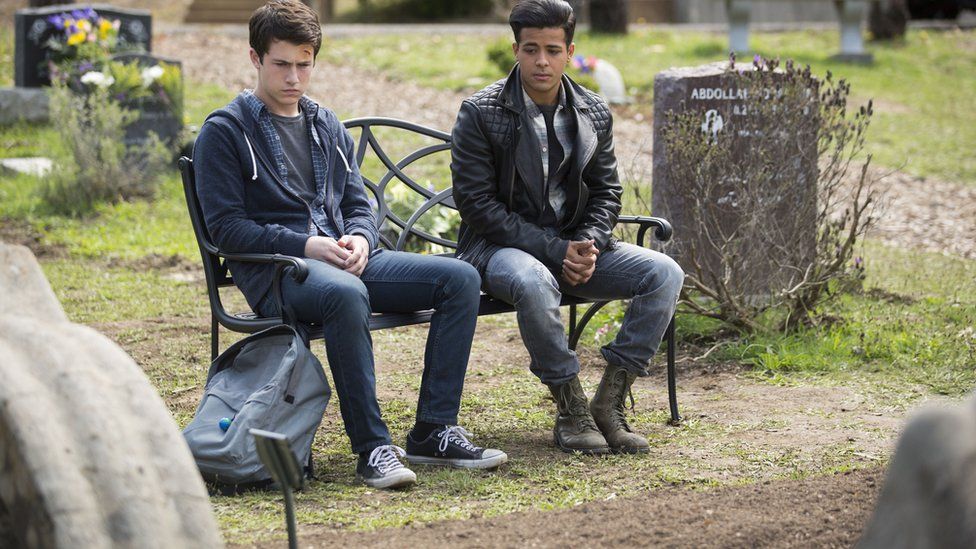 13. You don't have to be a teenager to enjoy it
The whole community is affected by Hannah's death - her family, classmates and teachers.
The feelings of loss are universal, as is the guilt they feel for having some part in her choosing to end her life.
Find us on Instagram at BBCNewsbeat and follow us on Snapchat, search for bbc_newsbeat