Salt Bae voted in the Turkish referendum in the best way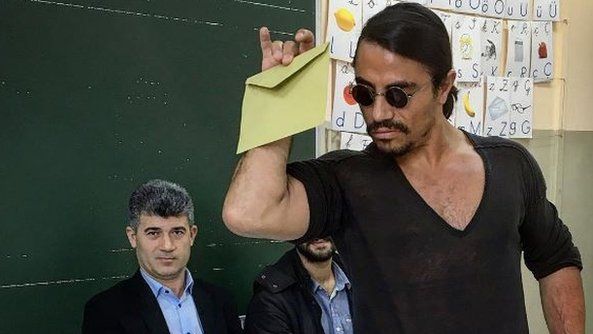 Millions of people in Turkey have voted in a referendum to dramatically change the way the country is run.
President Recep Tayyip Erdogan will now be granted sweeping new powers, which could see him stay in charge for another 12 years.
The new system will see the role of prime minister scrapped and give the president lots more control.
But Mr Erdogan wasn't the only man drawing crowds to the polls.
Salt Bae originally came to prominence for the unique way in which he sprinkled salt on his "Ottoman steak".
The icon of seasoning didn't reveal which way he had voted, only posting "the process is complete".
The result will lead to the biggest change to the way Turkey is governed for almost 100 years.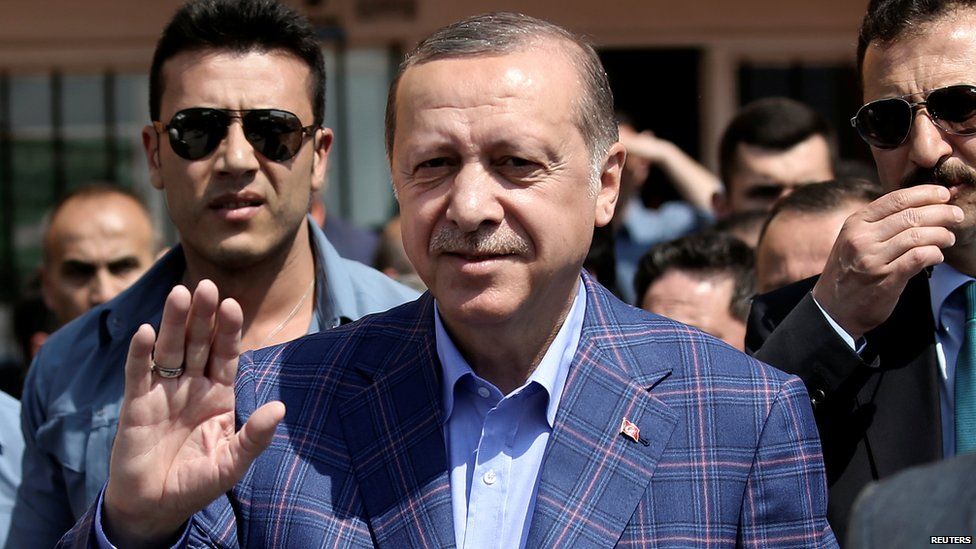 Nine months ago there was an attempt to overthrow the government, while Mr Erdogan was on holiday.
Around 6,000 people were arrested, including high-ranking soldiers and judges.
But critics of the changes say the move will make the president's position too powerful.
They argue that it will amount to one-man rule, without the checks of other presidential systems around the world.
As a result, the main opposition Republican People's Party demanded a recount of 60% of the votes, after claiming there were irregularities.
Three of the biggest cities in Turkey - Istanbul, Ankara and Izmir - all voted No to the changes in the way the country is run.
Opposition supporters took to the streets of Istanbul to bang pots and pans in a series of protests.
Find us on Instagram at BBCNewsbeat and follow us on Snapchat, search for bbc_newsbeat