Cinema puts on private screening for girl with autism after mum mixes up the times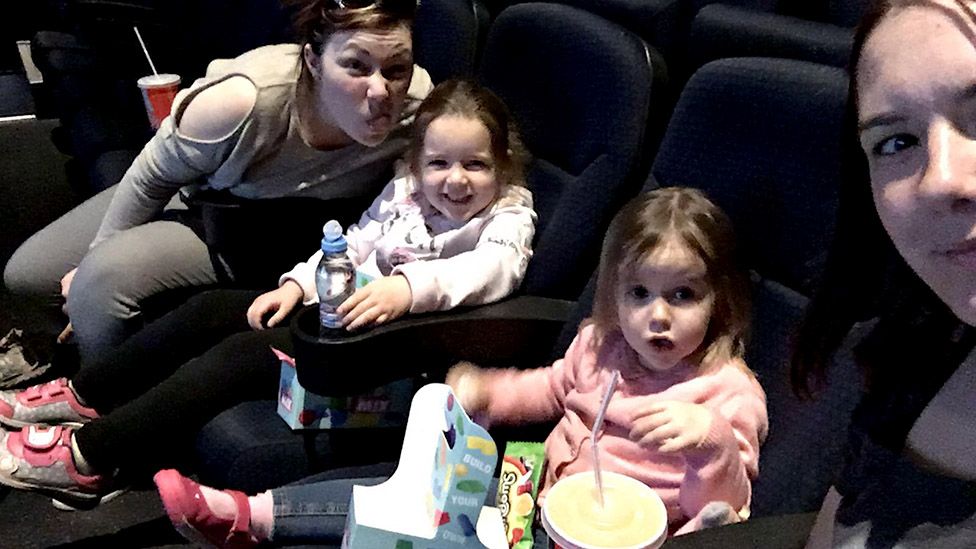 A cinema in Wiltshire has given a private screening to a four-year-old with autism and her mum after they arrived to see a film at the wrong time.
Natalie Long took her daughters Indie (who's autistic) and Thea to see The Smurfs: Lost Village at the Odeon in Trowbridge.
But Natalie mixed up the times and they arrived two hours early for a showing.
"Indie started getting upset and frustrated," Natalie tells Newsbeat.
"She couldn't quite understand why we couldn't watch it there and then."
Children who have autism can often struggle when their routine is disrupted unexpectedly and can become angry and upset.
As a mum, the best thing that can happen is for the kids to be happy and she was absolutely ecstatic
Indie has been obsessed with the Smurfs since she was given a toy with a burger.
Natalie was also with her friend Kayleigh, who explained to cinema staff what had happened in the hope that they could make another film autism-friendly by turning the volume down.
Instead, because the cinema was quiet at 10:15am on a Monday, they offered to put on a special screening of the Smurfs movie just for Indie.
In autism-friendly movies the volume is lower, the lights in the cinema stay on and there are no adverts.
"I'm not sure whether we've ever experienced anything like this before," Natalie says.
"Usually, we have things planned out for her, and if things do change she can get upset and she can go quiet or start shouting, crying and getting a bit overwhelmed by everything."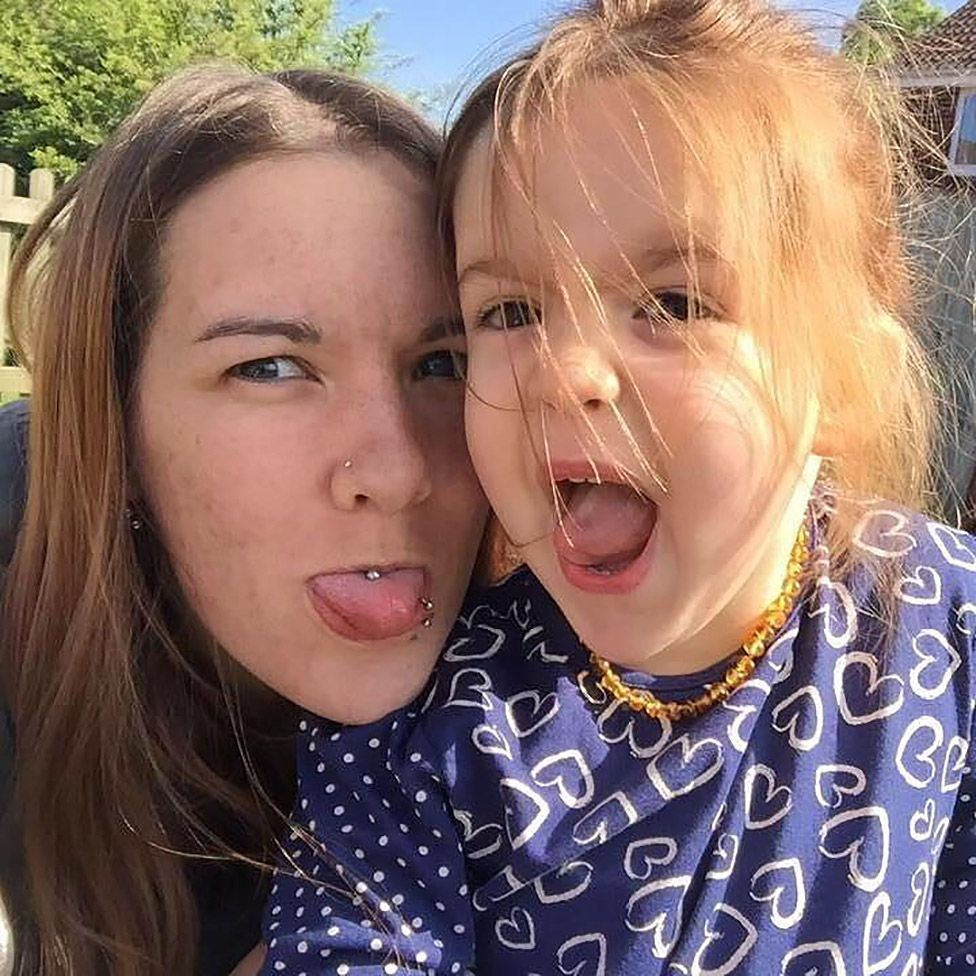 Both Indie and Natalie were thrilled with the effort cinema staff made to help the family.
"As a mum, the best thing that can happen is for the kids to be happy and she was absolutely ecstatic," she says.
Natalie has told Newsbeat that she's more used to experiencing negative reactions when Indie becomes upset in public because of her autism.
"We have been on a train before and it got too much for her, so she started kicking and hitting," she says.
"She wasn't in control of what was going on. I was having to restrain her to stop her hurting herself or other people.
"People look on and just assume she is misbehaving. No-one has ever said anything.
"I'm waiting for it one day because obviously people don't understand and everyone just makes assumptions."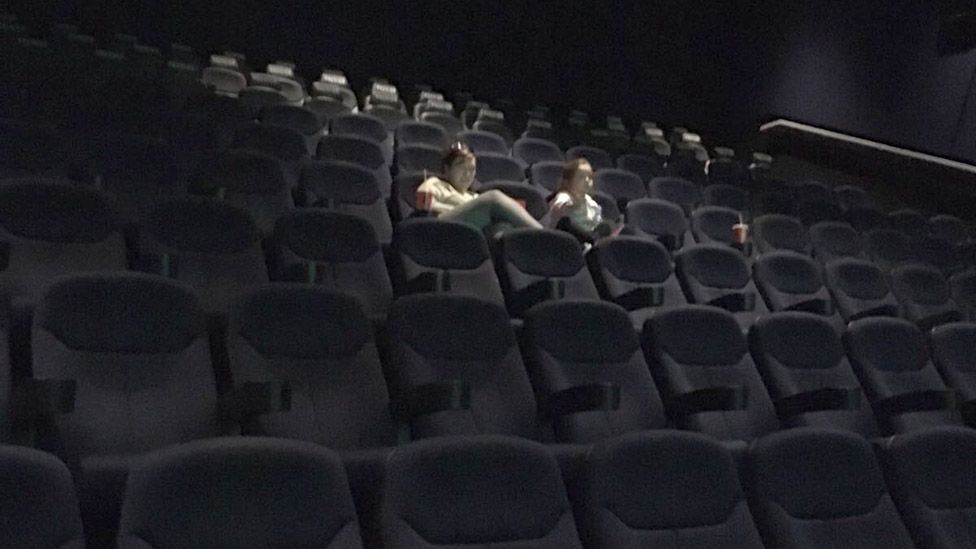 Natalie says more understanding of autism in young children would make life for her, and other young mums, much easier.
"It would be great to get a bit of acknowledgement that it isn't just misbehaving," she says.
"It gets too much and the more people try and talk to her or do anything to get her attention, the worse she becomes. It's best to just leave her be."
Mark Lever, chief executive of the National Autistic Society says Natalie's story is "really heart warming".
"It's wonderful to hear about the team's understanding response to Indie and her family," he tells Newsbeat in a statement.
"We hope that this will inspire other organisations and will [help them] think [of] small things they can do to make the world a more autism-friendly place."
Find us on Instagram at BBCNewsbeat and follow us on Snapchat, search for bbc_newsbeat