Harry Styles: Dunkirk was real challenge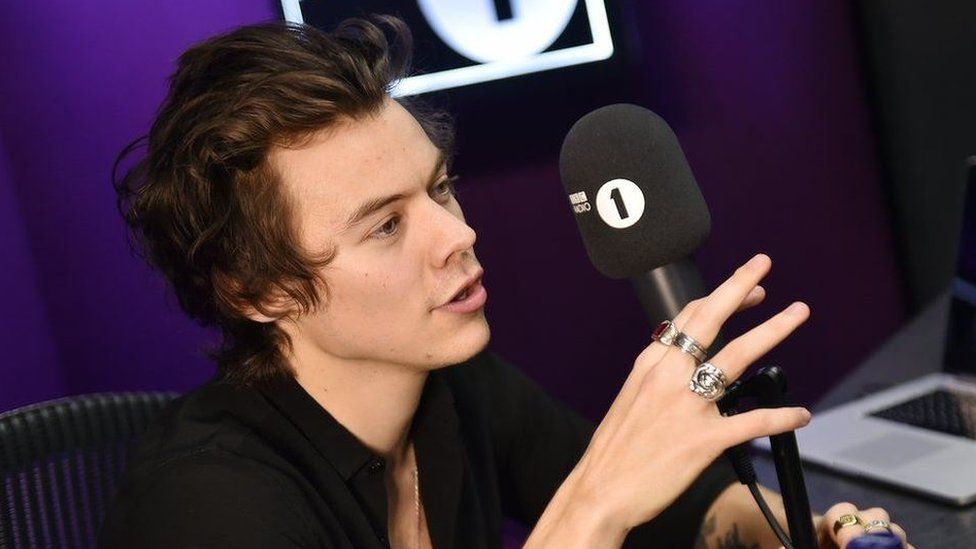 Harry Styles says making the movie Dunkirk was one of the best experiences of his life.
Speaking to Dermot O'Leary on BBC Radio 2's Saturday Breakfast, he said it was a real challenge.
The film, which is directed by Christopher Nolan, is out this summer.
Harry appears alongside the likes of Tom Hardy, Cillian Murphy, Mark Rylance and Kenneth Branagh in the film about a battle which happened in World War Two.
Warning: Third party content might contain ads
Dunkirk tells the story of the battle which took place in 1940.
It resulted in more than 330,000 British, Canadian, French and Belgian soldiers being evacuated from the beach in northern France.
They were surrounded by German troops and under fire from aircraft but after a decision to halt the Nazi advance on the beach, allied soldiers were able to escape.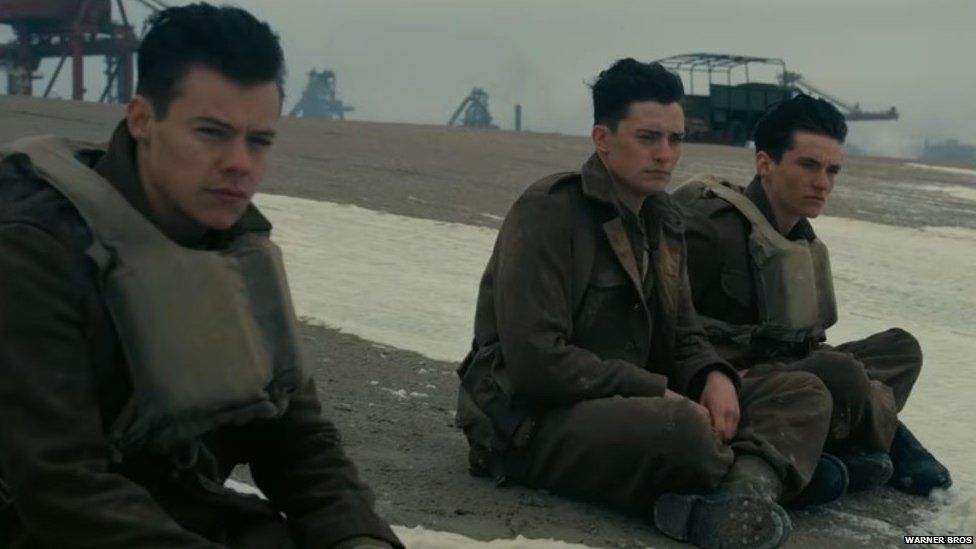 Harry told Dermot: "It was one of the best experiences of my life, honestly - it was amazing, it was a real challenge.
"I really loved being the new guy to be honest. I loved being so far out of my comfort zone.
"It felt really good to kind of have no idea what I was doing for a little bit.
"I think the movie's gonna be great. I think he [Christopher Nolan] is amazing."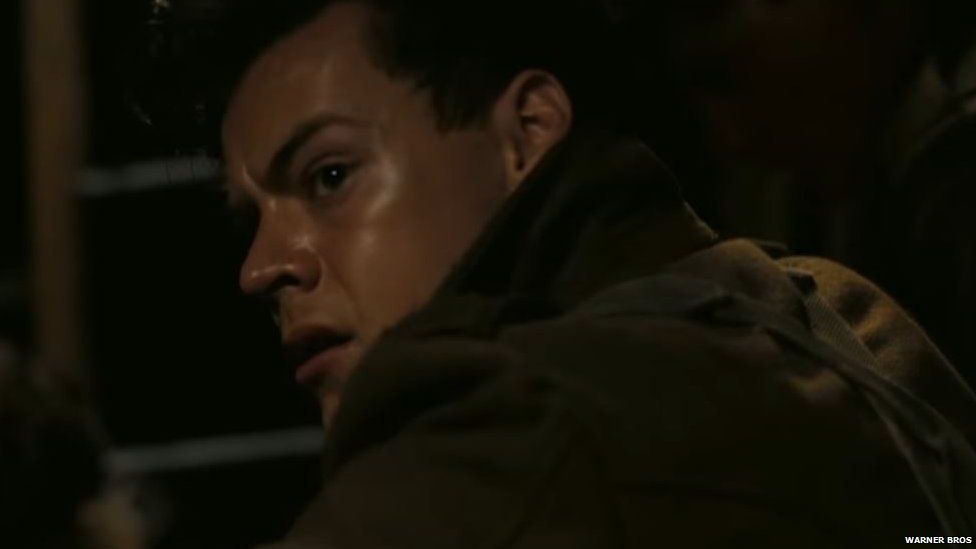 Harry co-hosted the Radio 1 Breakfast Show on Friday with Nick Grimshaw and played his new single, Sign of the Times, for the first time.
It's the track he says he is "most proud" of writing.
"I feel like I've been hibernating for so long now and you hear it [the album] in the safety of the studio and now it's time to give birth," he says.
Most of the album was written in Jamaica where he spent two months.
He says he'll perform the new single on Saturday Night Live next weekend.
Listen back to Harry's full interview with Nick Grimshaw.
Find us on Instagram at BBCNewsbeat and follow us on Snapchat, search for bbc_newsbeat