'People think I'm drunk but I have Parkinson's'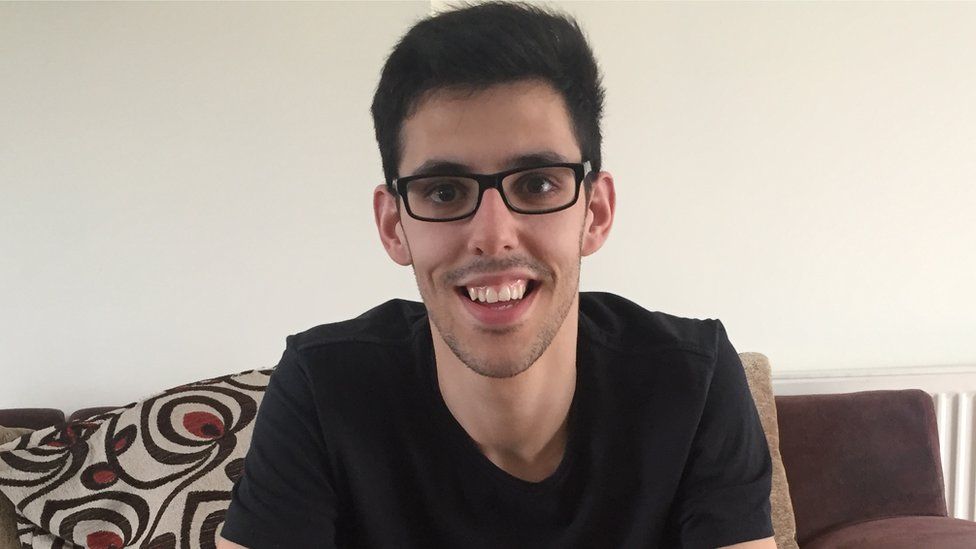 Jordan was diagnosed with Parkinson's when he was 17 and says people often think he's had too much to drink.
"My head's telling me one thing and my body's telling me something different," Jordan tells Newsbeat.
Parkinson's affects almost every area of a person's life and symptoms include tremors, pain and mental health problems.
It's a condition that affects 127,000 people in the UK but few of them are under 30.
The 22-year-old takes 15 tablets a day to control his symptoms but they can have side-effects too, including involuntary movement.
"Most treatments now make you very wriggly and very restless, which can be worse than the symptoms of Parkinson's.
"I either move too much or not at all. I'd rather a treatment that didn't make me restless every day. It's frustrating.
"My main hope is a cure obviously."
Jordan, who's studying for a Masters degree at Manchester University, now has to record his lectures on his phone because he can no longer write.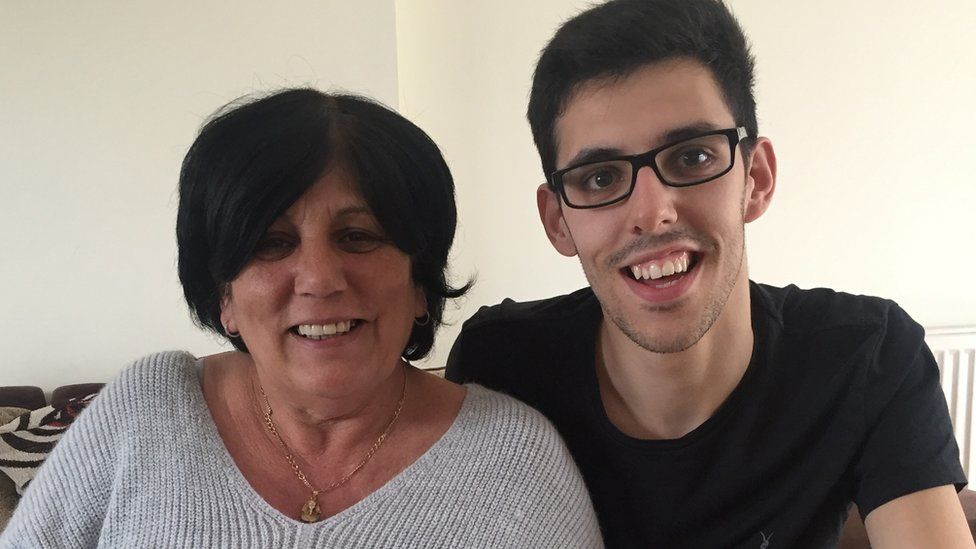 Nights out with friends are a no go too.
"He's not had a life," his mum Anne says. "He doesn't go drinking because if his legs go he thinks people are looking at him. He can't even pick a glass up."
Jordan also gets paranoid people are looking at him.
"People mistake me for being drunk," he tells Newsbeat.
"I was in the supermarket and my leg went. I was in the aisle and couldn't move. My dad had to go and get a wheelchair."
As well as the pills he takes, Jordan has hydrotherapy and physiotherapy to help ease his symptoms.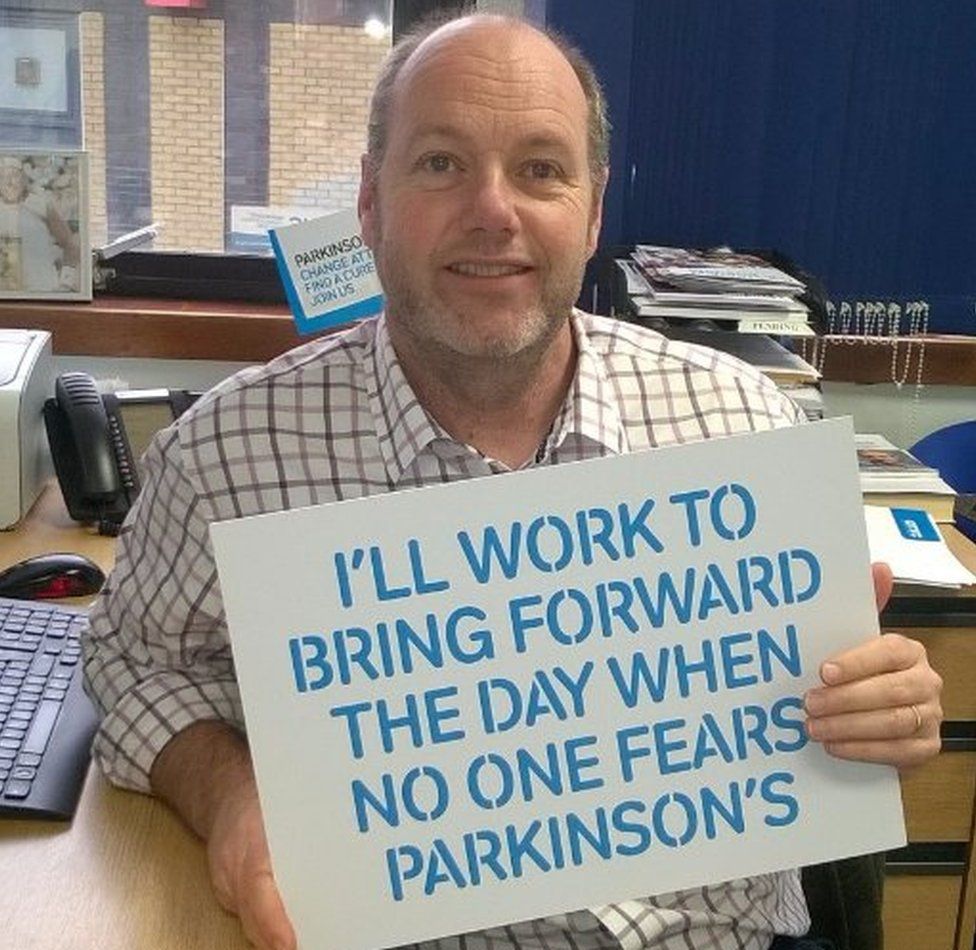 He tries to stick to an organic and gluten-free diet too. It's not proven to work, but his mum says they're willing to try anything.
"Even simple things like eating, I've got to help him," says Anne.
"People say that it's an old person's disease, but it's not. I think it's basically forgotten about."
At the moment people living with Parkinson's take the same drug - Levadopa - which has been prescribed for the last 50 years.
No medication is able to slow down or stop its spread and there's no cure.
Jordan's sister even wrote to Back to the Future star Michael J Fox, who also has Parkinson's, to ask if he knew of any medical breakthroughs in America.
She didn't get a reply.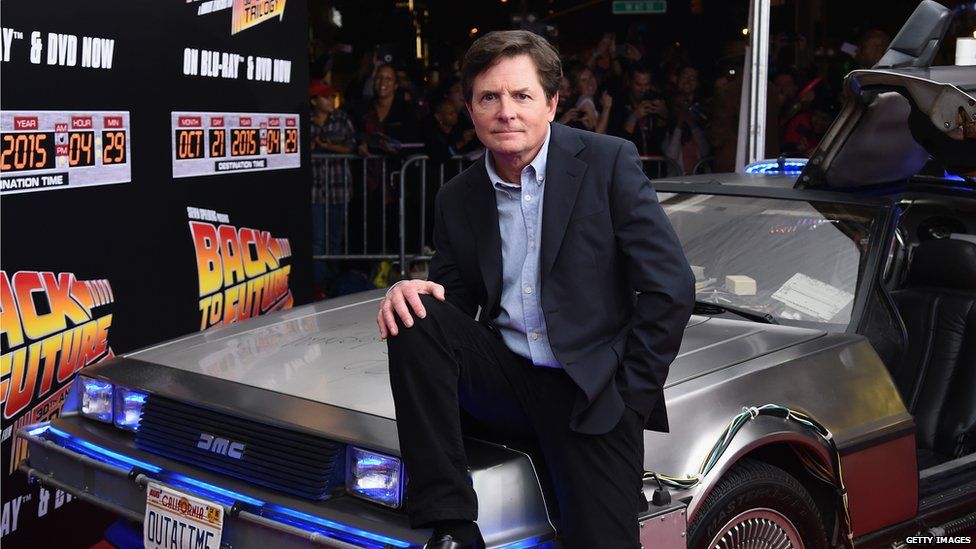 Now a campaign is calling for more research into the condition.
"Every year we're hoping for something," Anne tells Newsbeat.
"They're not going to cure him but we're hoping that there'll be new drugs in the future to stabilise him.
"The drugs now are keeping the Parkinson's under control but the side-effects are really bad - they affect his speech and his limbs.
"I can see him concentrating and trying to pick up a fork, it's really hard for him."
Jordan is looking to the future. He says he wants to do a doctorate and become a psychotherapist to help others like him.
He's also engaged to long-term girlfriend Steph. They're planning to move to Australia one day.
Find us on Instagram at BBCNewsbeat and follow us on Snapchat, search for bbc_newsbeat