Crayola is ditching dandelion yellow from its range and replacing it with a new one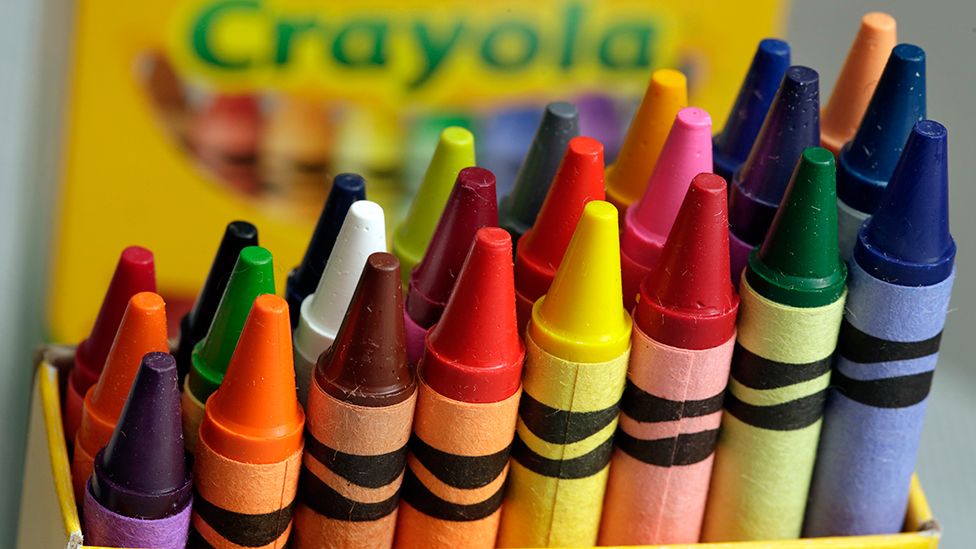 Crayola is ditching one of the colours in its range.
The company announced that it would be removing the gold-tinged dandelion stick from its boxes on Friday, to make way for a new one.
It also ties in with National Crayon Day in America.
It's only the third time in Crayola's history that it has retired one or more of its colours, and the first time it's taking one out of its box of 24.
Other colours consigned to history are maize, raw umber, blizzard blue, mulberry and orange yellow.
"Fans" of dandelion, which was introduced in 1990, aren't happy on Twitter.
Crayola aren't saying exactly what is replacing the dandelion colour.
But they say it'll be "in the blue family". There'll be more details released in May and fans will get to name it over the summer.
Crayola crayons were first produced in 1903 by Binney & Smith Co.
Based in Easton, Pennsylvania, Crayola is a subsidiary of Hallmark Cards, which has its headquarters in Kansas City, Missouri.
You can find out which colour replaces dandelion on the company's Facebook page on Friday.
Previous colour cullings
In 1990, Crayola decide to get rid of blue gray, green blue, lemon yellow, maize, orange red, orange yellow, raw umber and violet blue.
They were replaced by cerulean, dandelion, fuchsia, jungle green, royal purple, teal blue, vivid tangerine and wild strawberry.
As part of the firm's celebrations of its 100th anniversary in 2003, blizzard blue, magic mint, mulberry and teal blue were all ditched.
Burnt sienna was saved in a vote by Crayola users.
Those colours were replaced with inchworm, jazzberry jam, mango tango and wild blue yonder.
Find us on Instagram at BBCNewsbeat and follow us on Snapchat, search for bbc_newsbeat