Lorde keeps listening to her 'weird' new album, Melodrama, on her iPod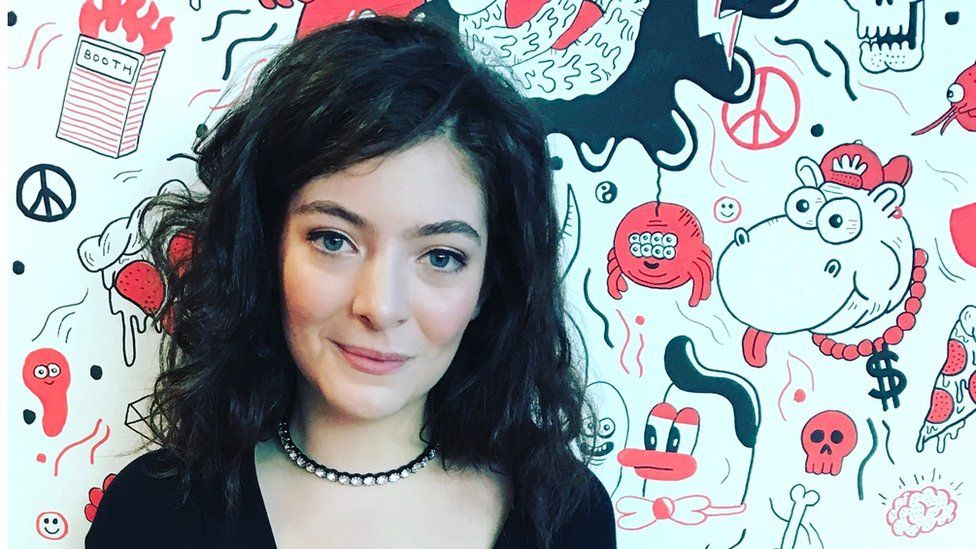 "Cool and weird" is the fairly unusual way that Lorde is describing the sound on her new album, Melodrama.
The singer is ready to release the follow-up to Pure Heroine and says her fans should prepare for something entirely different.
"I've never done anything like the stuff that's in it," she tells Newsbeat.
"It's exciting for me as a listener because we've made this cool, bizarre music and I feel good about it."
Warning: Third party content, may contain ads
Her 2013 debut was praised by critics, sold more than two million copies and kicked off a huge international career.
Melodrama is released in a few months time, so is she feeling any pressure?
"It's a funny feeling right now. At the moment it only just exists on my iPod. I catch the train and listen to it myself.
"But it's exciting. I'm so proud of the record. It's a full picture of who I am. It's strange, strong and I'm pumped on it."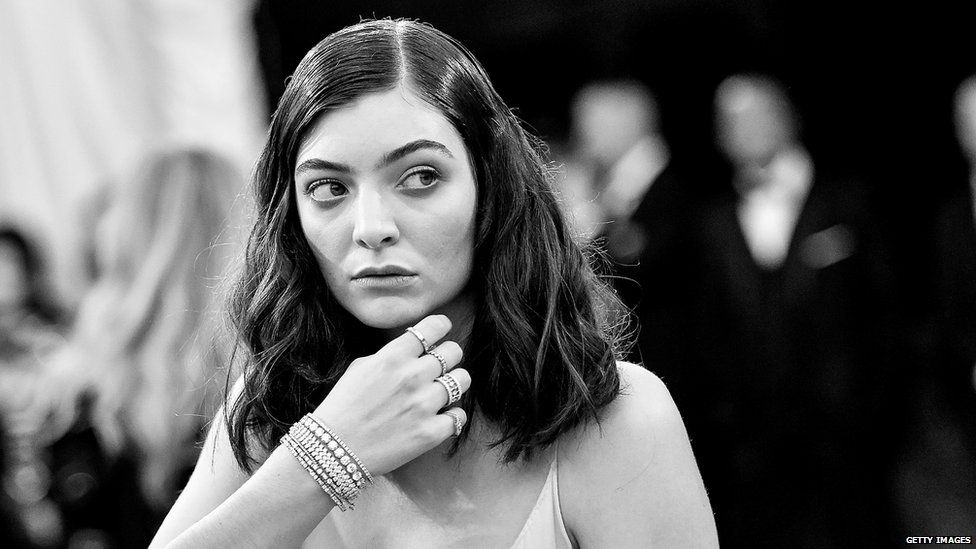 It's been four years since the release of Royals, the song that gained her worldwide attention and went to number one in the US Billboard Hot 100.
In the time since, she admits she's written a lot of new material "that wasn't very good" before finally figuring out the direction of where Melodrama was going.
"I didn't get writer's block, per se, but it took a while to get into the groove of what the album was about."
She was helped by producer Jack Antonoff, who's most recently worked with singers like Taylor Swift.
"It came together when I was working with Jack. We were writing a song that's coming out soon [before the album's release] and we both decided that's how the album was supposed to feel."
The pair made lead single Green Light together in his studio and she says she's been blown away by the reaction to the song.
"I have a tiny Snapchat account with 25 followers and so my friends will send me drunk snaps of them singing to it at parties. It's the best."
There was a minor stir recently in New Zealand when people at a dance party in Auckland thought Lorde had come on for a surprise performance.
"The party was in the dark and so they took advantage of the fact it's pitch black and said 'Lorde's performing'. It's quite clever really. You could say anyone was there."
Currently, she's pretty much New Zealand's biggest artist and says if she wasn't who she was, she'd be sick of herself.
But there's a lot of love from her homeland.
"The Kiwis still get excited when stuff comes off," she tells Newsbeat. "We're so chill about everything - unless it's rugby and then we're not chill. We're very unchill," she laughs.
Find us on Instagram at BBCNewsbeat and follow us on Snapchat, search for bbc_newsbeat