The model who sometimes feels insecure about her looks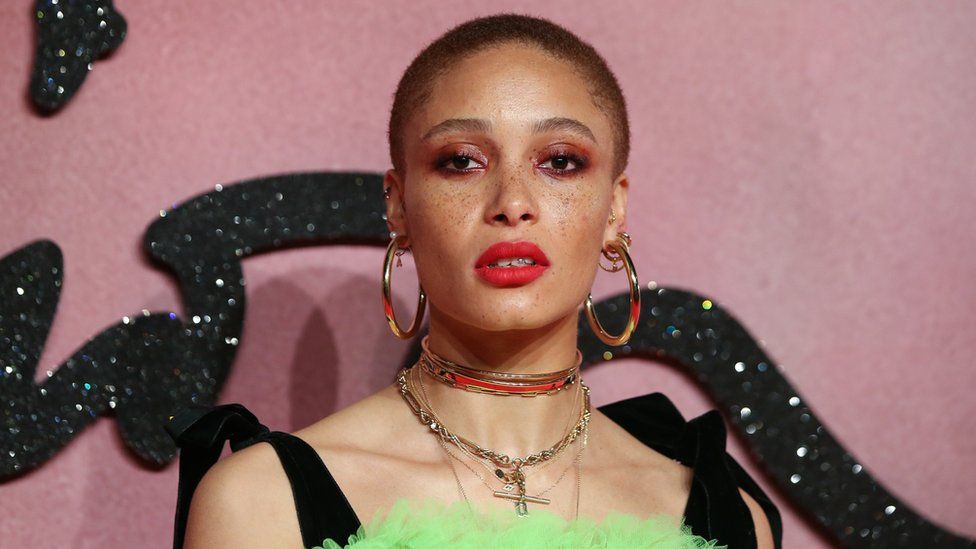 Model Adwoa Aboah says she still struggles with depression and admits she sometimes still worries about her appearance.
The 24-year-old has worked for brands including Chanel, Marc Jacobs and H&M.
"I dealt with [depression] by cutting off completely from all emotion," she tells Newsbeat.
She's in one of 10 films released by the Duke and Duchess of Cambridge and Prince Harry as part of their Heads Together mental health campaign.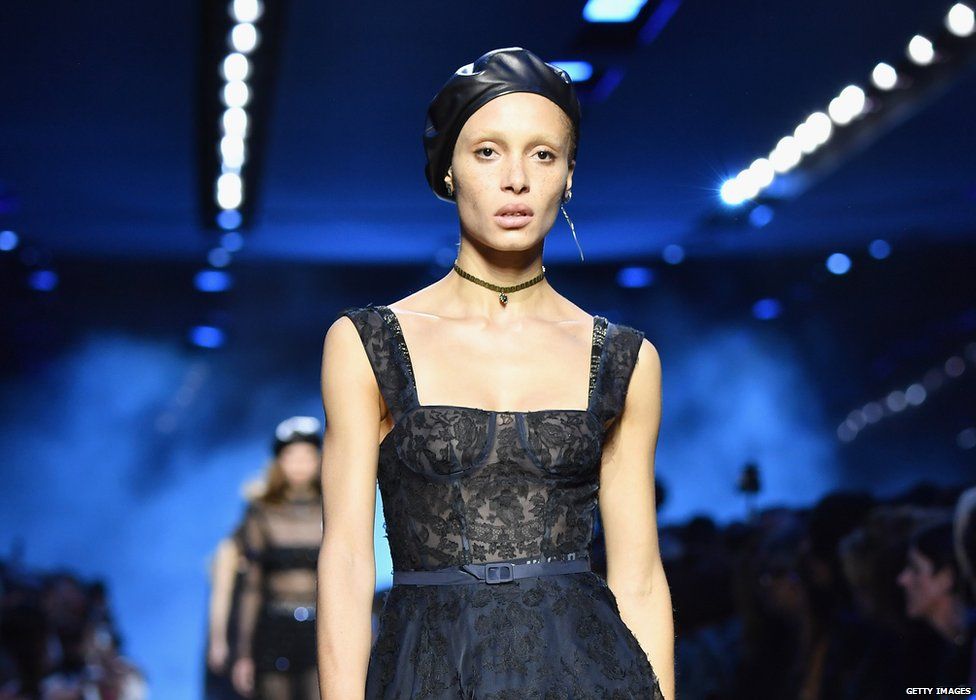 The film shows Adwoa talking to her mum, Camilla, for the first time about the illness she's been suffering with since school.
"I went to a school where the girls that were found attractive were the complete opposite to me.
"I judged my worth on how many boyfriends everyone had, and I wanted to jump out of my skin every second of every day.
"And sometimes I still want to do that."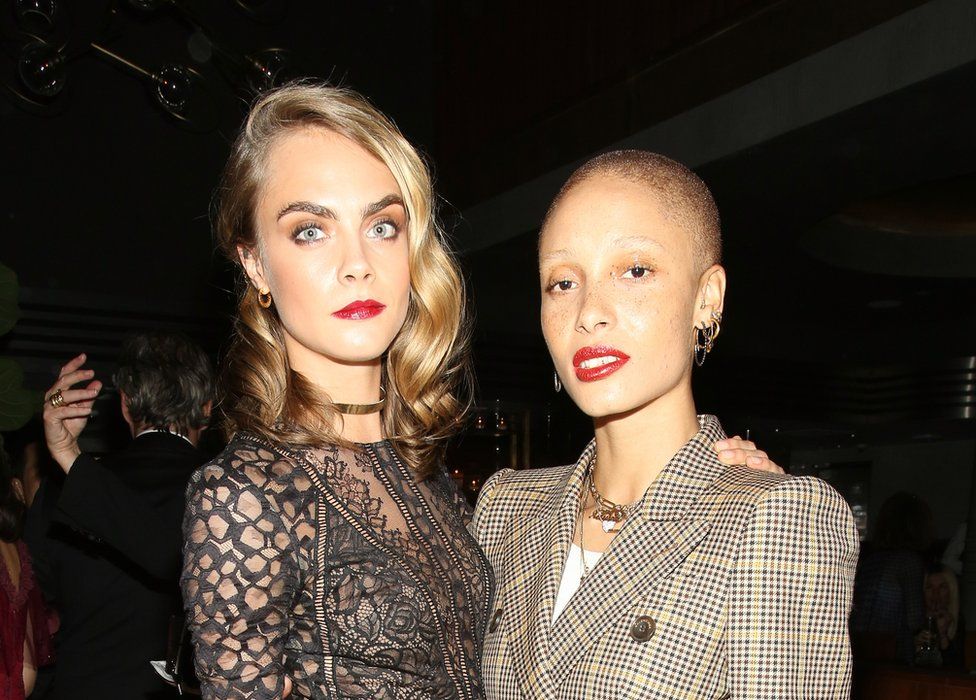 It was after Adwoa came home from Glastonbury Festival a few years ago that things got really serious.
"I'd been going since I was 15," she explains.
She describes drinking and taking drugs as "fun" and not a problem at that point in her life. "But it changed drastically," she admits.
Adwoa wasn't only struggling with depression, but bipolar disorder and drug and alcohol abuse too.
After three stints in rehab, she took an overdose in October 2015 and ended up in a coma.
"I made this decision that I can't deal with these things. I can't deal with waking up and being sad.
"I [thought] the best thing to do was to not talk about anything, at all."
She hadn't realised the effect her silence had on her mum until they made the Heads Together film.
"I saw what she had to go through. She had to be my strength.
"She was the one that was at my bedside when I went into a coma. [The doctors] kept telling her that I might not wake up, but she was like, 'I can't even think of her not waking up. She's going to be fine.'"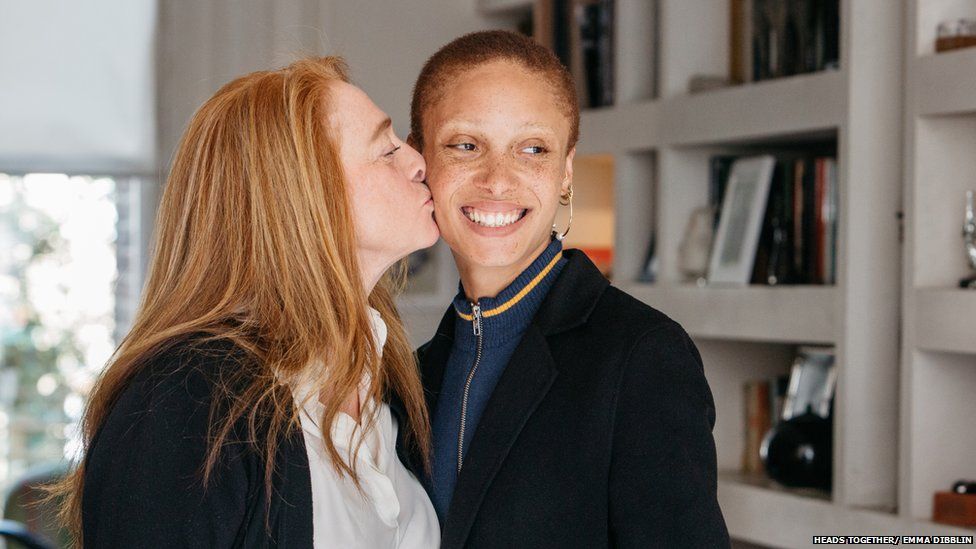 It might seem strange that a model with more than 160,000 Instagram followers would feel insecure about the way she looks.
"With modelling, social media is such a humungous part of it now. You get jobs because of the amount of followers you have," she says.
But even Adwoa has to take breaks from social media when she's feeling down.
"The worst thing to do when I'm feeling insecure or a bit vulnerable is to scroll through Instagram.
"You only show when life is good on social media. Everyone looks happy all the time."
She wants to use her fame to help other people who are struggling with mental health, and she's founded the women's positivity campaign Gurls Talk.
"Right now there's this boom of celebrating girls who are being themselves, and celebrating girls who are using their platform for something bigger than just a selfie," she says.
"So if I can fit in that lovely patch, then that's great.
"At school there still isn't a place for girls and boys to realise that they're not alone. But there is someone out there [for everyone]. There is light at the end of the tunnel. I promise that."
Visit the Heads Together YouTube to watch the other campaign videos featuring Professor Green and Andrew Flintoff.
These BBC Advice Pages have help on coping with mental health problems and dealing with drug or alcohol issues.
Find us on Instagram at BBCNewsbeat and follow us on Snapchat, search for bbc_newsbeat