Fans furious as Drake postpones same gig for the third time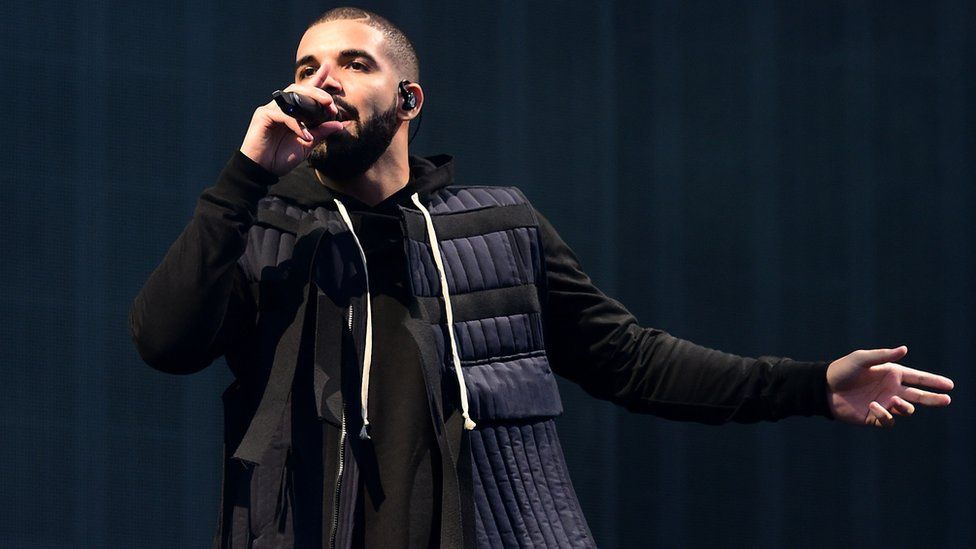 Drake has postponed the same gig in Amsterdam for the third time in three months, angering many UK fans who'd travelled to Holland to see him.
The doors had already opened for the show and the Ziggo Dome was full.
According to the promoter, the Canadian rapper was advised not to perform by a doctor after falling ill.
"I'm really sorry to tell you that tonight's gig cannot take place. Drake got sick. His doctor told him not to perform."
The postponed show has been moved to Wednesday night instead.
This is the third time the Amsterdam show has been cancelled.
His performances on 20 and 21 January were initially moved to 26 and 27 January. But they were postponed again until 27 and 28 March.
Another show in Amsterdam, rescheduled to 28 January, went ahead as planned.
But some fans who travelled from the UK to the Netherlands to see Drake weren't happy.
Back in January, Drake also postponed the opening UK dates of his Boy Meets World tour.
Three dates - two in Glasgow and one in London - had to be rescheduled from the end of January to March.
A statement on London's O2 Arena website put the delay down to "unforeseen production setbacks".
Last month the rapper promised to refund the crowd at London's O2 Arena after guest singer Travis Scott fell into a hole onstage.
Drake hasn't made any comment about the postponed gig on social media.
Find us on Instagram at BBCNewsbeat and follow us on Snapchat, search for bbc_newsbeat