A man in America has been jailed for five years for taping a dog's mouth shut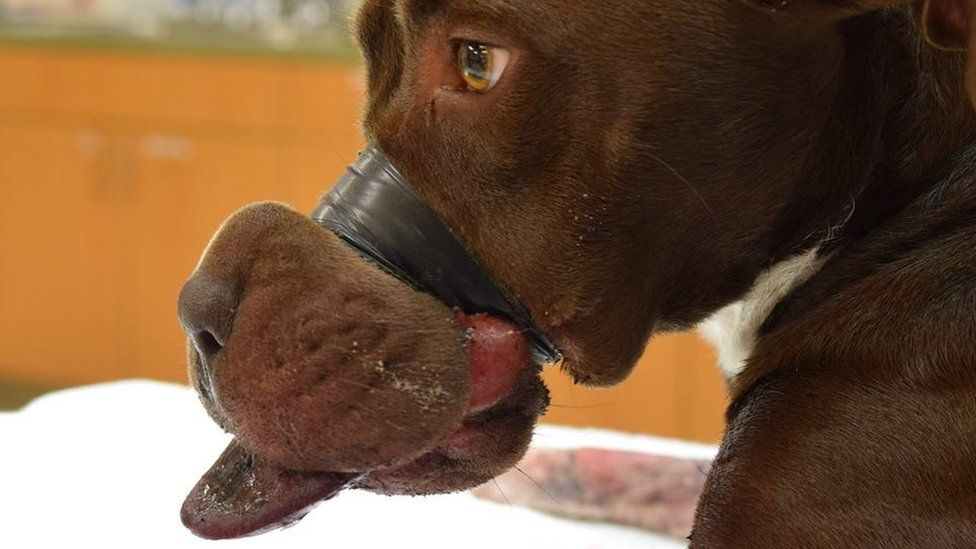 An American man who wrapped electrical tape around the muzzle of a dog has been sentenced to five years in jail.
William Dodson, 43, said he bound the pet's mouth because she barked too much. Caitlyn, a Staffordshire bull terrier mix, lost part of her tongue and had to have several surgeries.
The sentence represents South Carolina's maximum for animal cruelty.
The day before the court case, William Dodson was also sentenced to 15 years on a separate gun charge.
The two sentences will run simultaneously.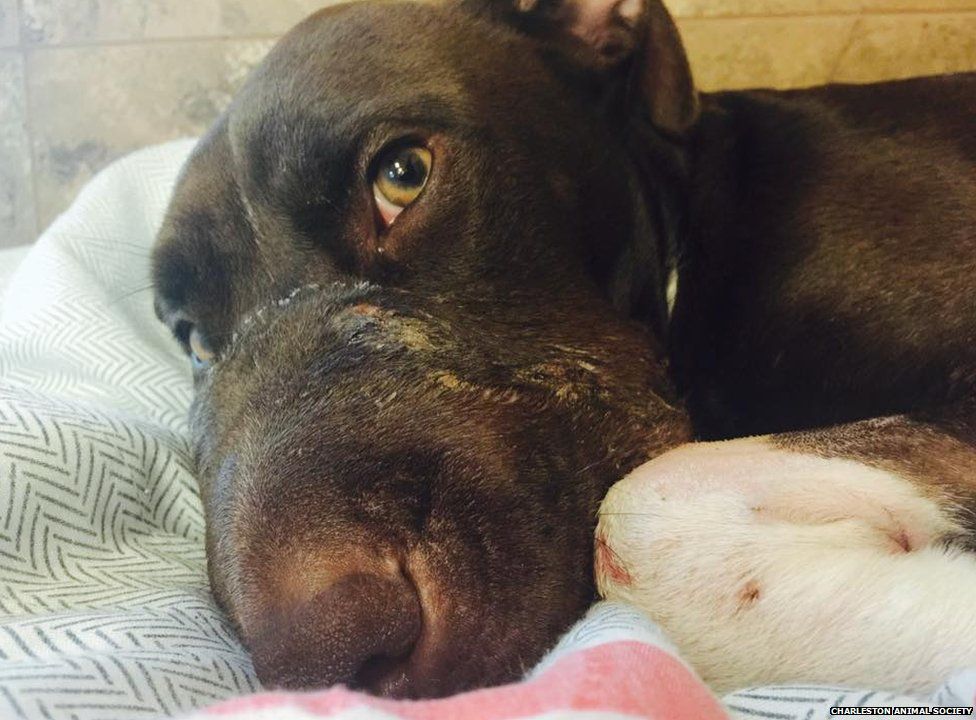 According to police, William Dodson bought Caitlyn, then named Diamond, for $20 (£15).
"I'm not trying to be mean but I wish I could give you more," Judge Markley Dennis told William Dodson in court, calling the dog's ordeal "hell on earth".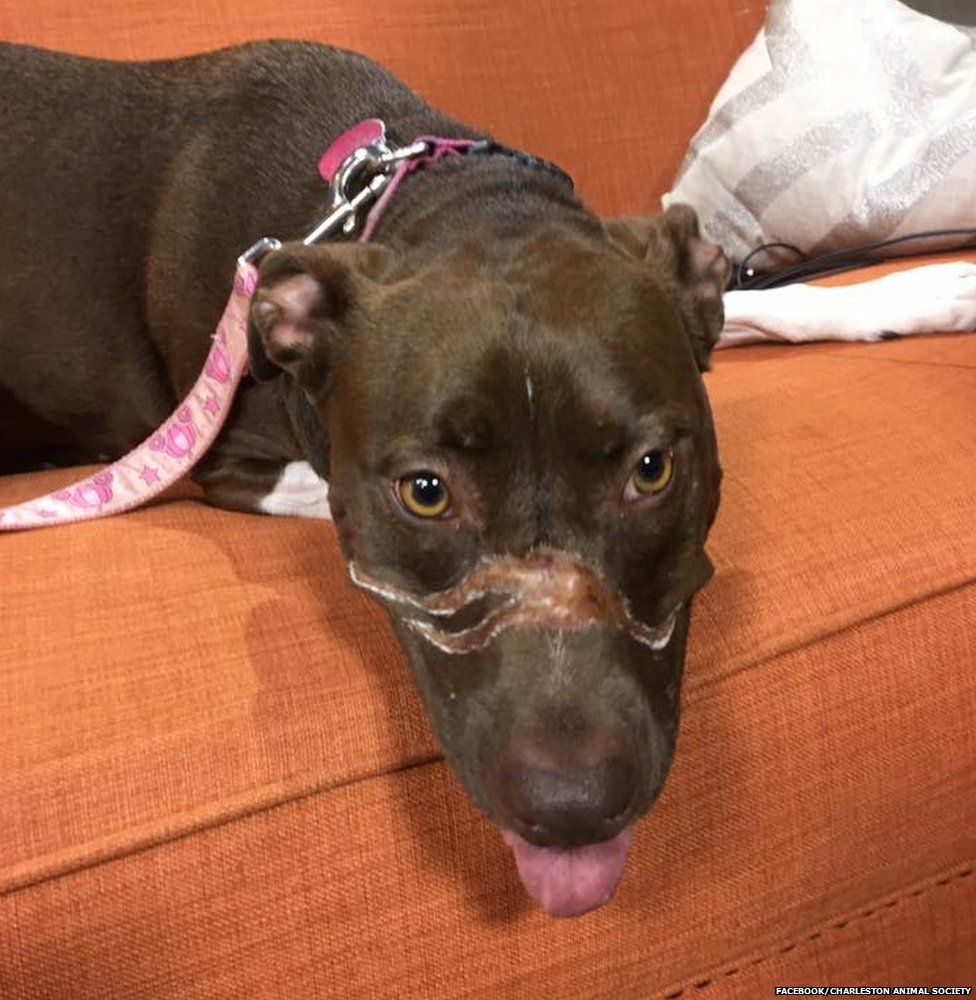 Dodson, who was free on bail at the time, had chained Caitlyn outside after wrapping her muzzle nine times.
But the dog escaped from its chain in May 2015 and was seriously ill when she found wandering the streets.
The tape cut off blood flow to her tongue and it took vets at the local animal society around 36 hours to get it off.
"I remember seeing the fear in her eyes," Charleston Animal Society's director of anti-cruelty and outreach, Aldwin Roman, told the Post and Courier of Charleston.
"That was 36 hours of torture."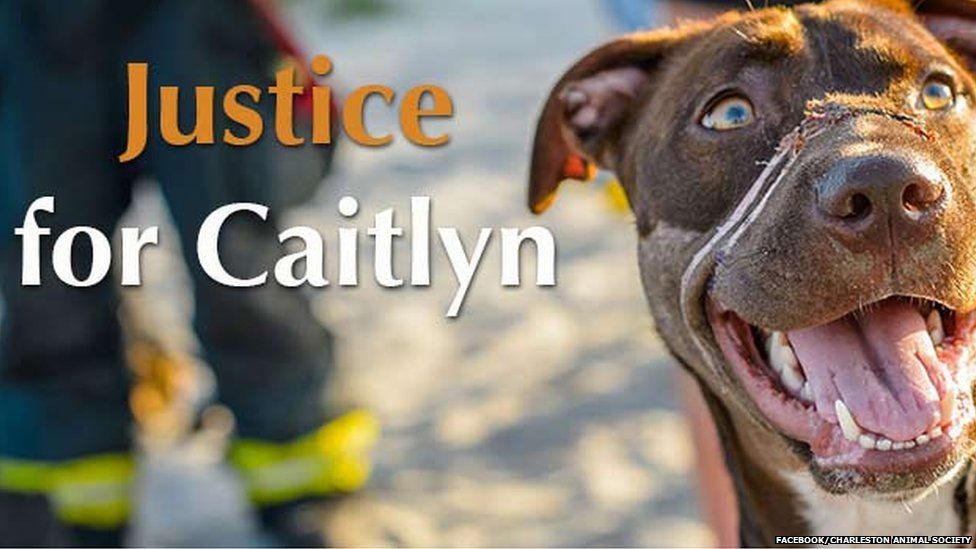 At the time the Charleston Animal Society changed its cover photo to show its support of the case.
They've been posting regular updates of Caitlyn's progress since the incident, which attracted international attention.
Caitlyn, who was 15 months old when she was found, is now three and lives with a new family but continues to suffer from anxiety and stress.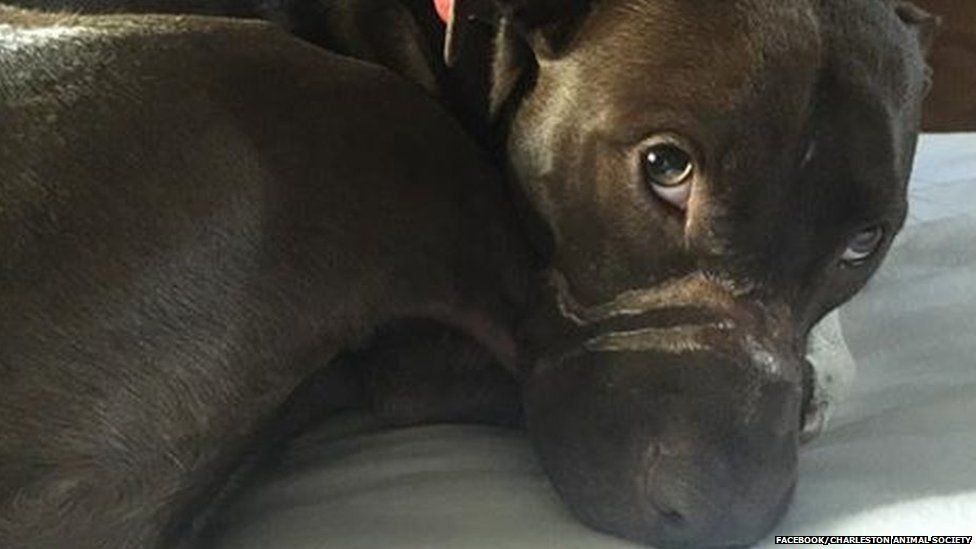 William Dodson still faces state drug charges after being stopped by traffic police in March 2015.
Prosecutors say he threw a loaded pistol, along with cocaine and marijuana, while trying to get away from police officers in North Charleston.
Find us on Instagram at BBCNewsbeat and follow us on Snapchat, search for bbc_newsbeat