Why RuPaul's Drag Race is more than just a TV show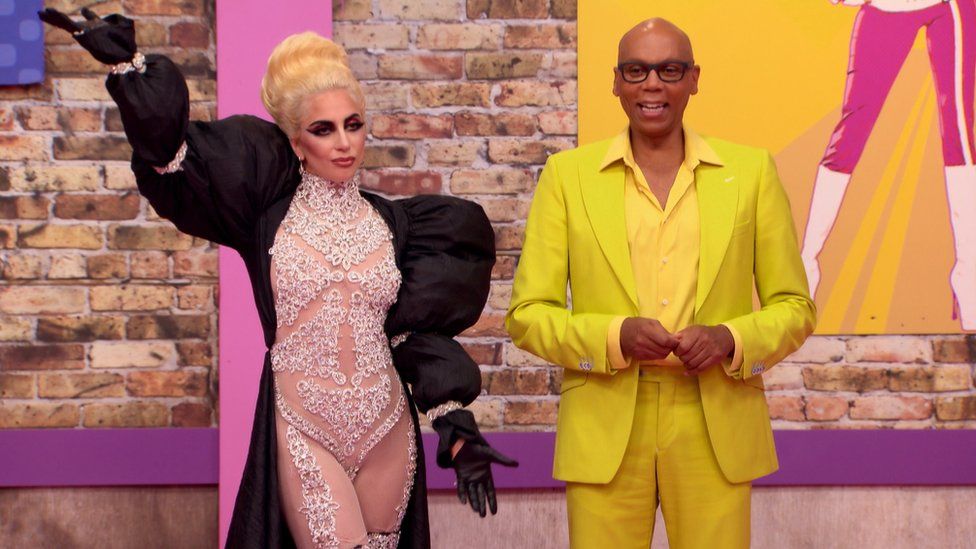 It's a huge TV success but RuPaul's Drag Race has also had a positive effect on society, according to one of its new contestants.
Charlie Hides says it shows drag queens as "fully formed, three dimensional people with feelings and souls".
"We've been humanised and that's important, that we're seen as more than just a dancing freak. We're actual people."
The opening episode of the ninth season features Lady Gaga as a guest judge.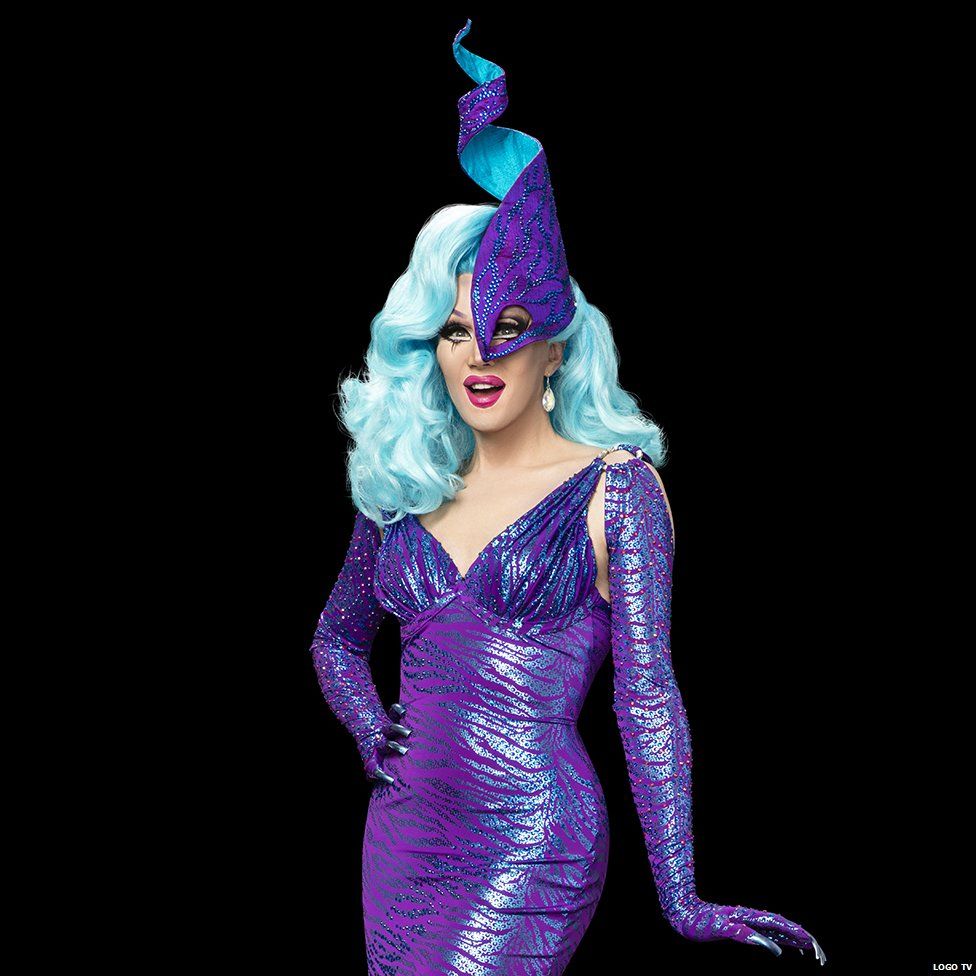 British contestant Charlie is one of 13 new queens hoping to join a list of winners that includes Bianca Del Rio, Jinxx Monsoon and Sharon Needles.
Peppermint, Jaymes Mansfield, Trinity Taylor and Sasha Valour are some of the others representing a cross section of the drag world.
"The label drag queen is not just a cookie cutter, one-size fits all type of label," says Charlie.
"There's pageant girls, there's comics, there's celebrity impersonators. There's every different type of queen under the sun.
"That's one of the things that Drag Race has definitely shown over the course of nine seasons. That there's so many different ways to express yourself using this art form."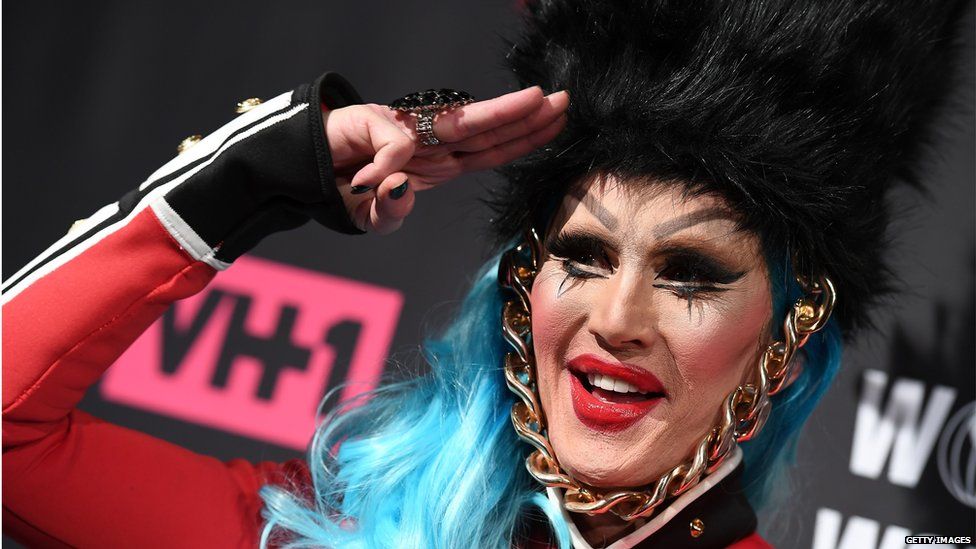 With RuPaul at the helm, Drag Race has established itself as one of the most successful LGBTQ shows on TV.
In a sign of its increasing popularity, the new series is being broadcast on VH1, the most mainstream television network it's been shown on to date.
"You'd think it's just gay men, but it's got a huge following of women who are watching for the fashion," says Charlie.
"They're watching for the colourful sense of humour and then they're identifying with us. The contestants are human beings and not just seen as some dancing clowns or as freaks."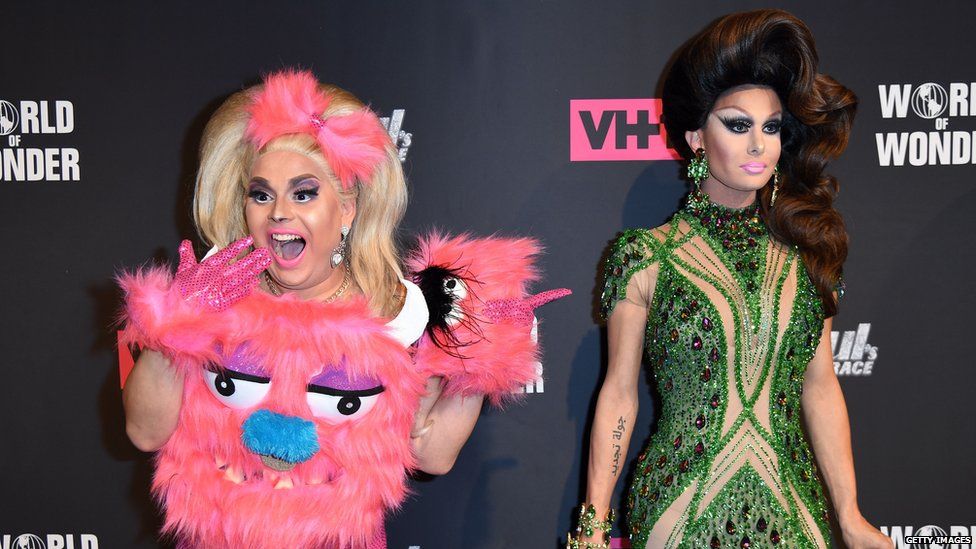 "We are definitely in need of laughter, sunshine, brightness and colour. Drag queens are defiant. We are the counter culture, the opposition party. We are everything that the moral majority and small-minded bigots fear."
British fan Cybil War says the show has definitely influenced a new breed of drag queen in the UK.
"Because of Drag Race, a huge portion of the LGBTQ community is now starting to play with drag and gender and explore just how much fun drag can be.
"On the flip side however, it's also set a standard for what people assume drag should be and you can't do anything without being compared to a Drag Race girl, so it can be somewhat limiting to people's imaginations.
"Everyone and their mum now thinks that they're Michelle Visage after one series of drag race, when really drag should be about self expression without expectations."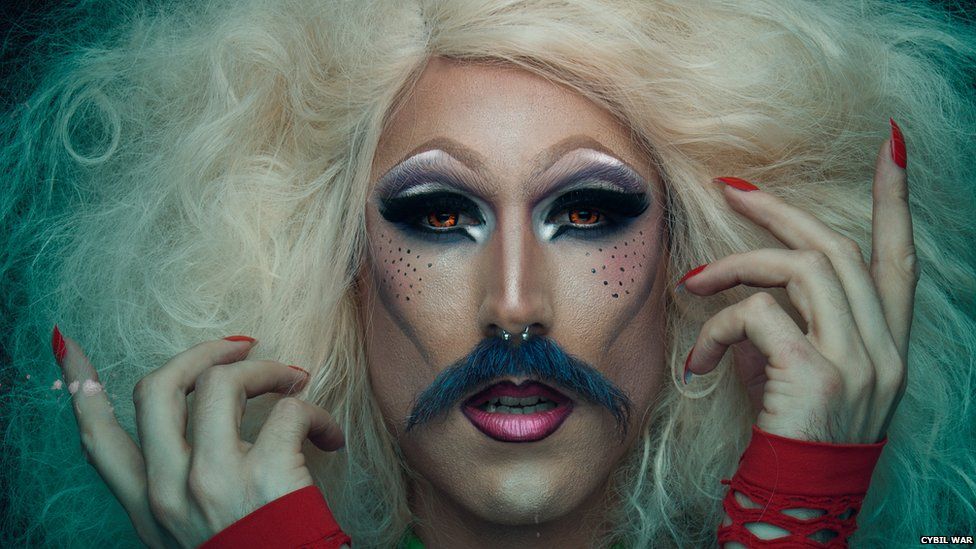 Although born in Boston, Charlie Hides has lived in the UK for 20 years - so could be seen as the first British queen to ever take part in the show.
"My mother is British, I have a British passport, I married a Brit.
"You know how I know I'm British? The other day a woman stepped on my foot, nearly knocked me over and I said 'Oh I'm sorry'."
Find us on Instagram at BBCNewsbeat and follow us on Snapchat, search for bbc_newsbeat