Snake found on a plane. Yes, really... snake on a plane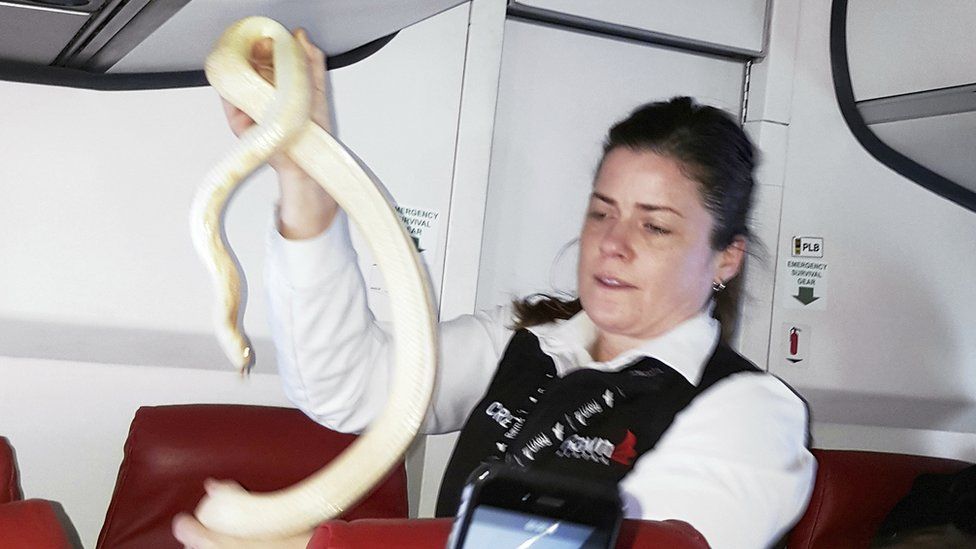 A snake has been found on a flight to Anchorage, Alaska.
It was left on a commuter flight after a passenger had left the animal, which was listed as a pet, in the cabin on a previous flight.
Passengers were first made aware of it when the pilot announced: "Guys, we have some loose snake on the plane, but we don't know where it is."
The pale yellow five foot snake wasn't venomous and was first spotted by a boy who was climbing his seat.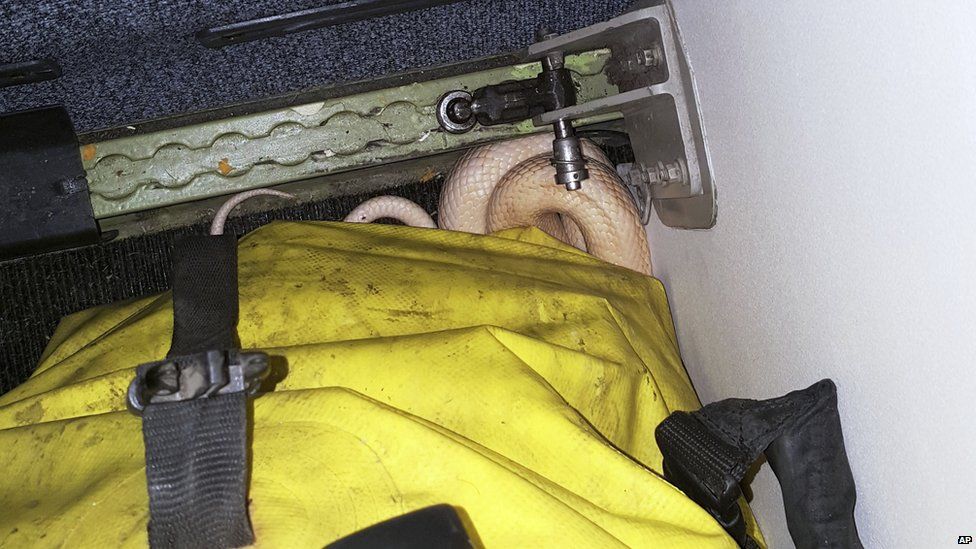 When he saw it, the snake was asleep and partially covered by a duffel bag near the back of the plane.
According to his mother, Anna McConnaughy, there wasn't much of a panic on board.
She explained a pilot came back to lead a short discussion with a flight attendant on how to capture it.
Staff then grabbed the snake by the belly and dropped it into a plastic trash bag.
It spent the rest of the flight in an overhead storage bin, and the plane reached Anchorage on schedule.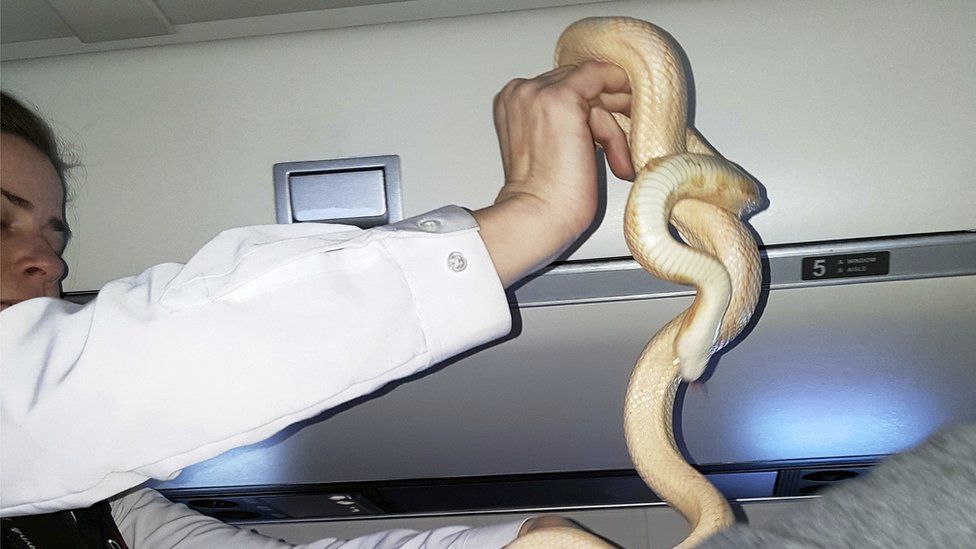 The crew were first made aware of the snake when an unnamed passenger reported his pet was missing after he got off a flight to Aniak, which is also in Alaska, and suggested the reptile was likely to be on the return trip to Anchorage.
Ravn Alaska spokesman William Walsh said the airline was thankful for the heads up but added the passenger had violated airline policy by bringing the snake aboard without declaring it.
He didn't confirm the type of snake or whether the passenger could face charges.
Find us on Instagram at BBCNewsbeat and follow us on Snapchat, search for bbc_newsbeat