Busker thanks Ed Sheeran for apologising for Facebook ban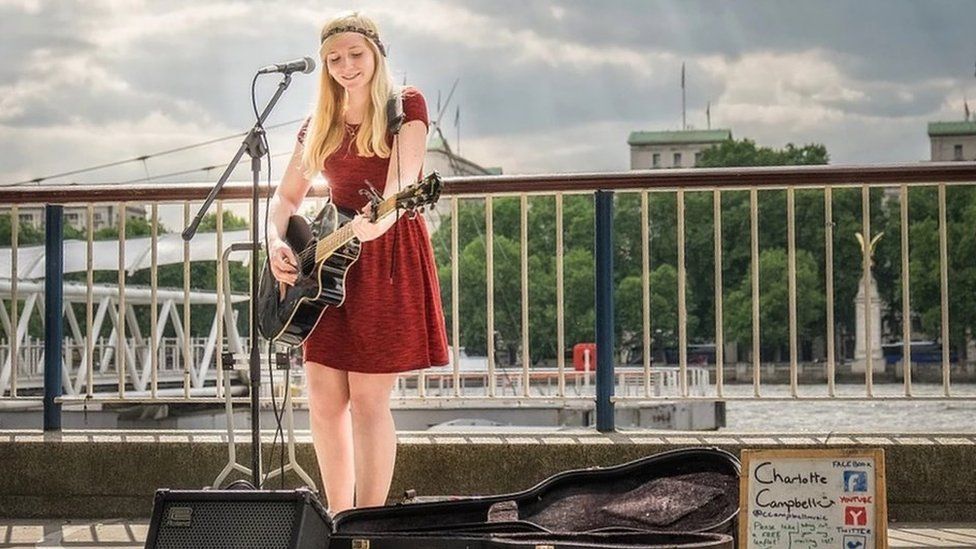 A busker who was banned from Facebook for posting an Ed Sheeran cover says she was shocked to receive an apology from the singer himself.
The star posted on Charlotte Campbell's page saying it had nothing to do with him.
It's after the 27-year-old had put a short teaser of her full cover video on her Facebook page, and was then blocked for three days.
Sheeran urged her to keep it up, saying he loves seeing people cover his work.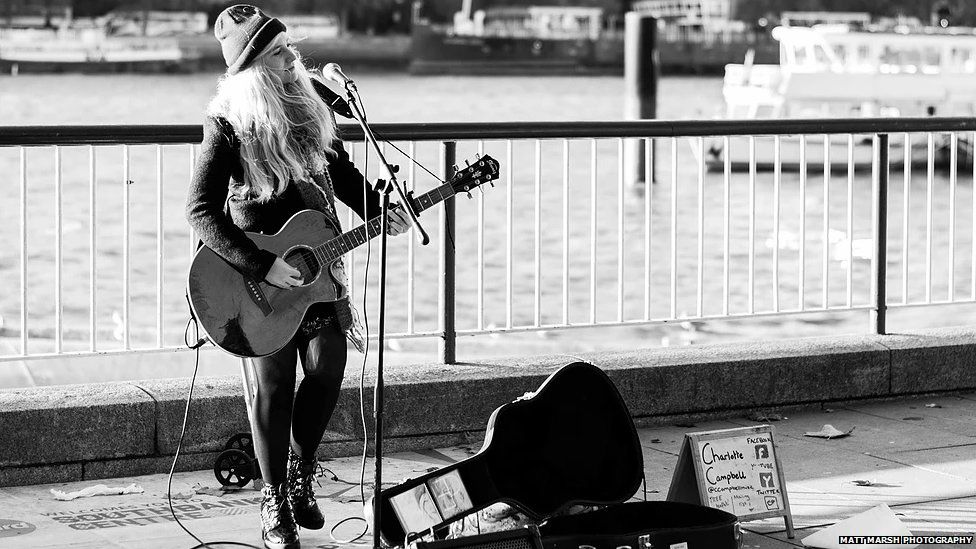 Charlotte Campbell visited Newsbeat to tell us what exactly happened.
"I was a bit thrown back by it all because I didn't know that I was doing anything wrong".
Anyone who has tried to upload a commercial music video to Facebook will know the site doesn't like it, you get an alert saying it's not allowed.
You can only post content to Facebook if it "doesn't violate intellectual property rights of someone else".
The best way to make sure your posts don't do this, is to only post content you've created yourself.
Charlotte was told she'd be banned completely and her account would be closed if she did it again.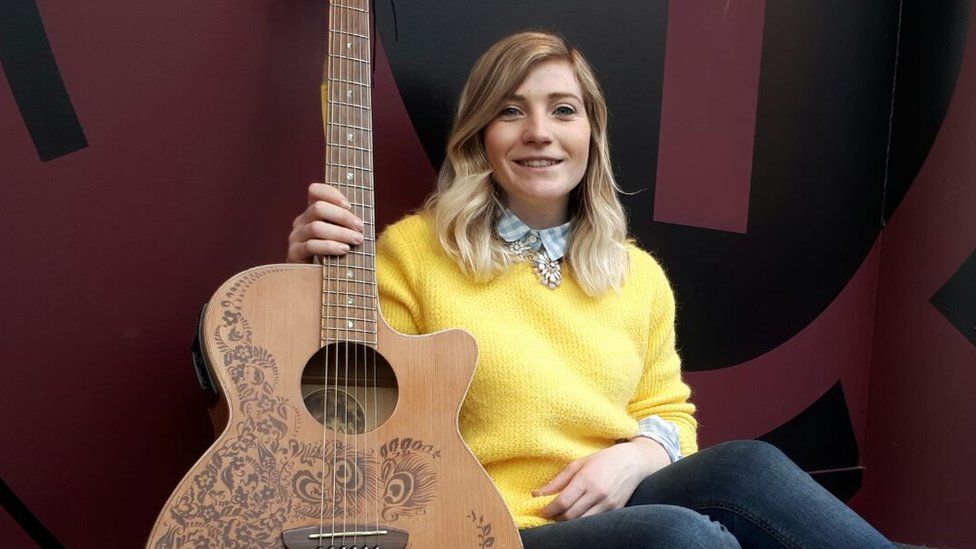 The busker's Facebook page has over 13,000 followers, and she tells Newsbeat she was scared of losing them during her ban.
"I made a video to say that I was upset by it, and for a small artist like me, it was actually quite detrimental to what I was trying to do to promote my music.
"I felt like such a small voice and I was just being attacked by this big company and that made me feel really small.
"It also made me feel frightened because I had no way of appealing it at all, so if they did decide to close my Facebook account I'd have no control".
That's when Ed stepped in.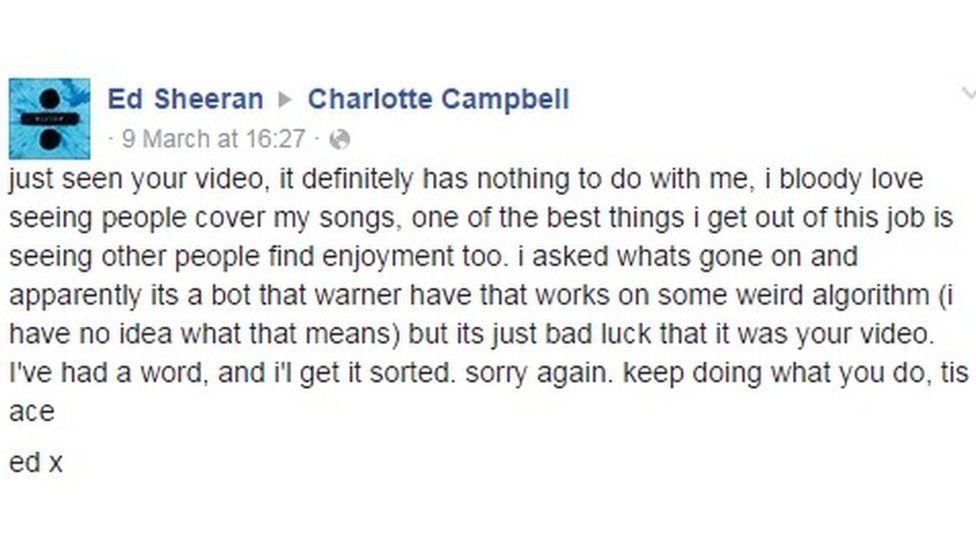 Charlotte is a big Ed Sheeran fan, and has covered his songs for years. When she found out he posted on her page, she says she was totally shocked.
"I was actually shaking, as I realised that it was happening. I had a lot of messages from my friends saying 'go and check your Facebook', and when I did I couldn't believe it, I was ecstatic".
The 27-year-old singer tells Newsbeat the response from Ed has generated a lot of excitement, and the whole thing has turned out to be positive.
She gave us a taste of her cover song that got banned...
Charlotte tells Newsbeat she busks most days to promote her music, and her most popular cover is actually "Castle on the Hill".
"I wasn't getting a lot of people watching [the videos] so I decided to go out and start busking, and share my name with people so they might go and find my channel".
The singer-song writer has been busking for four years and she found she was becoming so popular that she went full time.
"The money I was making wasn't a lot but it was enough to live on, and the number of people making contact to book me for things meant that I could actually make a whole living from being a busker."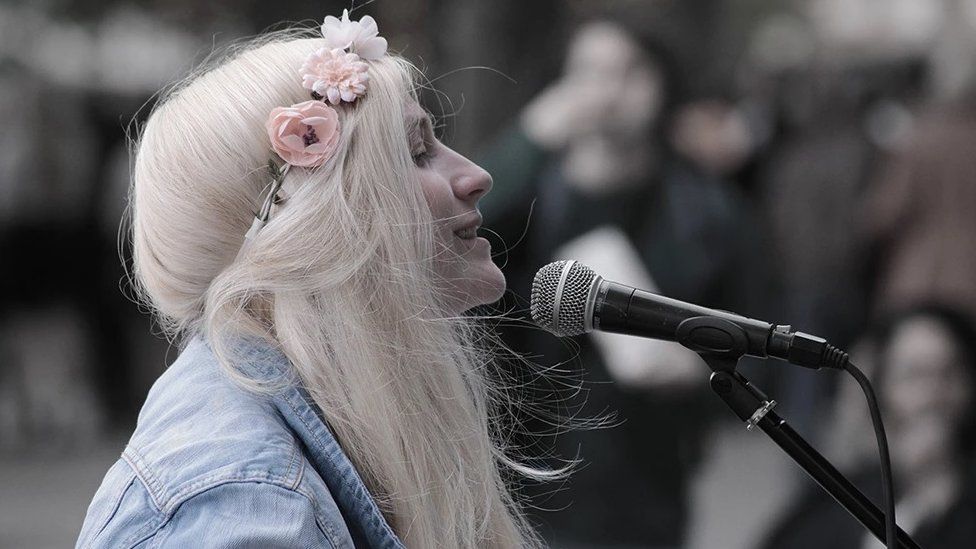 "I think every artist would like [Ed's] level of success, but I think what comes with it is that you lose a little bit of control.
"Unless you're really down to earth like Ed Sheeran is, you could potentially become really separated from your fans, which would be a real shame.
"Thank you very much Ed Sheeran for being a lovely guy. Even though you're hugely successful, you still remember what it's like to be a small artist, and a busker, and its really great."
Newsbeat has contacted Facebook for comment, with no response.
Find us on Instagram at BBCNewsbeat and follow us on Snapchat, search for bbc_newsbeat