YouTube LGBTQ+ restrictions labelled 'shocking' by Irish vlogger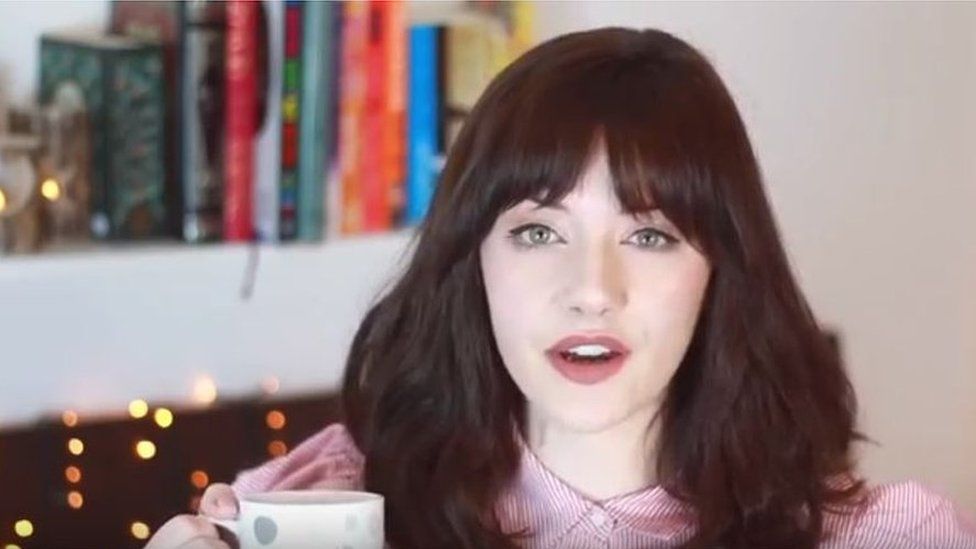 An Irish lifestyle, health and sexuality YouTuber has criticised LGBTQ+ video restrictions, which appear to make some content invisible.
Over the last few days LGBTQ+ YouTubers have reported that their videos appear to be hidden.
Now Melanie Murphy, 27, is calling for more transparency from the platform.
She says she was shocked when she saw all the angry social media posts by the lesbian, gay, bi-sexual, trans and queer communities.
The hashtag #YouTubeIsOverParty started trending on Twitter.
She told Newsbeat: "There's certain videos that I can completely understand why YouTube would restrict the content for children, that are to do with more adult topics.
"But when you look at the videos, for example there's trans people doing make-up tutorials, even those are hidden.
"YouTube aren't being transparent about where the line is - it's very blurry and something smells a bit off about it.
I do hate to bite the hand that feeds me but YouTube are not being very clear at all with this
A statement from the video creators said: "LGBTQ+ voices are a key part of what YouTube is all about and only videos with mature content were supposed to be restricted.
"The intention of Restricted Mode is to filter out mature content for the tiny subset of users who want a more limited experience.
"LGBTQ+ videos are available in Restricted Mode, but videos that discuss more sensitive issues may not be.
"We regret any confusion this has caused and are looking into your concerns."
'Not good enough'
But Melanie says that's not good enough.
"It's a lazy response - they didn't make any apologies at all.
"It's videos about anxiety, it's videos about periods, it's videos about topics which I feel would be extremely invaluable to me as a young person.
"I do have a degree in education and I know for a fact what is and isn't suitable for kids. There's just so much content falling under this restricted mode that is suitable.
"The LGBTQ community are already a minority and they already feel restricted in general, so this is very confusing for them.
"YouTube need to give us, the content creators, more clarity.
"For gay or lesbian people to have their entire channel restricted, this is sending out the wrong message.
"YouTube is literally a life-line to people. I have had messages from people saying they were suicidal and depressed about not being able to open up to people about how they are feeling.
"It's something I didn't have when I was younger but it now helps take away a lot of confusion for teenagers and so many LGBTQ creators try and make their content inclusive.
"I'm gobsmacked to see all the LGBT community tweeting about the restrictions placed on them."
Melanie has more than 455,000 subscribers and more than 47 million video views in total.
She's averaging 1.5 million views every month.
Find us on Instagram at BBCNewsbeat and follow us on Snapchat, search for bbc_newsbeat