The cheapest way to deal with your period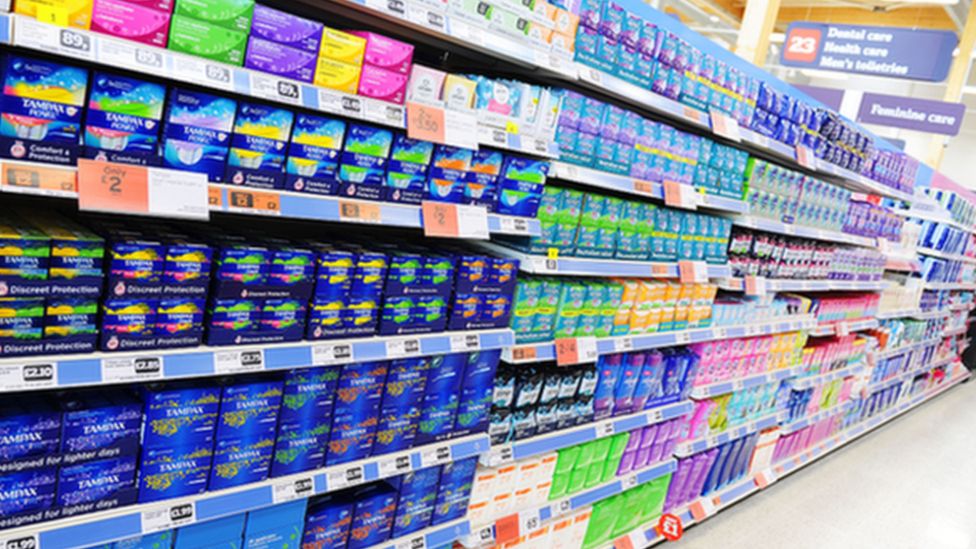 A BBC report on Tuesday showed how teenage girls in Leeds were missing school because they couldn't afford sanitary towels, tampons and pain relief.
They're treated as everyday essentials for women, but how affordable are they?
We visited value stores online like Poundland and Wilko, a staple on many British high streets.
Supermarkets like Asda and Tesco also stock products in their value ranges, but only sell many products in-store.
What's the average price of a packet of tampons?
The go-to brand is Tampax, which has a range of different tampons.
A pack of 18 Compak Pearl Regular will cost you £3 in Wilko. That works out at just under 17p per tampon.
Wilko's own value non-applicator tampons are 65p for a packet of 16, making their individual tampons 5p each.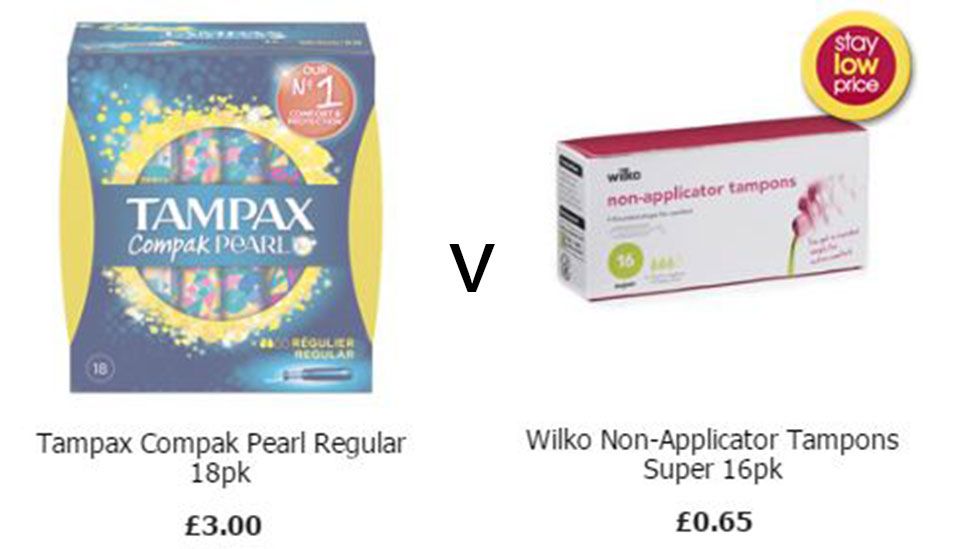 How about sanitary towels?
If you head to the Tesco website, you'll see the brand Always has a range of sanitary towels and a pack of 14 will set you back around £1.50.
When you get to the value products, a lot of them are not available online and the website suggests checking in individual stores for the products.
The cheapest available option is a pack of 24 towels for 90p, so an Always towel will set you back 10p, whereas a Tesco value one comes in at around 3p a towel.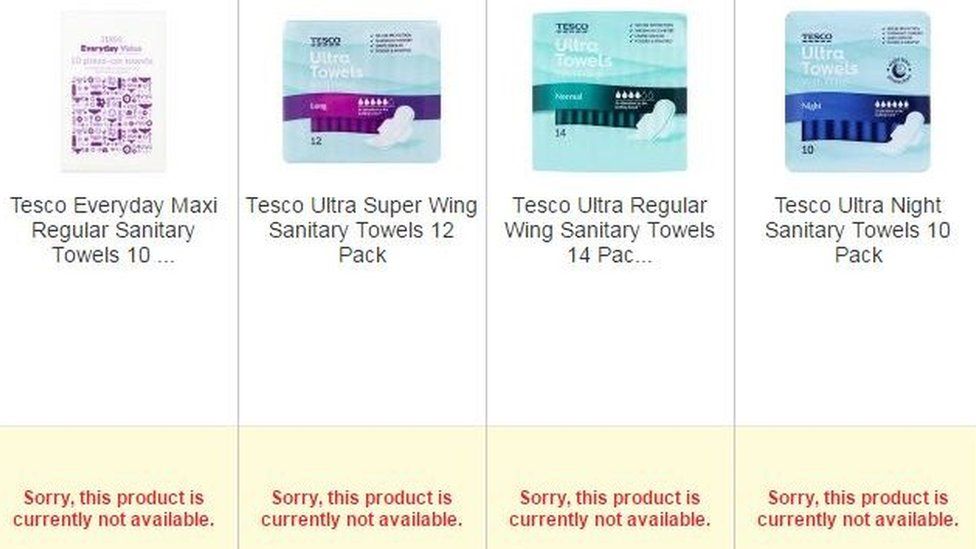 Are there reusable options?
Some of you got in contact via our Facebook page to tell us about the more environmentally friendly and cheaper options available to deal with periods.
One of them is a menstrual or moon cup, and Estelle said "although fairly expensive to begin with, they pay for themselves over time, they're also better for your body and environment than tampons".
Rebecca wrote: "CSP (cloth sanitary pads) all the way! Comfortable, don't smell and are good for the environment.
"Easy to clean, just rinse in cold water and pop in a 40 degree wash without fabric softener. Only a small initial outlay and they last for a very long time."

The forgotten item: Painkillers
Period pain is a common side-effect of a monthly period and it's easy to forget how important painkillers can be in helping to ease symptoms.
The NHS website suggests taking ibuprofen to target pain.
Supermarket Asda's own brand painkillers cost 25p for 16 tablets, meaning the recommended dose of two tablets would cost you 3p a go.
Nurofen's pain relief comes in at £1.98, meaning the recommended dose will cost you 25p, the same price as a packet of own brand tablets.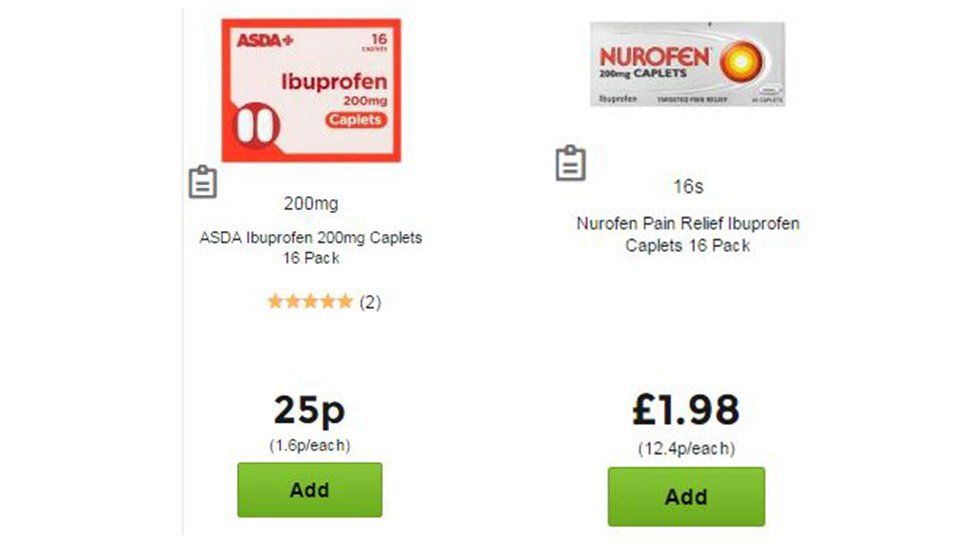 Find us on Instagram at BBCNewsbeat and follow us on Snapchat, search for bbc_newsbeat