James Corden 'talking about' UK version of chat show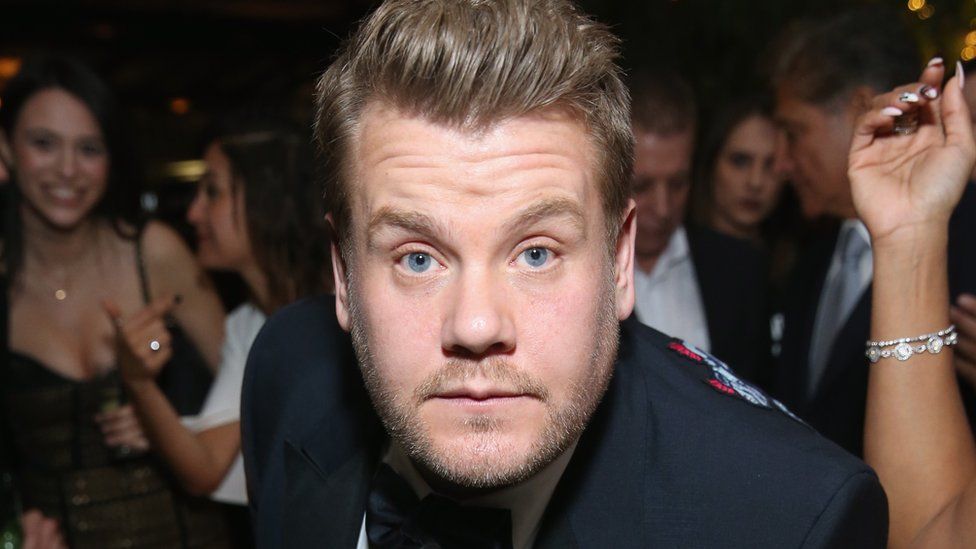 James Corden has suggested he could bring his US chat show to the UK.
The British comedian is about to celebrate his second anniversary as host of CBS's The Late Late Show.
During that time he's turned Carpool Karaoke into a global success and has hosted a string of big award shows including the Grammys.
Speaking about his plans for 2017, he told to Radio Times: "We do have some stuff planned this year - which might involve being in the UK.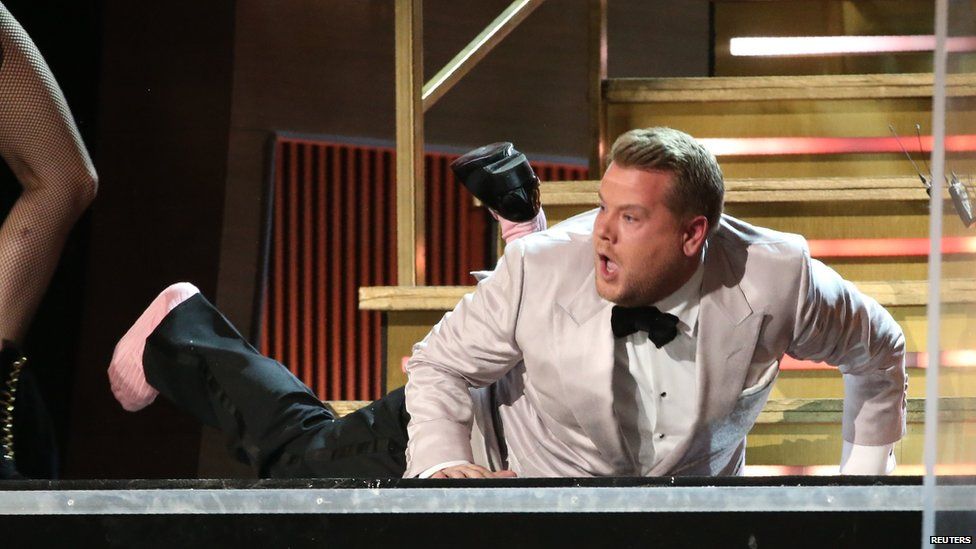 When he was asked if that means a UK based version of the show, James said: "We're talking about it now, really.
"We don't know if we'll be able to get it together but it's certainly something I'd love to do, for sure."
His comments follow the launch of the latest British attempt to mimic US late-night chats shows, the Nightly Show.
It's been described as a cross between Ant & Dec's Saturday Night Takeaway and Corden's The Late Late Show but so far has had some fairly negative reviews.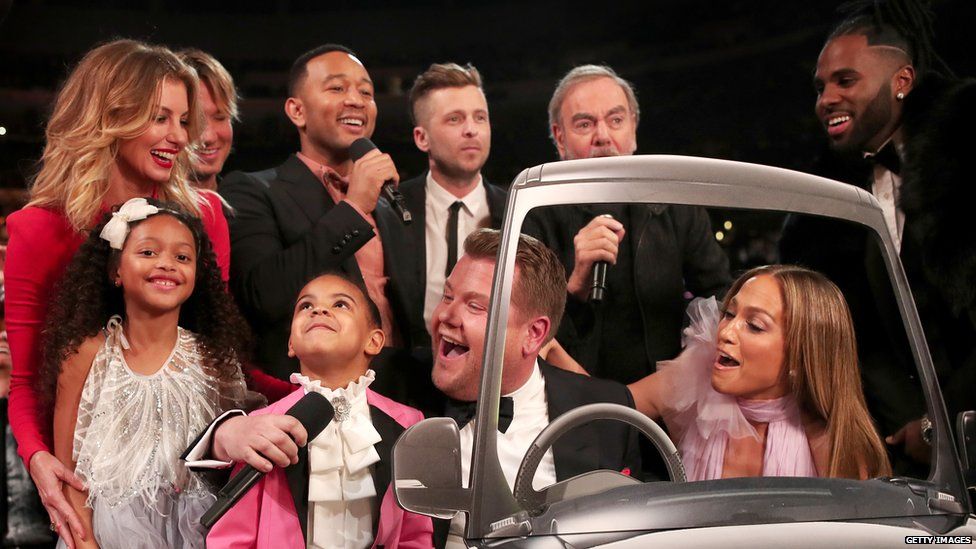 But James, who has seen Carpool Karaoke alone pick up more than 1.2bn views on YouTube, explained he doesn't have secret formula to perfecting the format.
James said he and his team "never thought we'd hit the ground running as fast as we have".
"It's taken us all by surprise, the success, especially of that particular segment [Carpool Karaoke]."
If Corden does bring the programme home, he already has a wish list of guests including Victoria and David Beckham and the Duke and Duchess of Cambridge.
"I don't know if they ever would but that [booking the royal couple] would be terrific."
Find us on Instagram at BBCNewsbeat and follow us on Snapchat, search for bbc_newsbeat