Ed Sheeran has nine of top 10, but thinks it's weird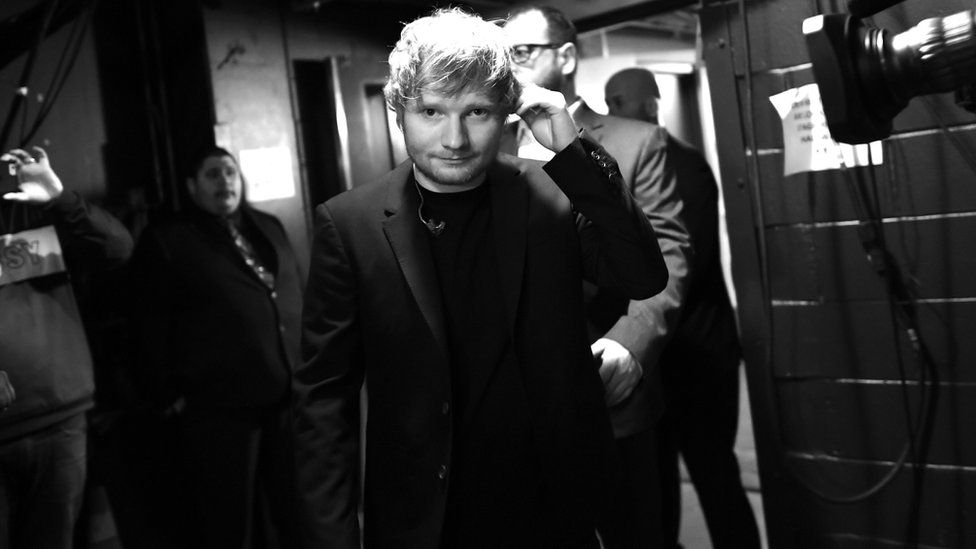 Ed Sheeran says the Official Chart needs to change as his music dominates the UK top 20.
The singer's record is the fastest selling male album of all time, a week after it was released.
All 16 songs have entered the top 20 and nine are in the top 10.
"I don't know if there's some weird thing that Spotify and Apple Music are going to have to change now with streaming," the singer told Radio 1's Official Chart with Greg James.
"I never expected to have nine songs in the top 10 ever in my life.
"I don't know if something has gone wrong, but I'm definitely very happy about it."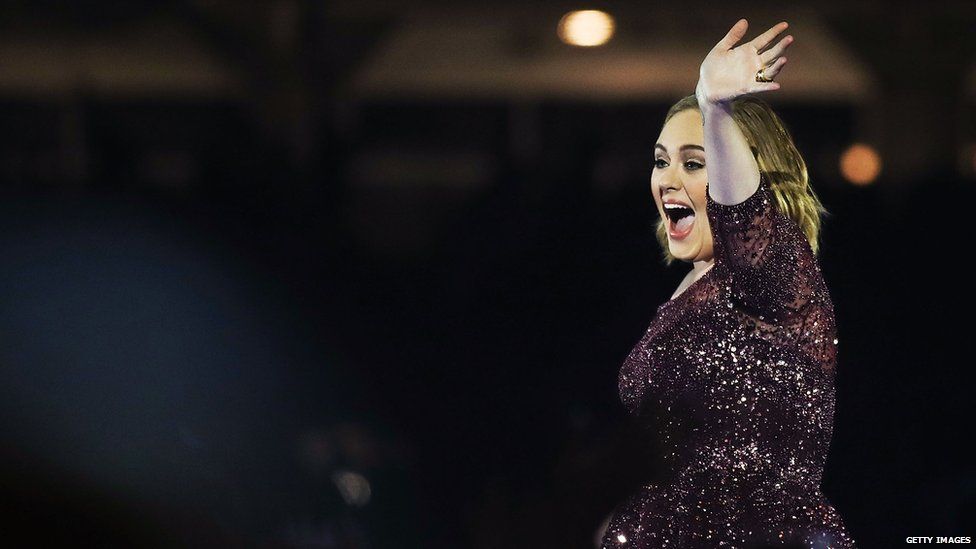 ÷ is the third fastest selling album ever, with 672,000 copies sold in its first week.
Only Adele's 25 and Oasis' Be Here Now have sold more in their first seven days.
"All artists should set Adele as their benchmark," Sheeran says. "You won't get anywhere unless you aim high and if anyone gets sort of half way to Adele they're doing well."
The 26-year-old has also beaten Stormzy's record of most number of album streams in a week (79,000).
However, there is one record which Sheeran feels particularly proud of.
"Do you know what I like?" he asks. "That it's the biggest selling vinyl in the last 20 years."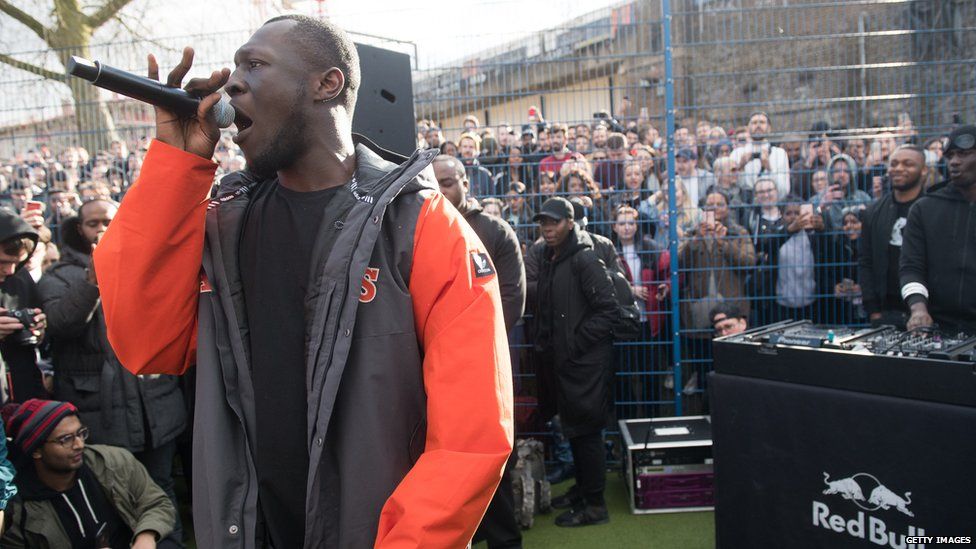 The Official Charts Company says it shouldn't change rules for extreme cases.
"We will review chart methodologies to see if there is something we could or should change," explains Managing Director Martin Talbot.
"We shouldn't, and won't, rush to any kneejerk actions."
The Chainsmokers and Coldplay are the only other act to feature in this week's top 10, but Sheeran claims he is not bothered by their seventh spot.
"I would have expected there to be more people in that clean sweep," he says.
"I'm just happy I got one, two, three, four, five."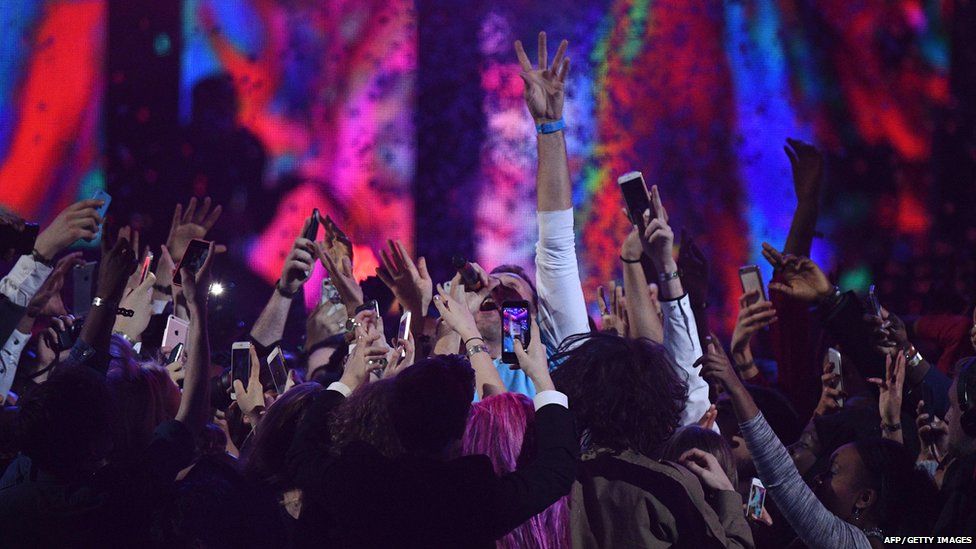 Shape has now been number one for nine weeks, one spot below it is album track Galway Girl.
Sheeran says he was inspired by Irish folk bands that he "grew up listening to".
"I always wanted to make a whole record of it," he says. "I managed to get this brilliant folk band called Beoga over to my house to do a bunch of songs and it happened to be the best of the bunch."
Find us on Instagram at BBCNewsbeat and follow us on Snapchat, search for bbc_newsbeat