Star Wars: The Last Jedi teaser shown (to a lucky few)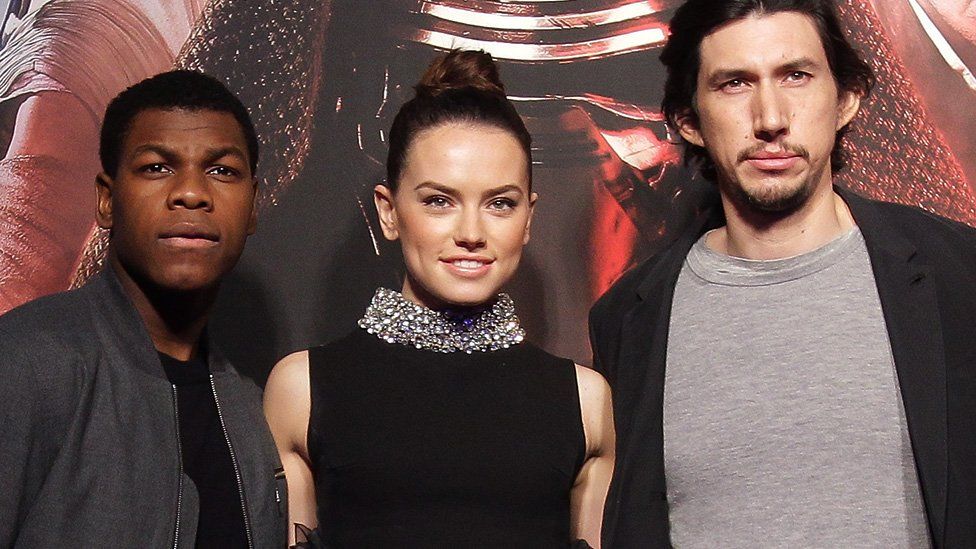 The first teaser trailer for Star Wars: The Last Jedi has been shown - to a very select few.
Disney screened footage from the upcoming movie at its fun-sounding shareholders meeting in Denver, US.
But it wasn't just Hollywood investors who were present at the event, there were journalists in the room too.
And Daniel Miller from the LA Times has told the BBC what was shown at the screening.
"What we saw was a short clip of the character Rey handing a lightsaber to Luke Skywalker," he told Radio 5 Live.
"We see Luke asking Rey 'Who are you?'
"If you follow the film series that's a very weighty question that he's posed there."
Previous Star Wars movie The Force Awakens introduced Rey, a character with a mysterious past.
There was a big question about who her parents are and fan theories suggest she is Luke Skywalker's daughter.
(Warning: Third party video may contain adverts)
Daniel also mentions some of the other characters who appeared in the footage.
"We jump quickly to see other characters on screen including the fan-favourite Chewbacca and General Leia made a brief appearance."
The reporter has also said that the teaser footage showed oceans, forests, deserts and mountain ranges - but gave no context to how either the characters or the locations appear.
He tweeted about the footage during the conference.
He also revealed that people present at the conference were asked not to take photos or film any of the footage screened.
Star Wars: The Last Jedi will be the last movie to star Carrie Fisher, following the actress's death in December 2016.
Adam Driver, Oscar Isaac, Lupita Nyong'o, Domhnall Gleeson, Anthony Daniels, Gwendoline Christie, and Andy Serkis will also reprise their roles from The Force Awakens in The Last Jedi.
The title has caused much discussion among fans about whether it refers to Jedi singular or Jedi plural.
Find us on Instagram at BBCNewsbeat and follow us on Snapchat, search for bbc_newsbeat