Critics don't like Marvel and Netflix's new TV series Iron Fist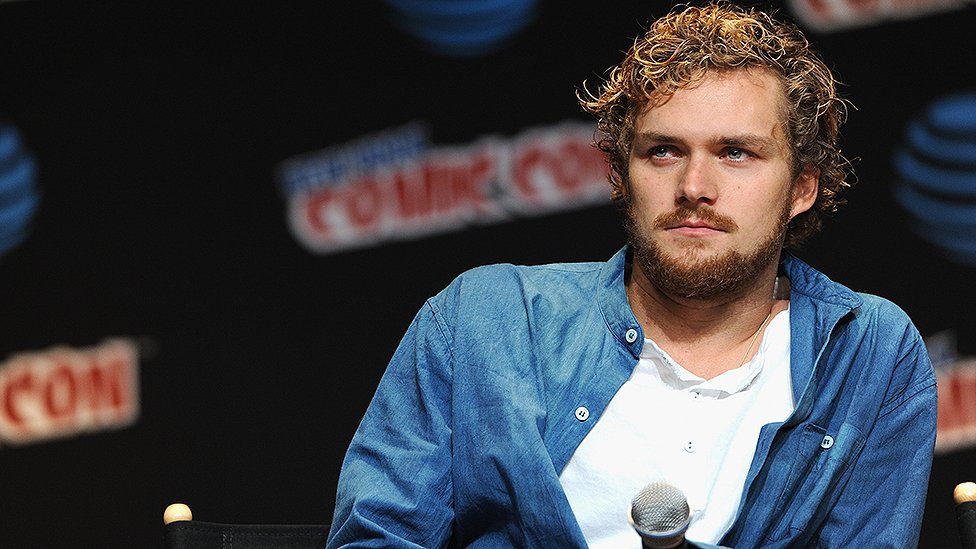 Marvel and Netflix's latest TV series Iron Fist has met with poor reviews from critics.
It could be the show that breaks Marvel's impressive track record on screen.
Their movies and TV series have all been well reviewed and hugely popular with fans.
But reviewers have picked holes in the show's casting, plot, action scenes and cultural issues.
(Warning: Third party video may contain adverts)
The show stars Finn Jones (Loras Tyrell from Game Of Thrones) as Danny Rand, the heir to a business empire believed dead after a plane crash in the Himalayas as a child.
But he didn't die, he was whisked off to the inter-dimensional city of K'un-Lun to learn advanced martial arts and pick up some super powers.
Sounds exciting right? Well, after seeing the show's first six episodes, US reviewers are less than impressed.
Leading man Finn Jones has come under fire for his performance as the martial arts expert.
"Jones, whose blandness in the role might be read as Zen-like in another, better series, is miscast as Danny Rand," writes Kwame Opam for The Verge.
"Jones' performance is lacking, and he can't believably project the character's inner turmoil."
But reviewers have praised Jessica Henwick's role as dojo owner Colleen Wing, with many saying she should have been the star of the show.
"With all of the initial concerns about appropriation and the whitewashing of Asian themes at the centre of the story, it isn't surprising that Henwick is exactly good enough to make you wish that Colleen Wing were the focus of the series," says Daniel Fienberg in The Hollywood Reporter.
The show's plot has been likened to a soap opera, with too much conversation and not enough superhero action.
"The plight of an heir reclaiming his fortune and empire may be high enough stakes in a soap or a stodgy British costume drama," writes Jim Vejvoda for IGN.
"But in a show called Iron Fist this isn't the most engaging way to spend time getting acquainted with the last Defender."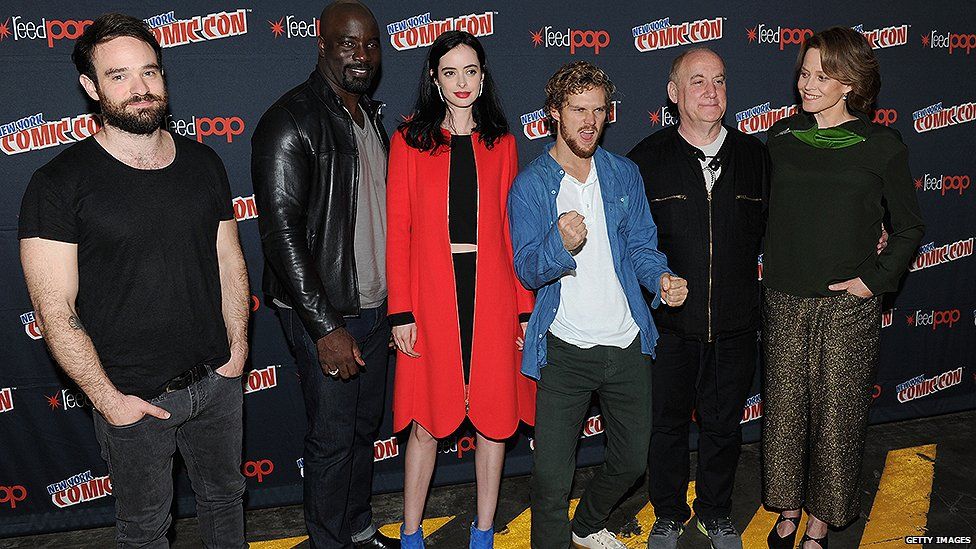 The show follows previous Netflix shows Daredevil, Jessica Jones and Luke Cage, who will all team up with Iron Fist in crossover show, The Defenders.
Iron Fist's sister shows have impressed with their gritty fight scenes but Netflix's latest offering has been criticised here too.
"Even the fight scenes are a bit sub-par, with an average bout between Danny and one of his disposable foes containing more cuts (to disguise stuntmen) than your average game of fruit ninja," says Radio Times reviewer Huw Fullerton.
Marvel have had a successful run of TV and movies since hitting the big screen with Iron Man in 2008.
They first teamed up with Netflix in 2015 for Daredevil and are currently picking up praise for their FX adaptation, Legion.
Iron Fist premieres on Netflix on 17 March.
Find us on Instagram at BBCNewsbeat and follow us on Snapchat, search for bbc_newsbeat