Freddo chocolate bar price increases to 30p causing 'outrage' online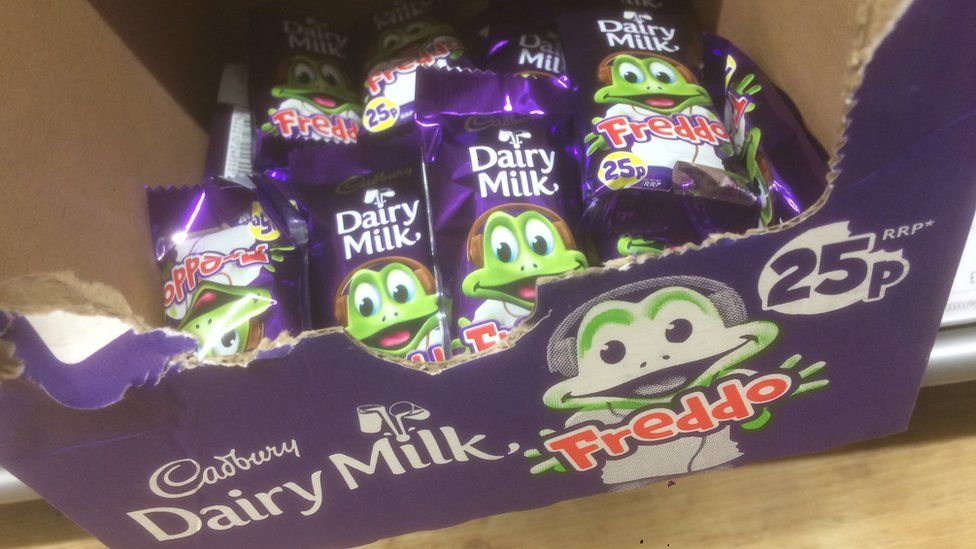 The price of the Cadbury's Freddo has risen, causing "outrage" among fans of the small chocolate bar.
People are reporting seeing packets of the 18g treat labelled at 30p, up from 25p earlier this year.
That's an increase of 5p and to some it might only be a few pennies but to others it's a big deal.
"Forget the housing crisis, 30p for a Freddo is the greatest indictment on today's economy," one Twitter user wrote.
To be fair not every person on social media has been wringing their hands, worried about an impending Freddo-themed disaster.
It's not the first time chocolate lovers been upset in recent months.
Last year Toblerone - also produced by Mondelez, the company which owns Cadbury - faced the wrath of fans when it spaced out the number of triangles per bar.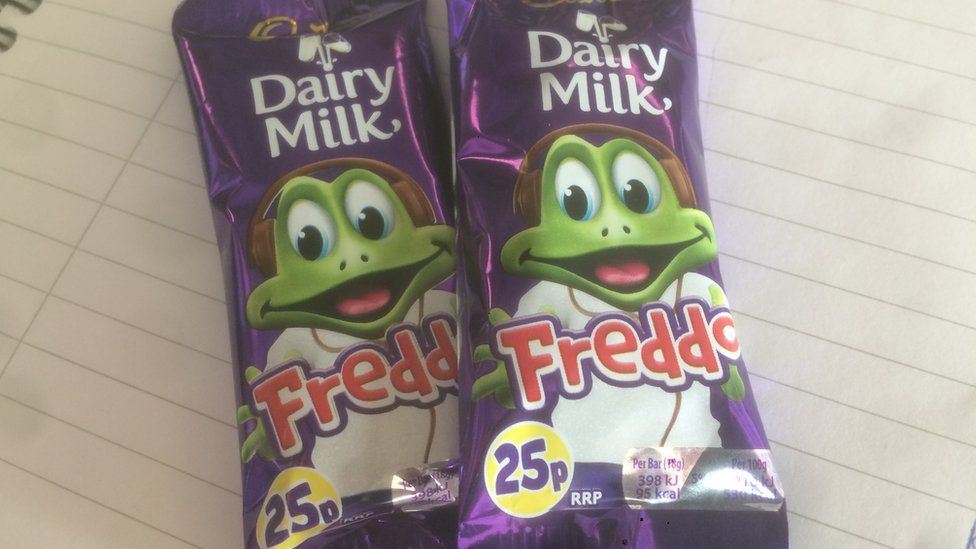 So by trying to get to the bottom of this frog-themed story, Newsbeat went to the shops.
The only Freddos we could find were retailing at the (until now) regular price of 25p.
But some fans say they've seen the higher priced packs on sale.
Read the small print on the wrapper though and it does say RRP (recommended retail price) for both the 25p and 30p packaging.
Brexit to blame?
"Ultimately it is the retailer who sets the price in store," Mondelez told Newsbeat in a statement.
"It is well reported that food and drink manufacturers have been experiencing increasing input costs for some time which, coupled with recent foreign exchange pressures, are making food products more expensive to make, " the statement continued.
"We have, and continue to, carry these increased costs within our business as much as possible, because our priority is to keep our brands as affordable as we can.
"Increasing prices is always a last resort, but to ensure we can keep people's favourite brands on shelf and look after the 4,000 people we employ in the UK, we are having to make some selective price increases with our customers in the UK."
Find us on Instagram at BBCNewsbeat and follow us on Snapchat, search for bbc_newsbeat