Casey Affleck responds to Oscars backlash, calls for 'respect in the workplace'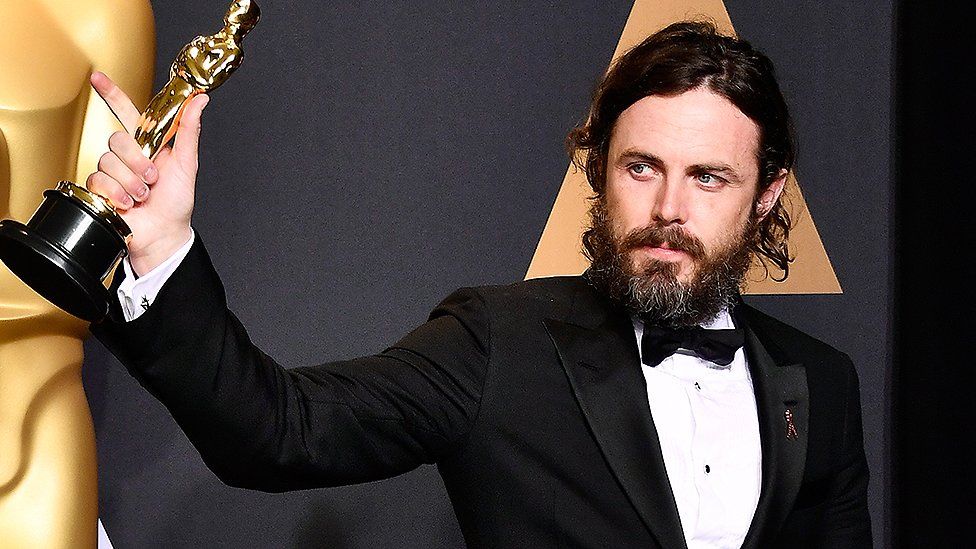 Casey Affleck says he is "incredibly proud" of winning the Academy Award for best actor at the 2017 Oscars.
But his win wasn't met with a positive response online.
In 2010 Casey was sued by Hollywood producer Amanda White for "uninvited and unwelcome sexual advances" and for grabbing her "violently".
Cinematographer Magdalena Gorka also sued Casey for "routine instances" of sexual harassment.
Casey eventually settled with both women out of court.
He denies all allegations.
Many viewers of the Oscars tweeted angrily about Casey's Oscar win, comparing his popularity to that of Donald Trump and Chris Brown.
Casey has since given an interview with The Boston Globe, where he talks about his pride in winning the Oscar, but also addresses the ongoing criticism he faces.
"I believe that any kind of mistreatment of anyone for any reason is unacceptable and abhorrent," he tells the US publication.
"Everyone deserves to be treated with respect in the workplace and anywhere else."
The Boston Globe states that neither Casey nor the women involved is legally permitted to speak about the sexual harassment lawsuits.
The backlash to his Oscars' win didn't just come from viewers at home.
There were quiet protests inside the Dolby Theatre in Hollywood, where the 2017 awards were held.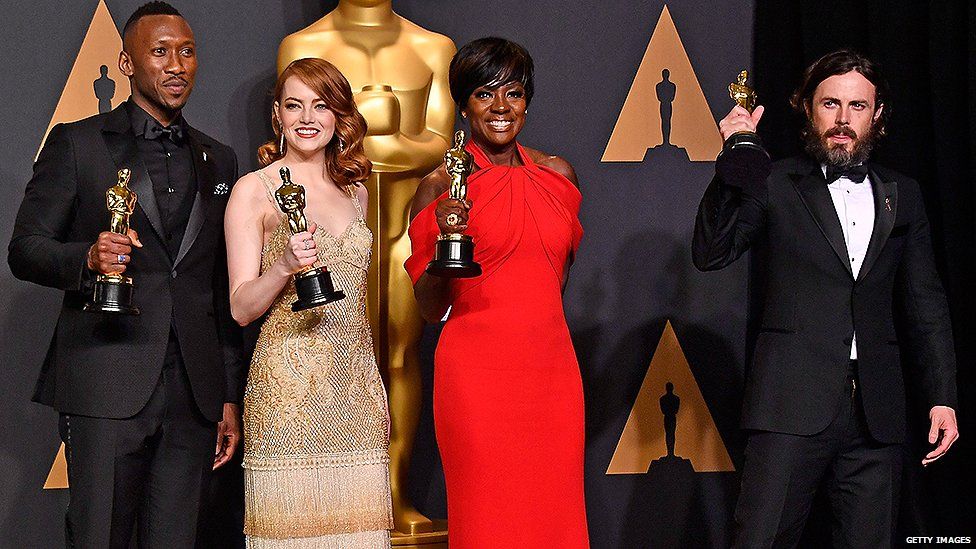 Actress Brie Larson refused to clap for Casey, despite having just presented him with his award.
Brie starred in the 2015 film Room, which tells the story of a woman who is kidnapped and raped by a man over a seven-year period.
Model Chrissy Teigen was also spotted, apparently pretending to fall asleep while Casey gave his acceptance speech at the Oscars.
Actress Alicia Vikander didn't look very impressed either.
It was also suggested that best supporting actress winner Viola Davis was less than impressed with Casey's recognition when the two posed for Oscars' photographers.
"There's really nothing I can do about it," said Casey tells The Boston Globe about the criticism.
"Other than live my life the way I know I live it and to speak to what my own values are and how I try to live by them all the time."
Find us on Instagram at BBCNewsbeat and follow us on Snapchat, search for bbc_newsbeat