BBC Three reporter, Stacey Dooley, held by police in Tokyo while filming child sexual exploitation documentary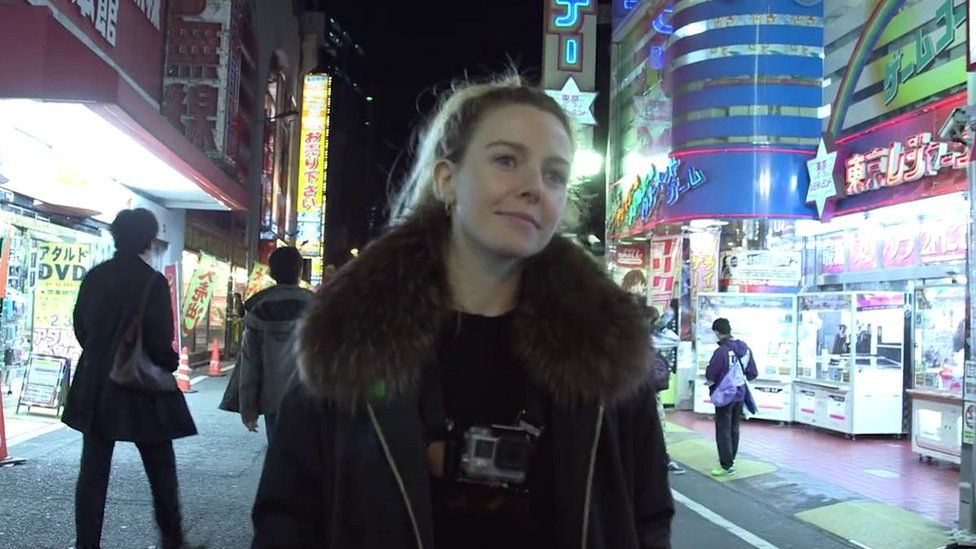 BBC Three film maker, Stacey Dooley, has been stopped by Japanese police while filming a documentary about child sexual exploitation there.
Officers held her for two hours during the making of Young Sex For Sale In Japan.
The 29-year-old had been trying to highlight the issue of girls, some as young as six, being exploited.
"It [the doc] focuses on the fact they only made it illegal to possess child pornography in 2014," says Stacey.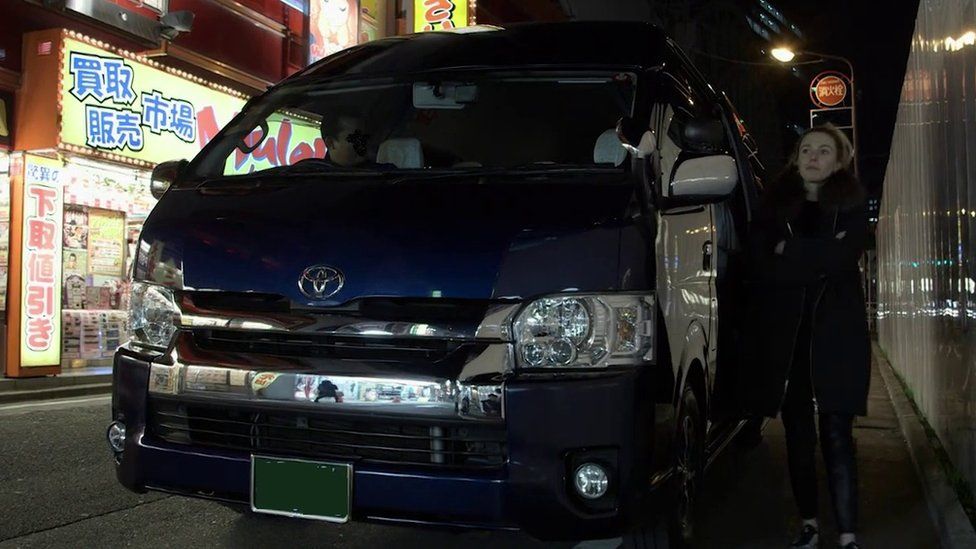 "We set out to try and understand why it took a privileged country, like Japan, so long to come to this conclusion."
"Also to see if the change in their law had made any real difference on the ground," she explains.
Japan has faced global criticism for its attitudes to child abuse in the past.
Sexualised images of young girls are widespread, men can pay to meet schoolgirls on public streets and comic books feature child rape.
Stacey was stopped while filming on JK Alley in Tokyo - JK being short for "joshi kosei" (high school girls) - where men can rent teenagers to spend time with them.
She was initially confronted by two men who demanded "no movies" before the police arrived.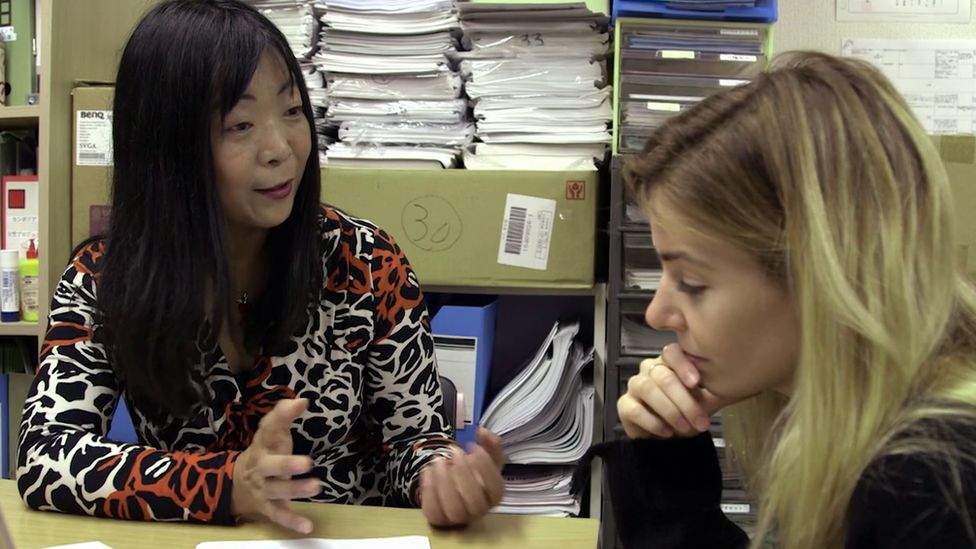 Speaking to the camera after being held, she claims: "So I've just been kept by the police for the past two hours, they held us against our will, they would not let us go.
Following the law change, the documentary examines what Japan is doing to stop normalising the sexualisation of children.
Stacey meets volunteers from a charity trying to help vulnerable girls, as well as the Head of the Juvenile Section at the National Police to find what they are doing to protect young girls.
Speaking about the type of men who meet up with teenagers in Tokyo she says: "Those grown men intimidated me, I'm nearly 30 years old, a strong woman."
"So if they do have a relationship with these girls... They'd be very easy to manipulate.
"If they asked them to do something they didn't want to do, I don't know how confident they'd feel to say no."
Stacey Dooley investigates: Young Sex For Sale In Japan is available from Tuesday 28 February on BBC Three.
Find us on Instagram at BBCNewsbeat and follow us on Snapchat, search for bbc_newsbeat