Grammys 2017: The rise of Chance the Rapper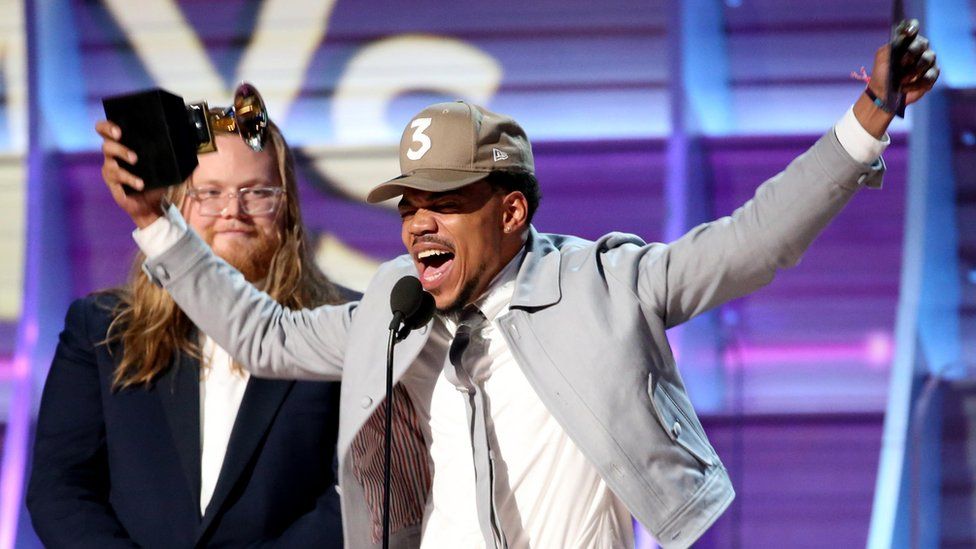 Chance the Rapper's Coloring Book has become the first streaming-only album to win a Grammy.
It made music history at the ceremony in Los Angeles, winning best rap album.
The unsigned 23-year-old, whose real name is Chancelor Bennett, also won best new artist and best rap performance for No Problem.
"This is for every indie artist, everybody who has been doing this mixtape stuff for a long time," he said.
Warning: Third party content may contain ads
It's a huge rise for the artist, who's gone from releasing his first mixtape to Grammy-winner in five years.
"I didn't think I was going to get this one so I don't have cool stuff to say," he said after picking up best rap album.
Chance the Rapper's following, from both fans and labels, has been growing since the release of his first mixtape, 10 Day, in 2012.
Warning: Third party content may contain ads
Although Coloring Book had the buzz of a major label style release, it appeared exclusively on Apple Music after only a week's notice.
Chance has turned down several contract offers and is still unsigned.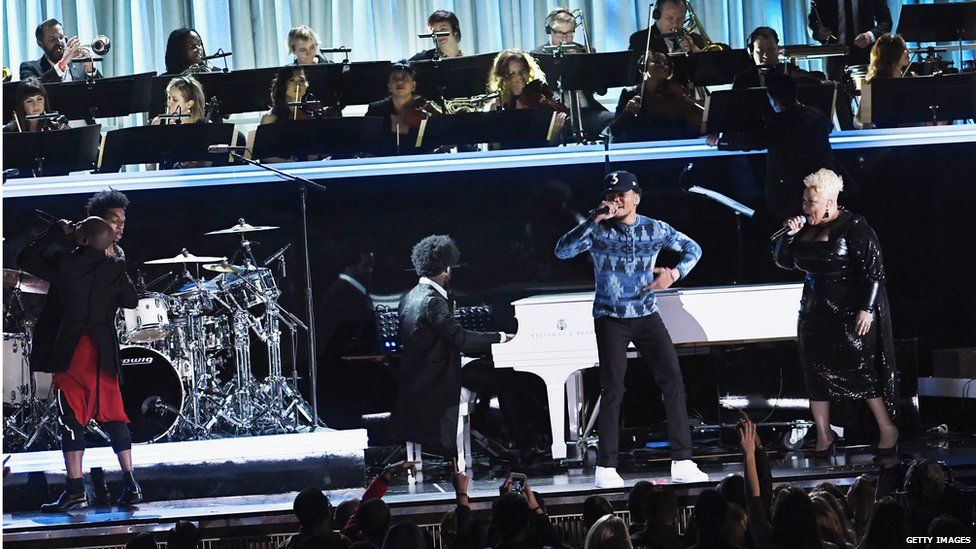 The Chicago-born rapper has never sold a single album, opting instead to make money through touring, carefully selected advert appearances and merchandise.
Chance often refers to his plans to stay independent in his music.
The hook on No Problem, which was up for best rap performance, takes a shot at labels that "try to stop me" and on Blessings he says; "I don't make songs for free, I make 'em for freedom".
Coloring Book references "Aunt Beyonce" and features appearances from his "big brother" Kanye West, Lil Wayne, Justin Beiber and 2 Chainz.
It also showcases a string of up and coming Chicago-based musicians.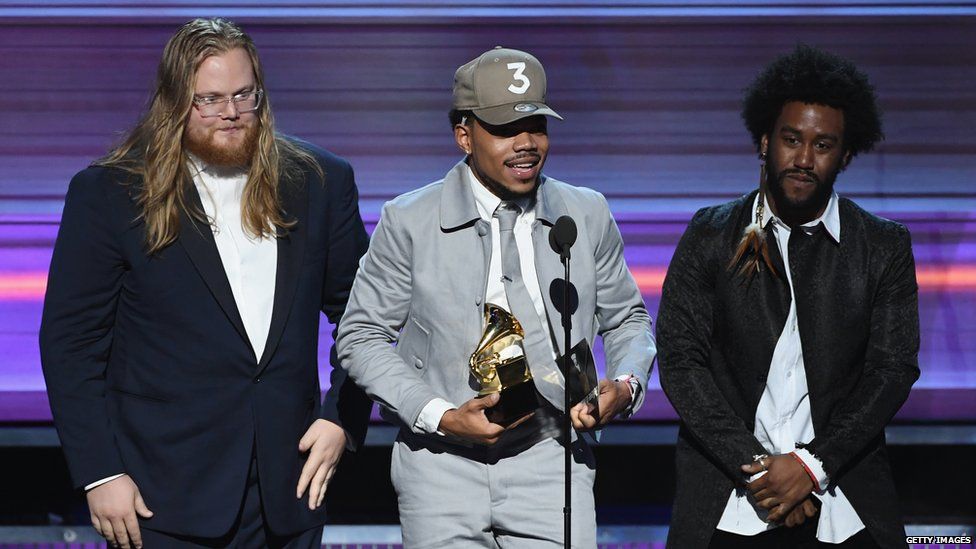 During his acceptance speech for best new artist he said: "I want to thank God for putting Pete [musician and member of Chance's music collective The Social Experiment Peter Cottontale] and Pat [Corcoran, his manager] in my life. They've have carried me from 2012.
"I know I talk about my independence a lot. I know people think being independent means you do it by yourself.
"But independence means freedom, I do it with these folks right here."
This sense of inclusion, combined with a social media presence which floats between "daddy days" with his daughter Kinsley and a transparent view of life as an independent artist, has helped fans maintain a sense that they're backing an underdog.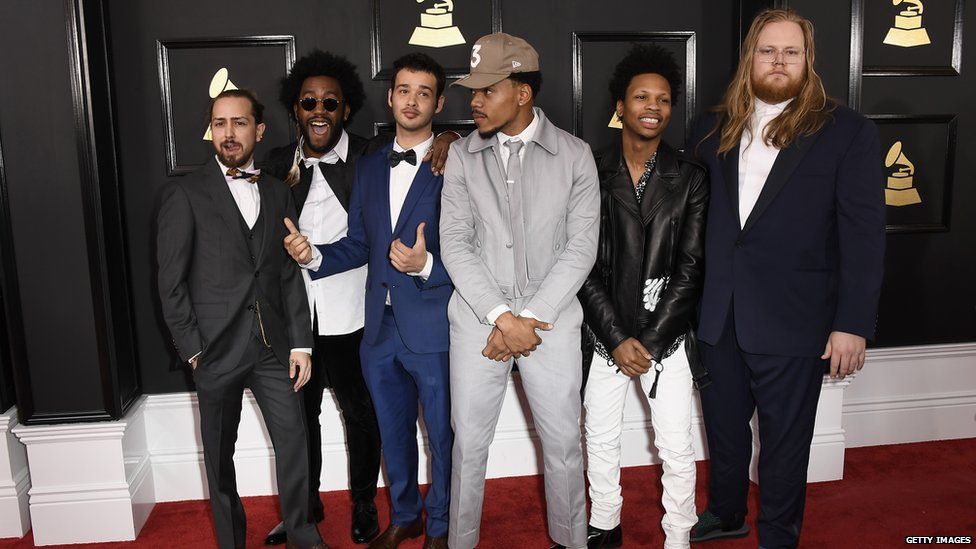 Chance's approach has allowed him to keep an air of relatability and borderline vulnerability, concepts which have are all to easily lost by some of his peers through another picture of a private jet on Instagram. And he's made the most of it.
In May 2016 he showed an awareness of having the attention of the industry by tweeting a link to a petition asking Grammy judges to allow free music to be eligible for nomination.
Once they agreed, he followed it up with an advert in Billboard magazine in an effort to appeal to Grammy judges.
Chance was the first unsigned artist to perform on the popular US sketch show Saturday Night Live and recently became the first artist to release a music video through Facebook Live with the launch of Same Drugs.
Find us on Instagram at BBCNewsbeat and follow us on Snapchat, search for bbc_newsbeat