David Beckham's 'leaked emails' give 'deliberately inaccurate picture'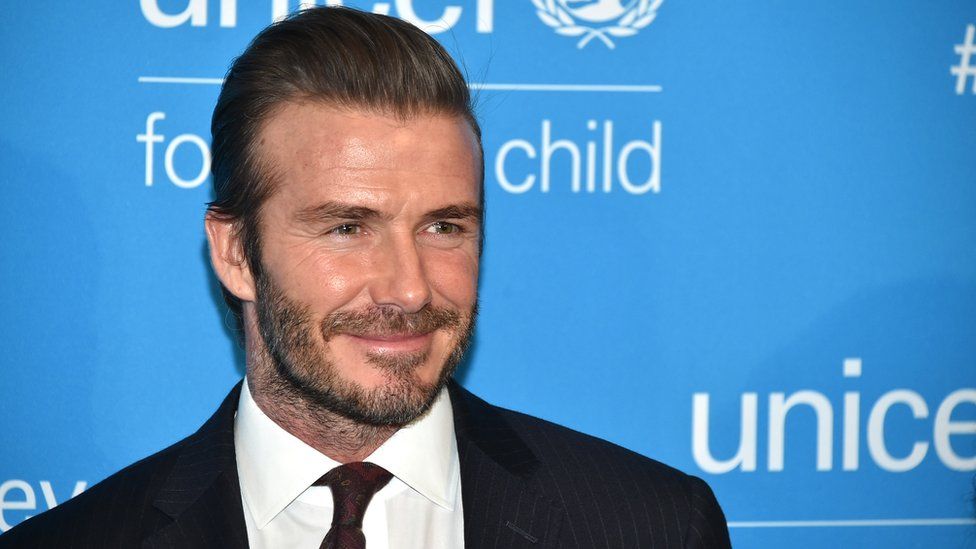 Questions over David Beckham's motivation for doing charity work have arisen after emails giving a "deliberately inaccurate picture" were allegedly leaked.
"This story is based on outdated material taken out of context," a spokesman for David Beckham told Newsbeat.
The statement claims alleged emails were "hacked", "doctored" and "private" from a third party server.
His work with humanitarian charity Unicef was allegedly raised in emails.
Unicef said in a statement they have "become aware" of media reports relating to alleged private correspondence involving its ambassador.
It said it is "extremely proud" of its work with David Beckham who has personally donated "significant" sums to the humanitarian charity.
The 41-year-old former footballer has been a goodwill ambassador for Unicef since 2005.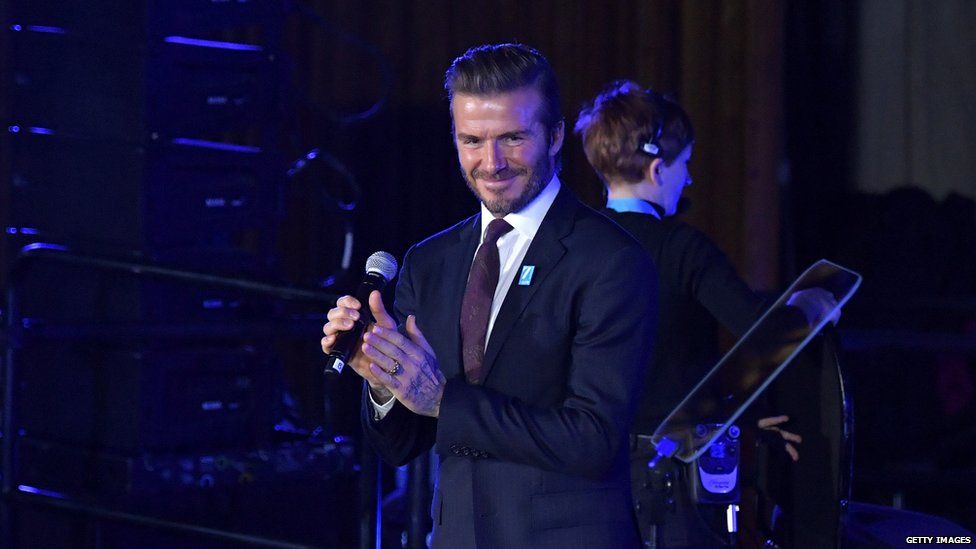 The charity said it has not seen the reported private emails so they cannot comment on them.
"Unicef works closely with high profile personalities in good faith to fundraise, advocate and make long-term change for children in danger around the world," it said.
"Our Ambassadors support Unicef in a voluntary capacity, receiving no fee for their time and commitment.
"They contribute greatly to Unicef's work for children."
A spokesman for David Beckham said: "David and Unicef are rightly proud of what they have and will continue to achieve together and are happy to let the facts speak for themselves."
The statement said both Beckham and Unicef have had a "powerful partnership in support of children for over 15 years".
Find us on Instagram at BBCNewsbeat and follow us on Snapchat, search for bbc_newsbeat