Drake offers free gig after Travis Scott fell into a hole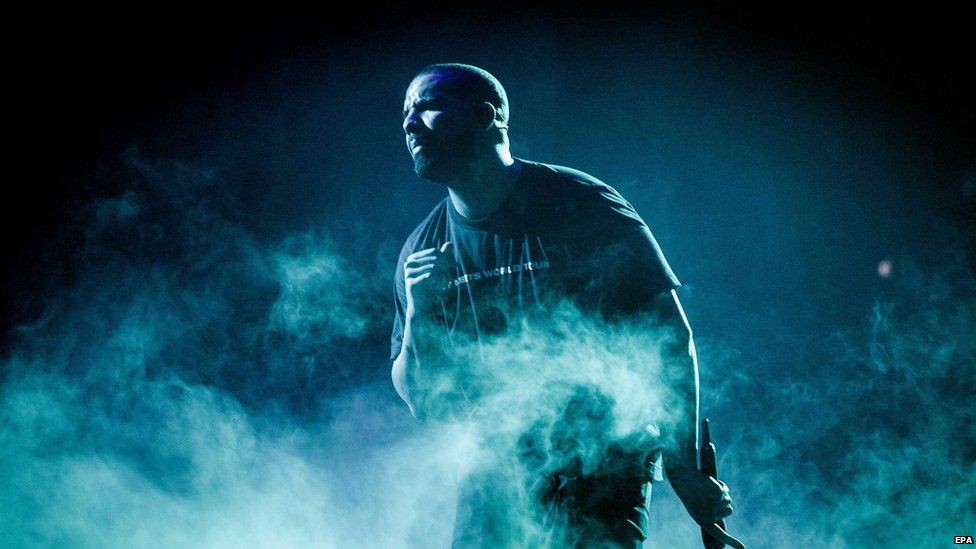 Drake is promising to refund 20,000 fans after Travis Scott fell into a hole on stage at his gig at the O2 in London.
The 24-year-old was joining the Canadian as a special guest on his Boy Meets World tour.
He was performing Goosebumps when he tripped into the cavity in the middle of the stage, damaging part of the set.
He disappeared for a few seconds before Drake helped him back out.
Travis didn't seem hurt but apparently it meant a huge globe was broken and couldn't come out on stage.
This Instagram picture shows how the globe should have looked...
Drake then told fans he was doing this "for free tonight" and he'd "deal with it later".
"You can pay for it later," he said.
He repeated the offer at the end of the gig saying: "London England, I love you, I hope you enjoyed your free show".
There's no word from his people yet though, so it's not clear if fans at the O2 arena will actually be getting a refund.
He could definitely afford it though. Forbes magazine estimates he's worth £47m.
Travis later tweeted the gig was fun and "London is wild".
Earlier this month, Drake has postponed the opening UK dates of the tour.
Three dates - two in Glasgow and one in London - were rescheduled from the end of January to March because of "unforeseen production setbacks".
Find us on Instagram at BBCNewsbeat and follow us on Snapchat, search for bbc_newsbeat