Touring Tokyo with Metal Gear creator Hideo Kojima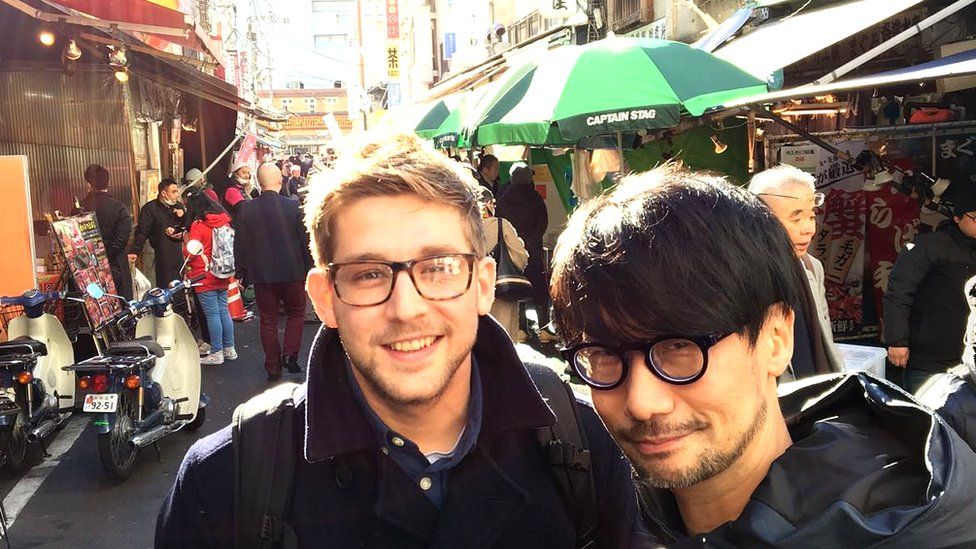 I first became aware of Hideo Kojima in 1998 when I was 11.
I was gripped by his game Metal Gear Solid, spending hours trying to sneak around an Alaskan nuclear base.
Many details of its complex plot have left me but the emotions it evoked have stayed, as did the name of its creator.
Eighteen years later I'm exchanging gifts with this icon of gaming in the reception of his new Tokyo studio. It feels surreal.
Kojima tweeted a picture of Newsbeat's present - a Lego London bus.
It's been a tricky year for one of the most famous names in gaming and he's clearly keen to move on from his difficult split with former employers Konami.
"I'm not so young any more," he tells us, sitting in the boardroom of his new office.
"I really want to take this opportunity to make what I want to make, that's really the driving force and my passion for making games now."
To reach that room you walk through a fluorescent-white entrance tunnel.
It's like stepping into a sci-fi film.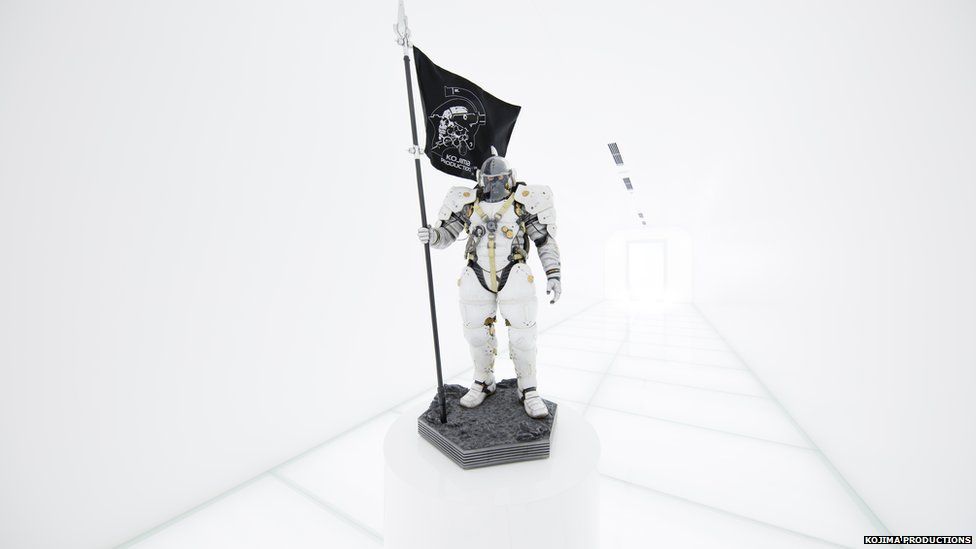 Kojima and his staff are really proud of their creation, designed to help people forget about the outside world before starting their day.
Whether it works I can't really say, but it certainly looks impressive.
I spend nearly two days in his company, visiting the birthplace of Kojima Productions, an exhibition of Sony technology and Tokyo's famous fish market.
What strikes me most is his focus and enthusiasm.
Ask him about movies and music and his face lights-up. He energetically explains to me why he likes La-La Land and the new album from The XX.
He is constantly on the look-out for ideas and inspiration.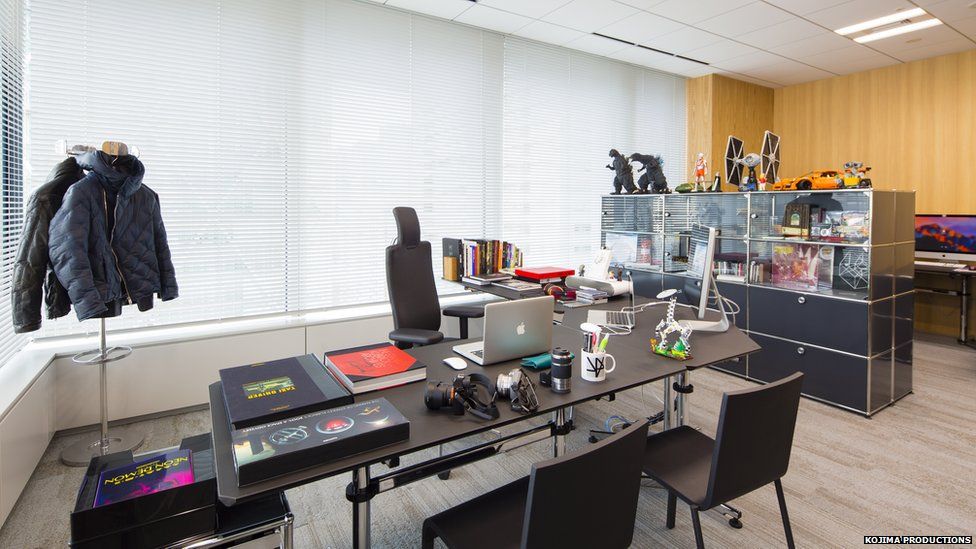 As we walk around the fish market's many stalls, crammed full of every manner of underwater life, his camera is never far away in case he needed to remember something later.
During our interview, he says he only stops thinking about new ideas when he sleeps.
Fifty-three years old and the owner of nearly every major lifetime achievement award in gaming, he could easily have retired years ago.
But he has no plans to slow down. Instead the father of the stealth genre wants to change the industry, again.
This time his idea is to bring movies, music and gaming into one place.
An interactive movie? A game with movies, novels and albums hidden within?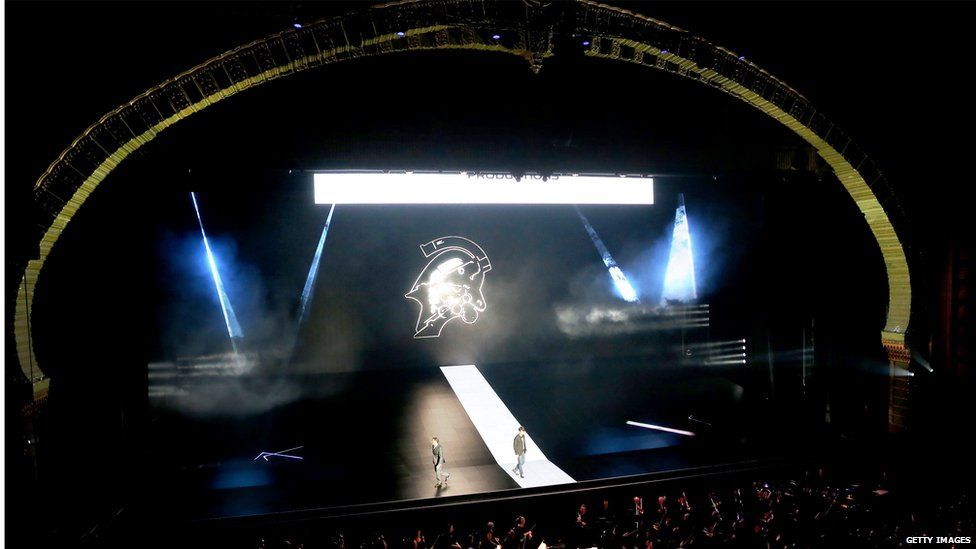 He's working on the details now but he's convinced this is the direction the industry must go.
Of course there was no way I couldn't ask about some of the controversies of his past - even if he does have his sights firmly set on the future.
His portrayal of women has been criticised by some.
He tells me he expected that criticism.
"It's something I could count on and I'm going to have a different approach for the next game.
"The one thing I really want to avoid, like you see in some games; characters with big breasts but no back story.
"If I make characters that at first glance might look like this then they'll have a deep background story to give a specific reason why."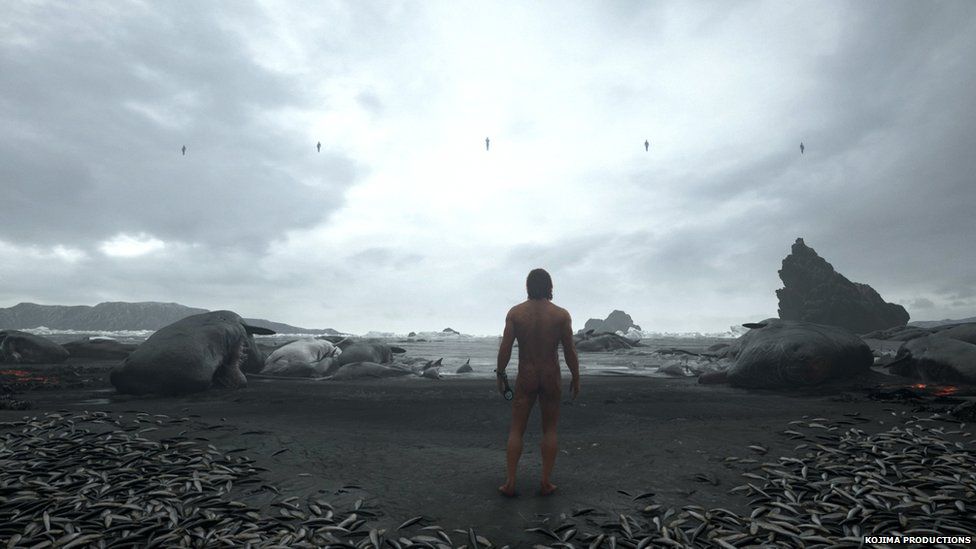 Before the new office with the impressive entrance hall there was a pokey room in a shared space with a nearby cafe as a meeting room.
It was here that he developed the idea for his super-secret next project, Death Stranding.
The contrast between the game's post-apocalyptic trailer and a tiny space with four black chairs is amazing.
Despite the lack of specifics on Death Stranding we can read a lot into what he said about the Playstation exclusive.
"We want this game to be something that people can get into easily," he explained.
"After they play for an hour or two they'll start to notice something a little different.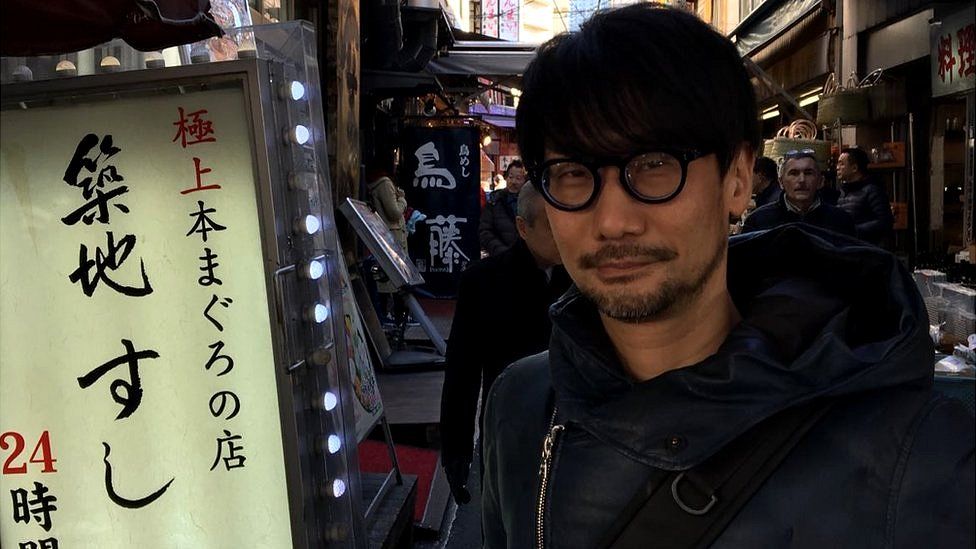 "It's something they haven't played before; we want to give them something totally different."
He's very comfortable with the possibility that some fans will not like his new approach.
"Whenever I create something new, some people like it and some people don't.
"For example when I first created a stealth game some people really didn't like it.
"I want to create an experience that has same effect on people again."
What that experience will be though I can't say. Sorry - your guess right now is as good as mine.
Find us on Instagram at BBCNewsbeat and follow us on Snapchat, search for bbc_newsbeat