Why so many people are crowd-funding Hidden Figures screenings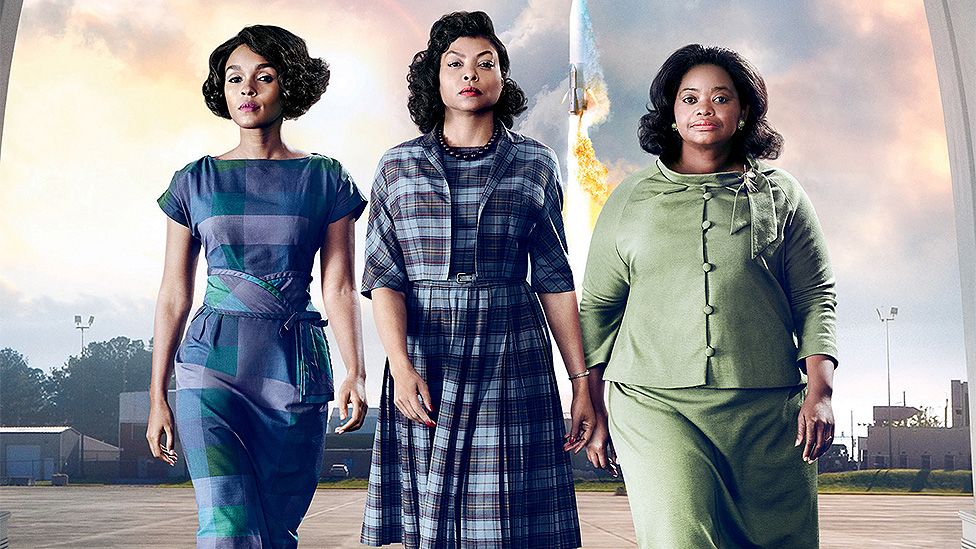 A Go Fund Me campaign to send 100 people to see Hidden Figures in Washington has hit its target in just 19 hours.
Deborah Bey set up the crowd funding page on 17 January hoping to raise $3,000 (£2,450) on behalf of the organisation, Hear Me Code.
She wanted to pay for young people who couldn't afford to see the movie.
Hidden Figures, starring Octavia Spencer, is about three black women who worked for Nasa.
Deborah's is not the first campaign to send people to see the film.
Taylor Richardson from Jacksonville launched her Go Fund Me page to send 100 people to see the film, about the untold story of America's space race, on 31 December.
She had hoped for funds of $2,600 (£2,100) but has raised nearly $14,000 (£11,400) and counting, with donations still pouring in to her page.
"As a girl of colour, it's important that girls not only look at the stars but take the steps to reach for them," writes Taylor.
"Many years ago a group of black women marched into a room as programmers and changed the game not only of space exploration but broke gender barriers as well."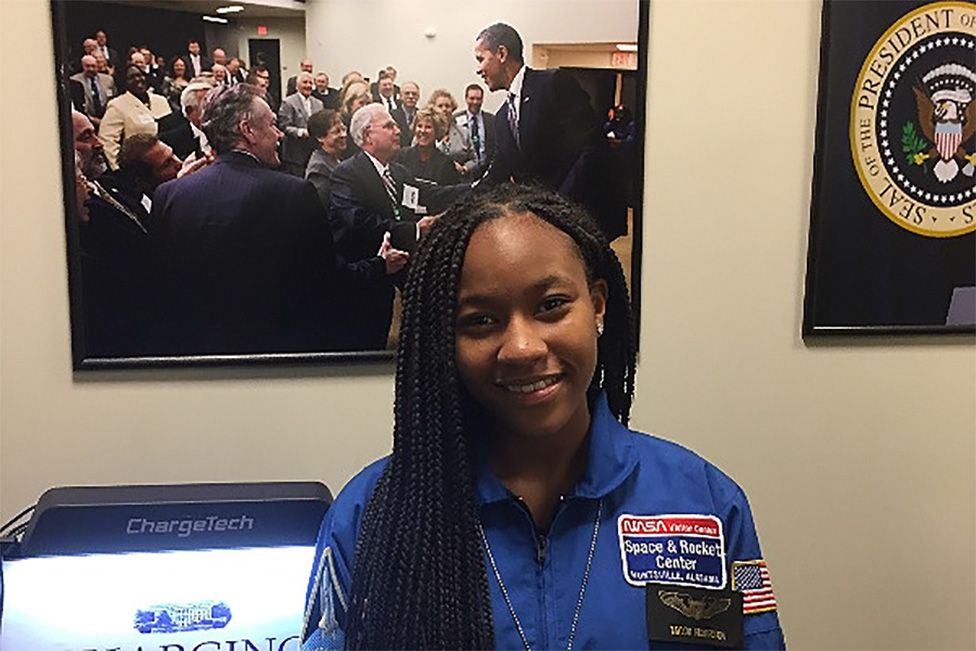 There is now a lack of black women working in the field, and she hopes Hidden Figures can inspire a change.
"In 2017, we have to work on how to change that," adds Taylor on her Go Fund Me page.
"I believe seeing this movie will give us girls the inspiration we need to say I can be can be a mathematician, an engineer or better yet an astronaut."
There have been campaigns like Taylor's all over America.
Fonz Newsuan hit his goal of raising $2,000 (£1,600) to pay for a viewing in Coatesville in three days.
Teacher Kisha Shauntae smashed her target of $350 (£285) to take her students to see the movie in Detroit, raising more than $1,400 (£1,140).
Hidden Figures is the story of Katherine G Johnson, Dorothy Vaughn and Mary Jackson, three African-American women who went largely un-credited for their roles in putting the first American in space.
They worked at Nasa on Project Mercury, helping make astronaut John Glenn the first person to ever orbit the earth in 1962.
These women, and the Hidden Figures movie, are seen as hugely inspirational for young people for breaking boundaries with their work in a white, heterosexual male-dominated world.
(Warning: Third party videos may contain adverts)
And it's not just educators who are working to send young people to see the film; one of the stars of Hidden Figures paid for a cinema screening herself.
Octavia Spencer, who plays Nasa mathematician Dorothy Vaughn in the movie, paid for a viewing in Baldwin Hills.
She offered seats to families in need, announcing her charitable act on Instagram.
Hidden Figures also stars Taraji P Henson and Janelle Monae and opens in UK cinemas on 17 February.
It has already been released in the US and currently boasts a 92% average score on Rotten Tomatoes.
Find us on Instagram at BBCNewsbeat and follow us on Snapchat, search for bbc_newsbeat