Women display clothes they were groped in after sexual assaults in India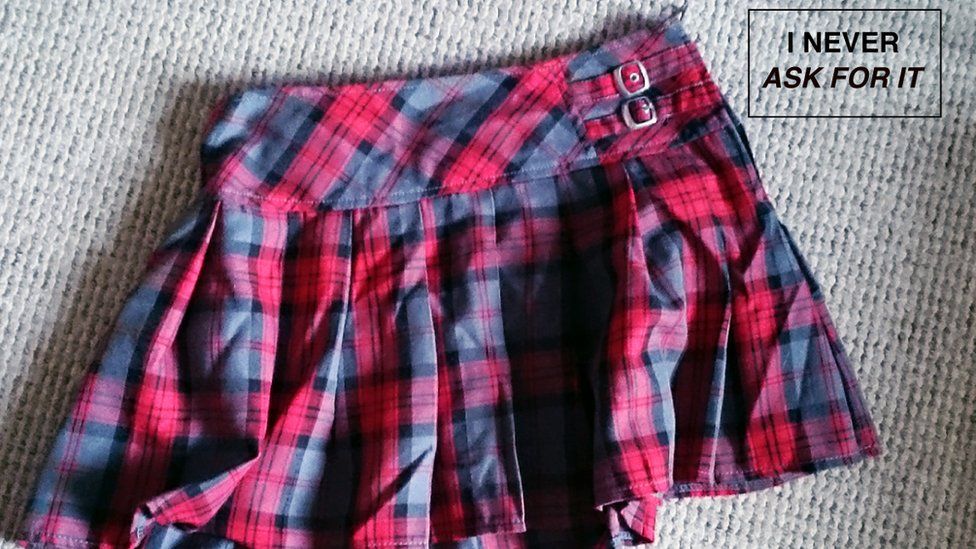 Women in India and other countries are being urged to photograph the clothes they were harassed or assaulted in.
The campaign is being run by Blank Noise, a charity which was set up in 2003 to fight the issue of female molestation around the world.
Organiser Jasmeen Patheja says she wants 10,000 photos of dresses and other clothing to display for a project called "I Never Ask For It".
It follows reports of widespread sexual assaults in Bangalore at New Year.
At least six people were detained after several video clips were shared online showing women being attacked by men.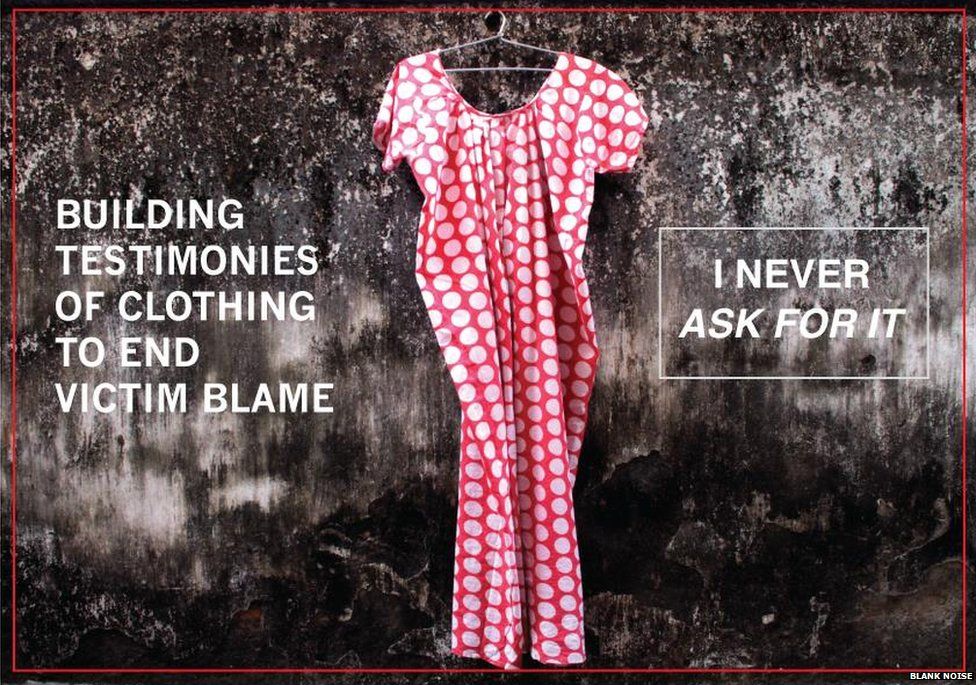 Several women described being surrounded by mobs of men before being assaulted.
After the assaults #NotAllMen trended and there was criticism of an Indian minister after he said groping at New Year was caused by women dressing "like Westerners".
The first story in the campaign is from an Indian woman called Aishwarya, who says a cab driver told her the clothes she was wearing weren't appropriate.
She says after arguing back she was surrounded by men telling her she didn't belong.
But she says things got worse when she had a rant about it on Facebook.
"Thousands of men and women online took it upon themselves to tell me that I was a whore, a slut and not representative of the Indian culture.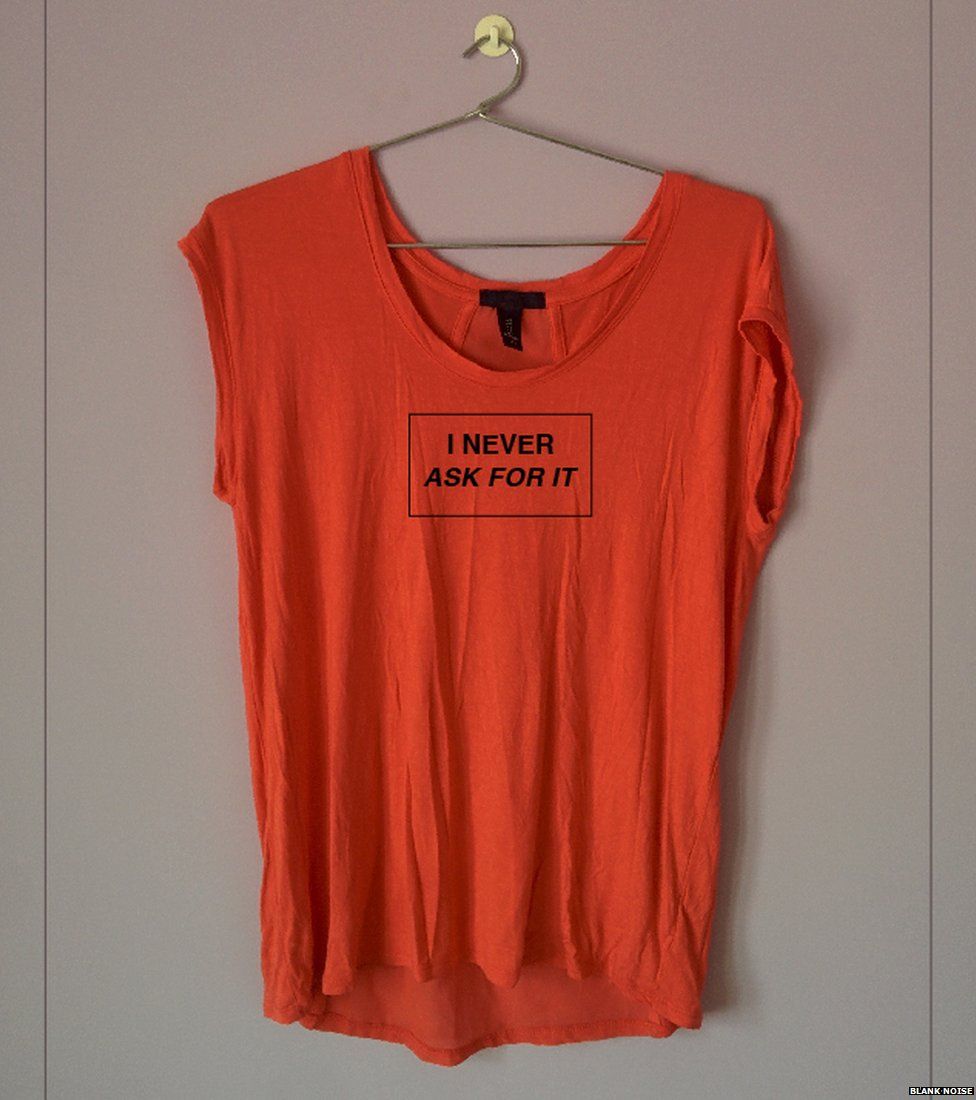 "Soon I was getting rape and death threats. All anonymous. All incredibly scary.
"I spent the week holed up in my bathroom crying and worrying that some man would recognise me and would rape me."
Another story is from a woman called Berlyn, who is from Cameroon.
She says one man told her that women were harassed because of the clothes they wore.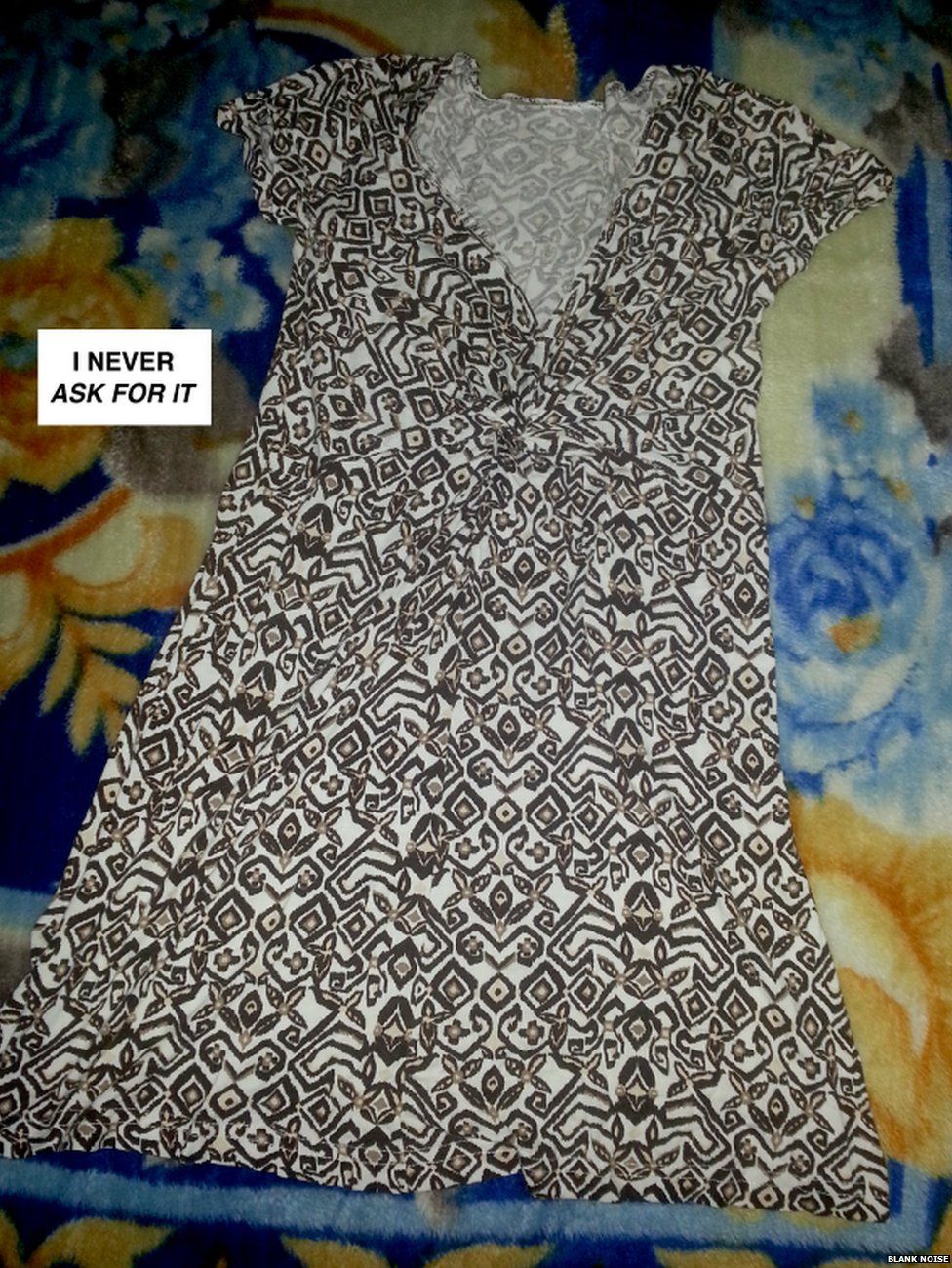 "The guy told me men are moved by sight," she wrote.
"He didn't end there but turned to me and said the dress I was wearing is tempting and could make a man sexually harass or abuse me and insinuated it will not be the man's fault because it is because of the way I dressed.
"He also talked of how my breasts looked in the dress which was tempting because God make a woman's body to be naturally tempting to men.
"His statement made me very uncomfortable as there were also others there listening."
I Never Ask For It, the latest campaign from Blank Noise, follows Meet To Sleep, where Indian women were encouraged to sleep in parks like men, and Talk To Me, where female volunteers talked with each other in a street called "rapist's lane".
Find us on Instagram at BBCNewsbeat and follow us on Snapchat, search for bbc_newsbeat