Nottingham Panthers player wins championship and has baby in one weekend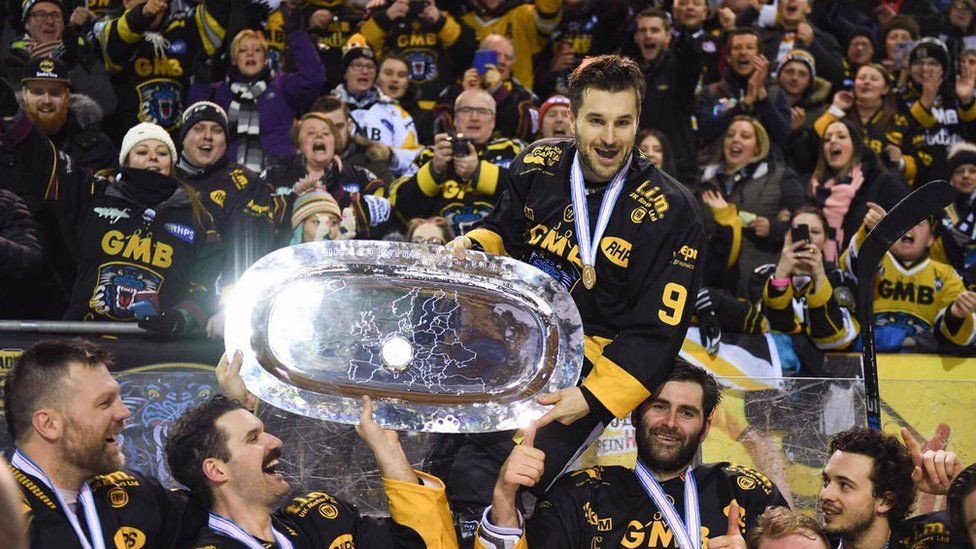 It's been a busy weekend for the Nottingham Panthers, as they became the first British side to win a European ice hockey championship.
But it was particularly hectic for Panther's forward player Alex Nikiforuk.
His journey to Italy for the championships got a little complicated when his pregnant wife called to say she was in labour.
In just 48 hours, he welcomed two unexpected arrivals.
On Thursday he'd travelled to Italy with his team to compete in the Continental Cup final, where they were seen as the underdogs.
"For a tournament like this I don't think anybody gave us a fighting chance," he tells Newsbeat.
"It like the Europa League of [ice] hockey and we're the first British team to win it - not many British teams have even been in the final."
The Nottingham Panthers went up against three teams in the finals, beating Italy's Ritten to become the champions.
But before that, Alex's first son Knox John Nikiforuk was born.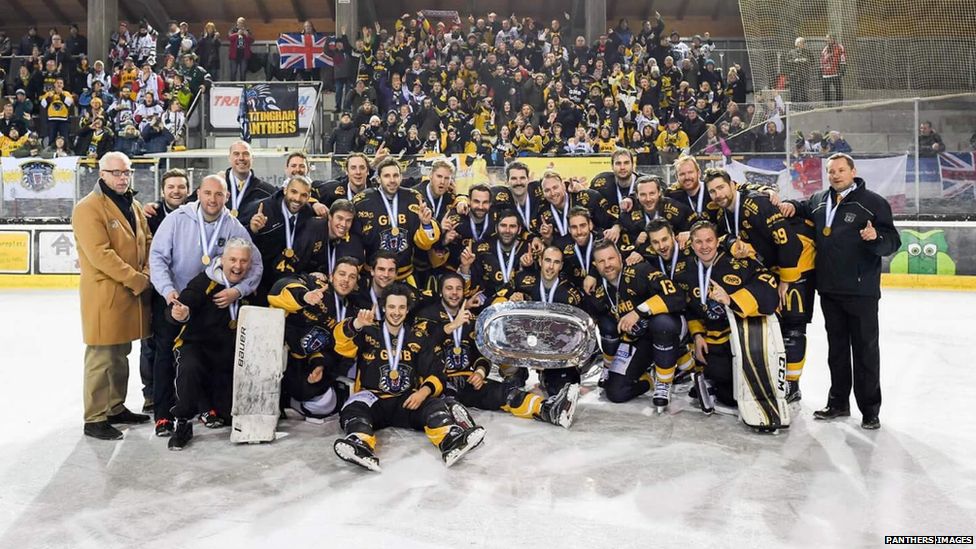 "I woke up to a call at 3am from my pregnant wife saying that she'd gone into labour," he says.
"I watched the whole thing from FaceTime video on a train going through the Austrian mountains because I couldn't get home on time.
"I made it back home on Friday after flying from Innsbruck to Gatwick and I spent all day on Saturday at the hospital."
We picked up a enormous silver dish, the size of a small kitchen table
Not one to abandon his team, that evening Alex caught up with his them to see how the Panthers were getting on.
"My team was still going strong having won two out of three games, so I spoke to my coach about coming back for the final on Sunday.
"At 3.30am on Sunday I got in a car and went from Birmingham to Innsbruk.
"I got picked up in Innsbruk by a nice Italian man named Claus and I got back here a few hours before game time.
"The rest is history - we won a championship," he tells Newsbeat via Skype.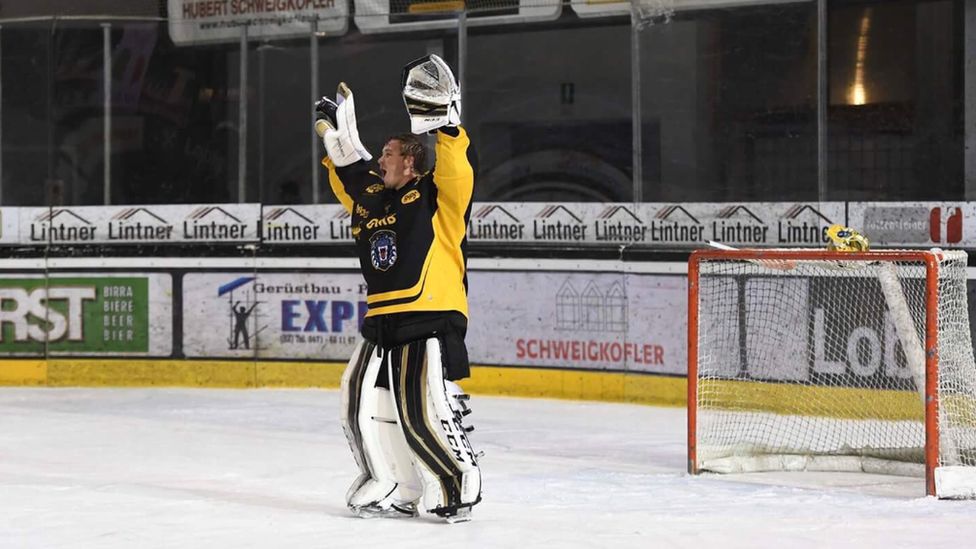 If this is the first time you're hearing about the Continental Cup you might be wondering what prize the winning team take home.
Much like Wimbledon, the new champs get a huge trophy on their way out.
"We picked up a enormous silver dish, the size of a small kitchen table."
Find us on Instagram at BBCNewsbeat and follow us on Snapchat, search for bbc_newsbeat