A fox found frozen in ice in Germany is put on display outside a hotel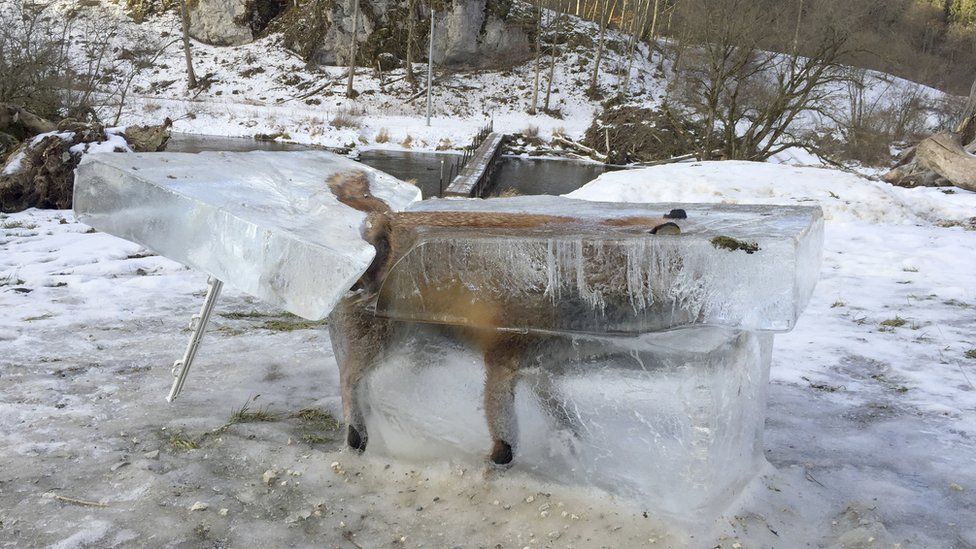 A hunter who found a dead fox encased in ice in Germany has put it on show in front of his family's hotel.
Franz Stehle told news agency Deutsche Presse-Agentur that he found the block containing the animal while out next to the Danube river in the southwest of the country on 2 January.
The hunter says he thinks the fox drowned and was then frozen solid.
Europe's been experiencing extreme weather conditions.
Franz says it's not unusual for animals to break through the frozen surface of the river in winter and says it's a warning to other people not to walk on the ice at this time of year.
He says he's seen a frozen deer and a wild boar before finding the fox.
Visitors to Fridingen in Baden-Wurttemberg can see the fox for themselves, until the ice melts.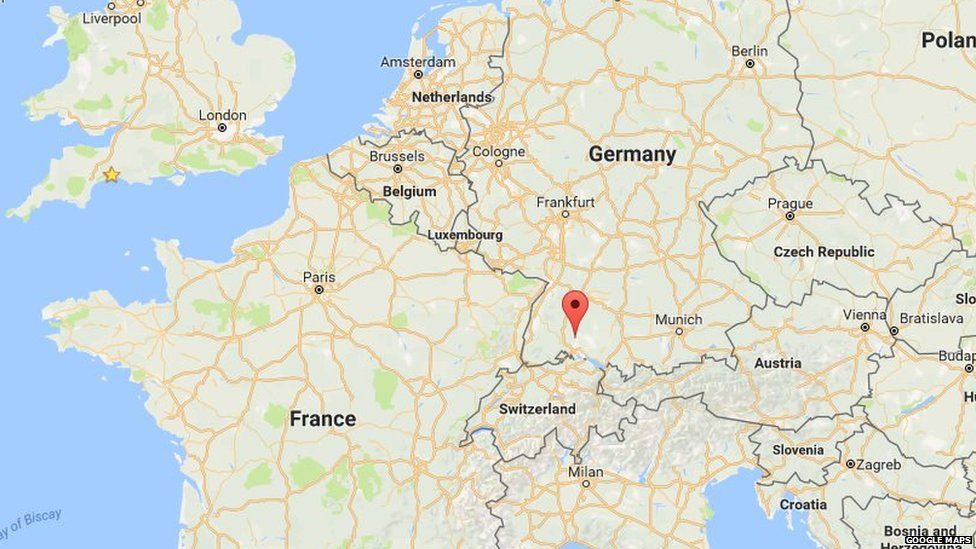 An icy storm has hit parts of western Europe causing power cuts in some homes and disrupting rail services.
Southern Germany has also been affected by Storm Egon where three drivers died in crashes.
A woman also died in France after a tree fell on top of her.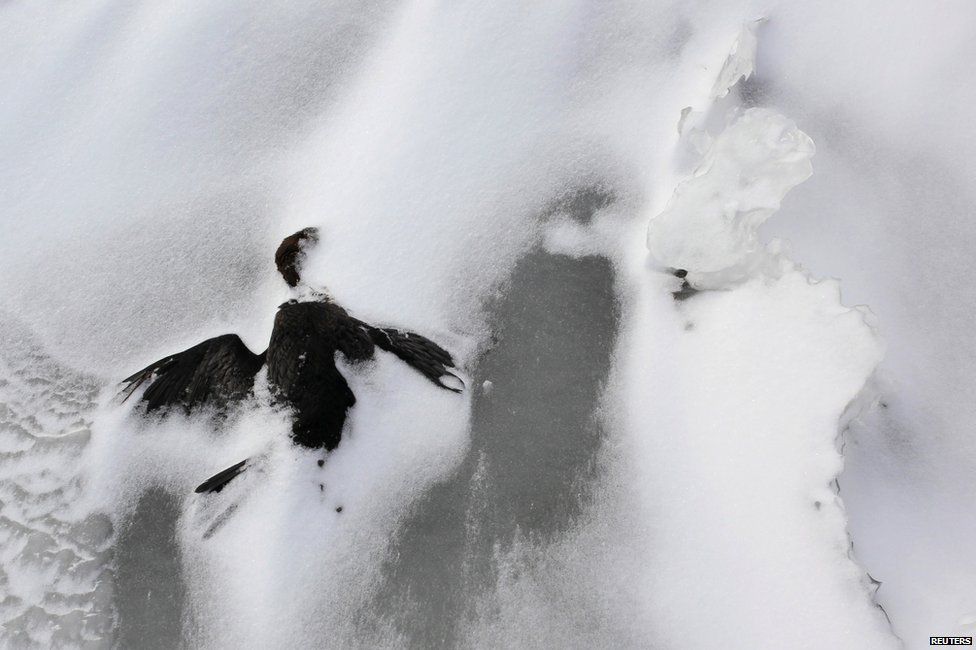 Meanwhile, the World Meteorological Organisation says a movement of cold Siberian air into south eastern Europe has driven temperatures in Greece, Italy, Turkey and Romania 5-10C lower than normal.
It says that similar cold outbreaks happen about once every 35 years on average.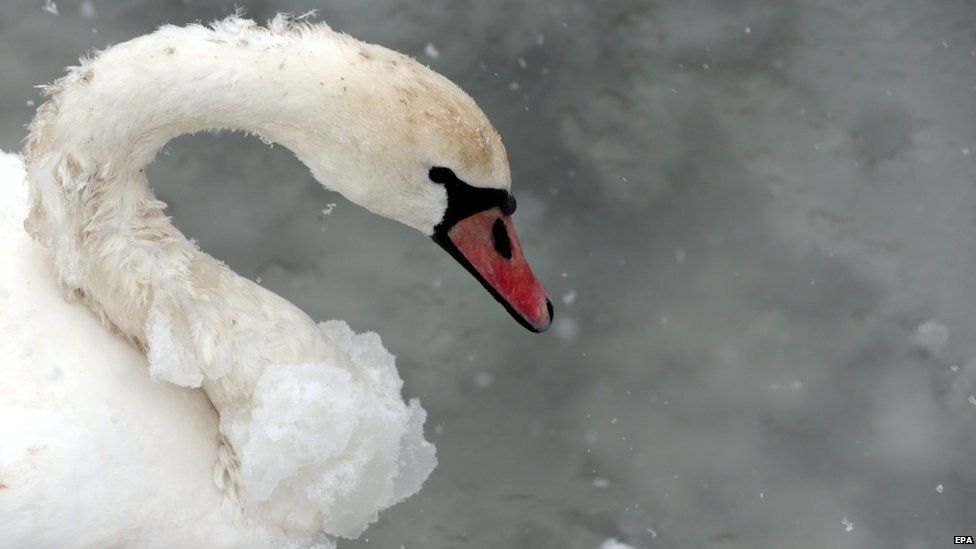 And UN refugee agency UNHCR says refugees and migrants are dying in Europe's cold snap and that governments must do more to help them rather than pushing them back from borders.
Find us on Instagram at BBCNewsbeat and follow us on Snapchat, search for bbc_newsbeat