PewDiePie accused of racial slur in YouTube video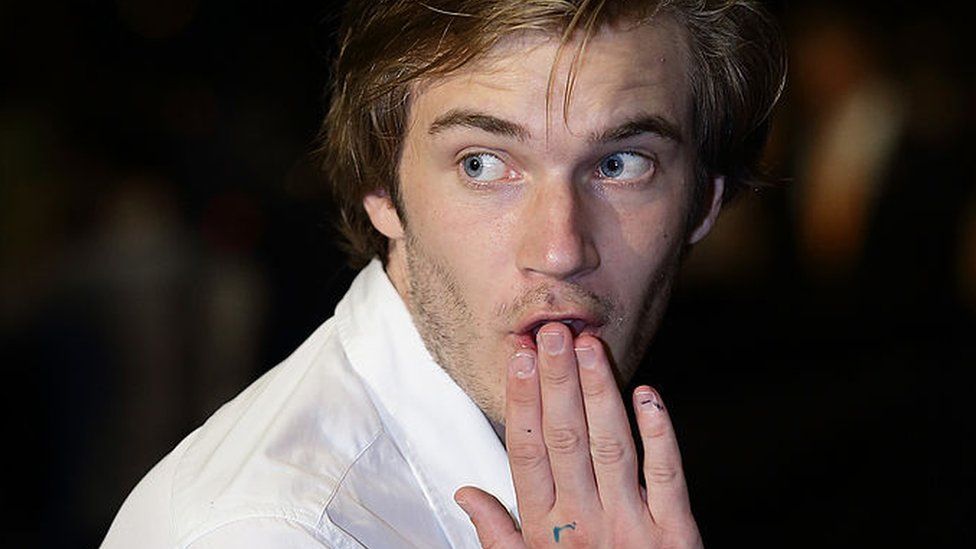 PewDiePie has been accused of using a racial slur in his latest YouTube video.
He appears to use the offensive word while filming his reaction to being named the 18th most handsome man of 2016.
Around two minutes in he's heard shouting "eighteen! eighteen! eighteen".
However, a sharp edit makes what he says very unclear.
With more than 51 million subscribers PewDiePie is the video sharing website's most popular content maker.
His latest video has been viewed more than two million times and it's led fans to debate whether or not the edit was to hide the word he used.
In response PewDiePie retweeted a hashtag also containing the n-word.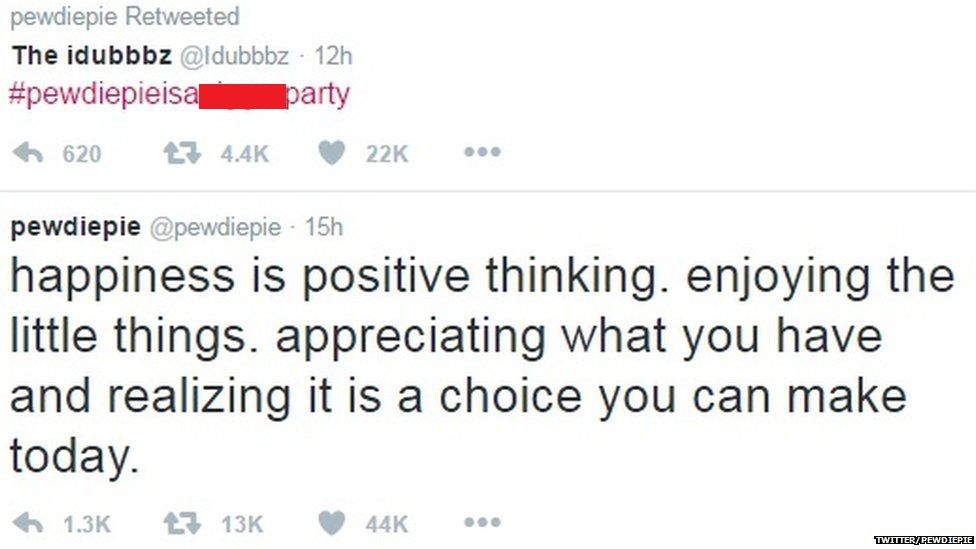 But the 27-year-old hasn't directly denied or commented on the original video.
Some fans are angry - others are defending him.
PewDiePie's real name is Felix Kjellberg.
The Swedish star first made his name reviewing games on YouTube.
His energetic and goofy videos have made him an internationally known celebrity.
According to the annual rich-list compiled by Forbes the 27-year-old earned £12m in 2016.
He's also released a book, This Book Loves You, which sold over 112,000 copies according to Nielsen Bookscan.
PewDiePie is no stranger to controversy.
He's previously needed to disable the comments section under his videos to prevent abuse.
He was also temporarily suspended from Twitter over another apparently racist joke.
He was removed from the site after he told followers that he and fellow YouTube star Jack Septic Eye had joined so-called Islamic State.
His account is no longer verified on Twitter and he claims that he chose to un-verify himself in a post on YouTube.
He's added a globe emoji at the end of his Twitter name, where a verified account would have the tick, to show that he's a "person of public interest".
"I invite you to join and be 'globified' as I call it," he says in a YouTube video about the suspension. "It's way cooler."
Find us on Instagram at BBCNewsbeat and follow us on Snapchat, search for bbc_newsbeat