Tom Hardy on Taboo: It's not a period drama until someone gets naked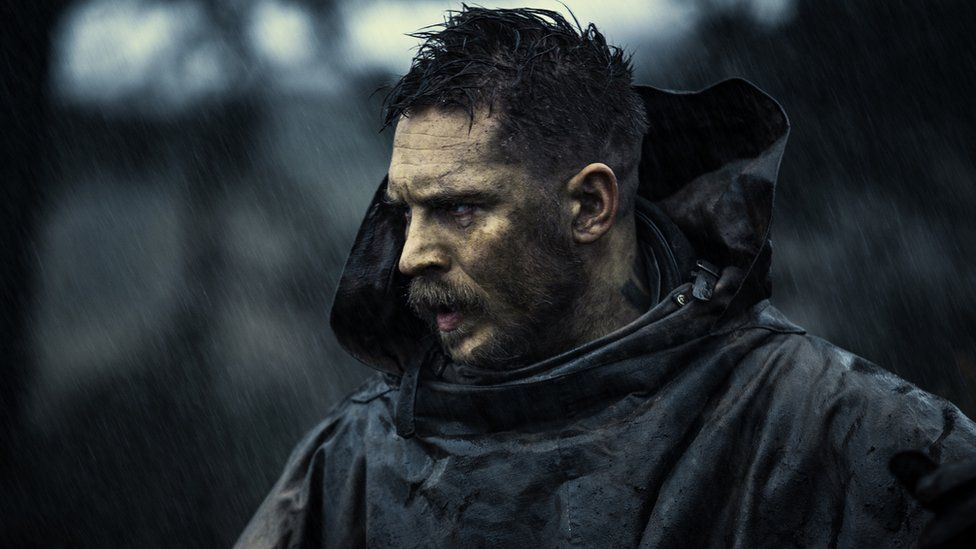 Never one to shy away from a role, Tom Hardy says he wanted to be completely naked in some of the scenes for his new TV show, Taboo.
Hype for the dark drama began when the actor was pictured filming in water in just a loin cloth.
"You're lucky there was a loin cloth because I didn't want one," says Tom.
"It's not a period drama until someone gets naked and covers themselves in blood. At least you're showing willing."
"I was in Tilbury, in the moat, in the docks, with nothing on. We were trying to eke out drama from any opportunity and none of that makes the cut."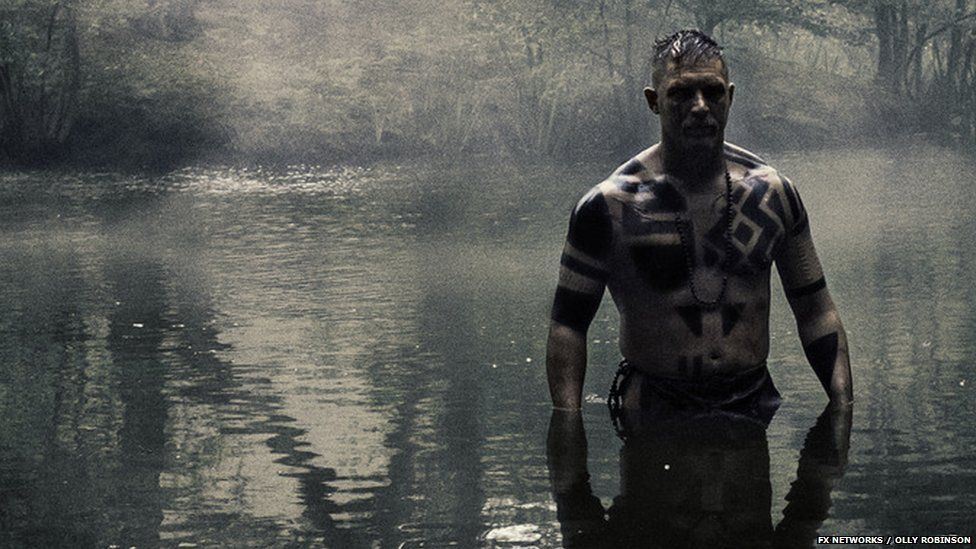 Let's not let the loin cloth chat detract from Taboo as a whole.
Set in 1814, Tom Hardy stars as anti-hero James Delaney, a man who returns to the UK after a period in Africa to inherit what is left of his father's shipping empire.
You could think of it as the anti-Poldark with Hardy's brooding and menacing character in the lead role.
"It's January. You're coming out of the darkness of the Christmas period, it's freezing and no-one has any money," says Tom. "Hopefully Taboo should deliver on a lot of levels.
"It's got heart, a lot of attention to detail. It opens like a jewellery box and it's got that Gothic horror feel to it. I hope you enjoy it."
Video may contain third party adverts.
Tom has established himself as one of the UK's leading men in Hollywood - appearing in the Dark Knight Rises and Mad Max: Fury Road but he says British television is still important for him.
"You get more bang for your buck with TV.
"The standard is so high. A good TV series is like reading a good book. You can actually watch the characters unfold and immerse in another world in the comfort of your own home."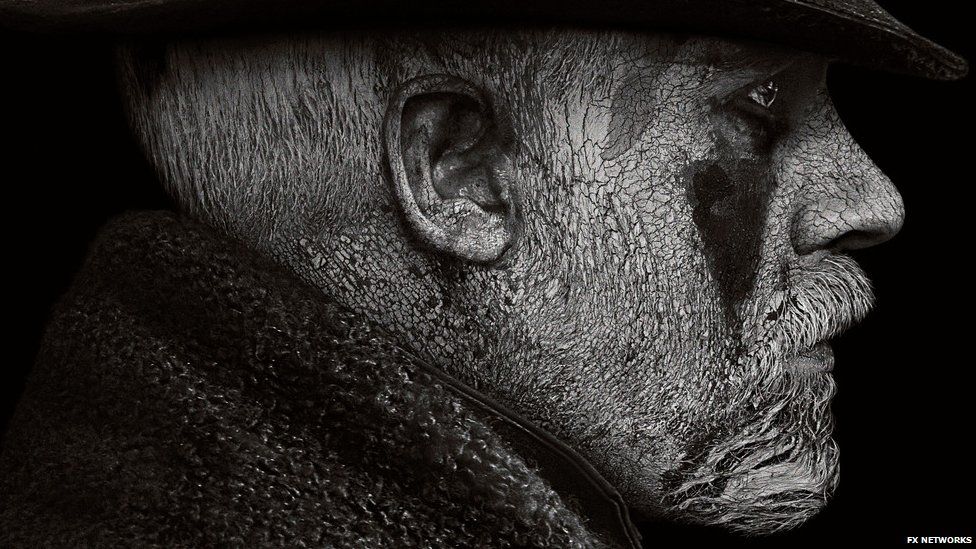 Taboo is the brainchild of Tom and his father, Chips Hardy.
They came up with the idea seven years ago, with production beginning two years ago and the pair say they're a pretty good work duo.
"We've been through quite a lot, dad and I. We're quick to get through to what needs to be done and we're cut from the same cloth. It works and we got very lucky on that."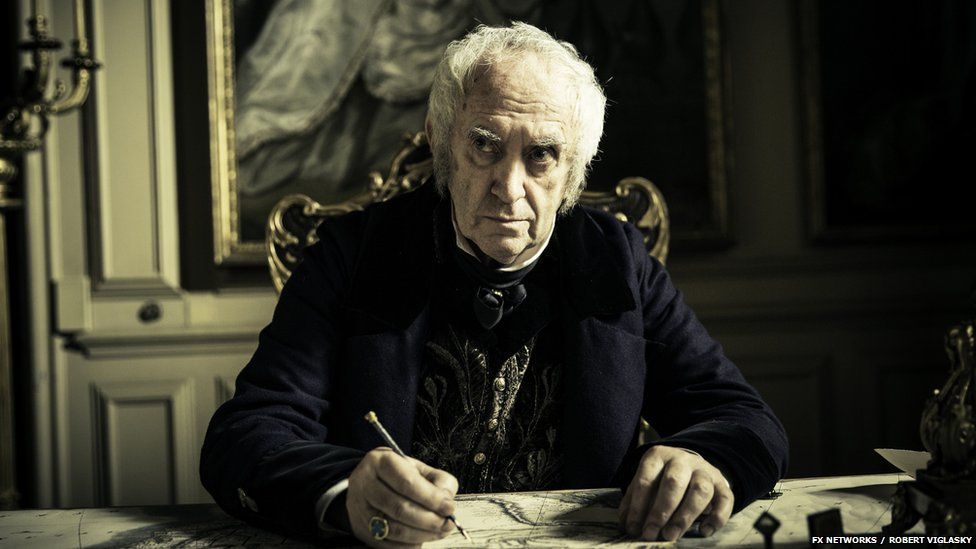 It was his dad who helped the actor get a record contract as a rapper when he was a teenager.
He previously told Newsbeat that it never really worked out because - in his words - he wasn't very good.
He says that music is something that's "always on the radar" but it doesn't "leap out" as something he has to do.
"It was an important time for me to stand on my own and do what I thought was important. I stood on stage and presented myself and said 'what do you think of that?'
"Most people said it wasn't very good but they said I had good conviction."
"Unless I'm playing a rapper in something I can't see myself straying off and doing it. But who knows? Maybe I'll have an album when I'm 80."
Taboo begins this Saturday at 9pm on BBC One.
Find us on Instagram at BBCNewsbeat and follow us on Snapchat, search for bbc_newsbeat