'How I featured on a George Michael song'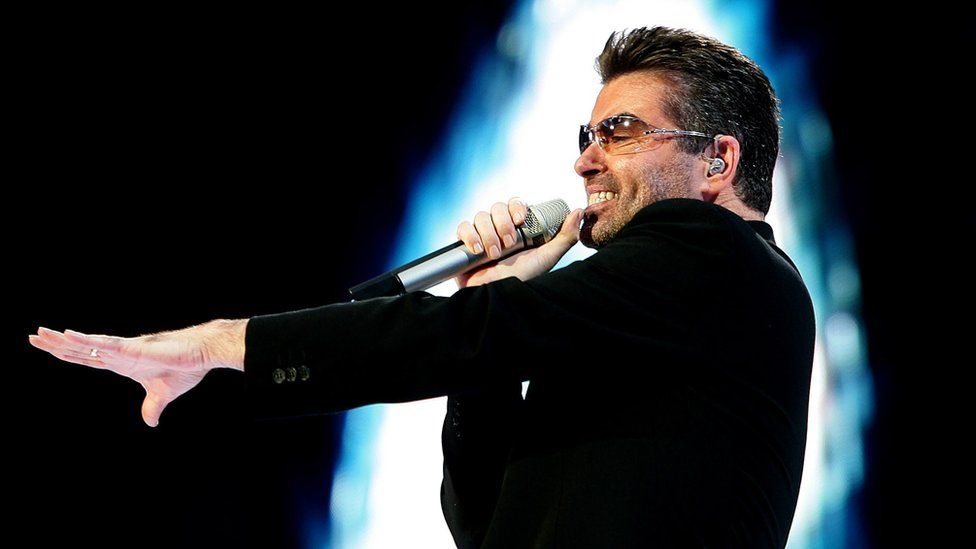 George Michael has died at the age of 53.
The singer sold more than 100 million records in his lifetime, and Newsbeat presenter Chris Smith had a small part in one of them.
He's been remembering his tiny role in George Michael's story.
Not many newsreaders get to number one in the Official Chart, and I have George Michael to thank for it.
How did it feel being sampled on a George Michael song? It felt massively exciting
It was 1998 and I'd quit my job to go travelling. I was on a beach in Thailand when my former boss at a radio news agency called me.
"You're on the new George Michael song!" he told me.
I was baffled, being fairly sure that if I'd popped into the studio with one of the UK's most famous recording artists before leaving the UK I'd have remembered it.
But when we eventually managed to get hold of a copy of Outside I heard that he was right.
Around half way through the song during an instrumental break I could clearly hear myself in the background.
What was I saying? "George Michael has been arrested in a park in Los Angeles."
Warning: Third party content might contain ads
Outside was basically George's coming out song. Before that, his sexuality was more or less an open secret, but the event that forced him to go public was the one I'd been talking about in the radio news bulletin he'd sampled for the track.
Earlier that year, he had indeed been arrested in LA.
An undercover police officer took him in for "engaging in a lewd act" in a public toilet in Will Rogers Memorial Park in Beverly Hills. When George sang about it, he did so with some very characteristic humour.
"I'd service the community, but I already have you see," go the lyrics to the track - a reference to his sentence, 80 hours of community service.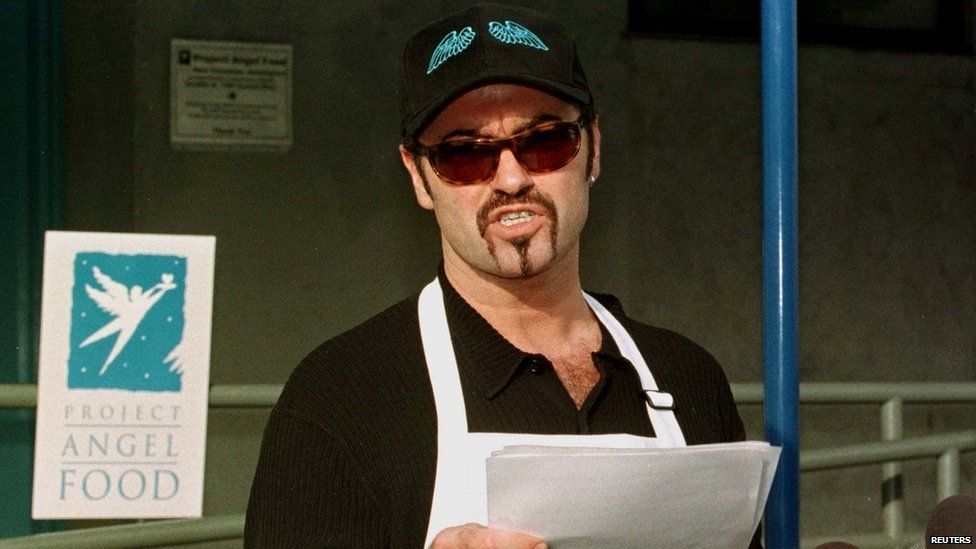 How did it feel being sampled on a George Michael song? It felt massively exciting.
That little snippet of my news report was number one in several countries. But I had, and still have, mixed feelings about being part of the media that was ready to pore over those details of a complicated man's life.
I saw George Michael in a restaurant once, and pondered going over and introducing myself: "Hi, I'm the newsreader from Outside!" But I bottled it, worried he'd just think I was about to demand royalties or something.
And now I'll never get the chance to thank him for my brush with chart success. Because I'm reading about George Michael on the news again, for the saddest of all reasons.
One of millions of people mulling over the way my life was influenced by him, and mourning yet another musical kick in the teeth from 2016.
Find us on Instagram at BBCNewsbeat and follow us on Snapchat, search for bbc_newsbeat