How Santa Claus looks around the world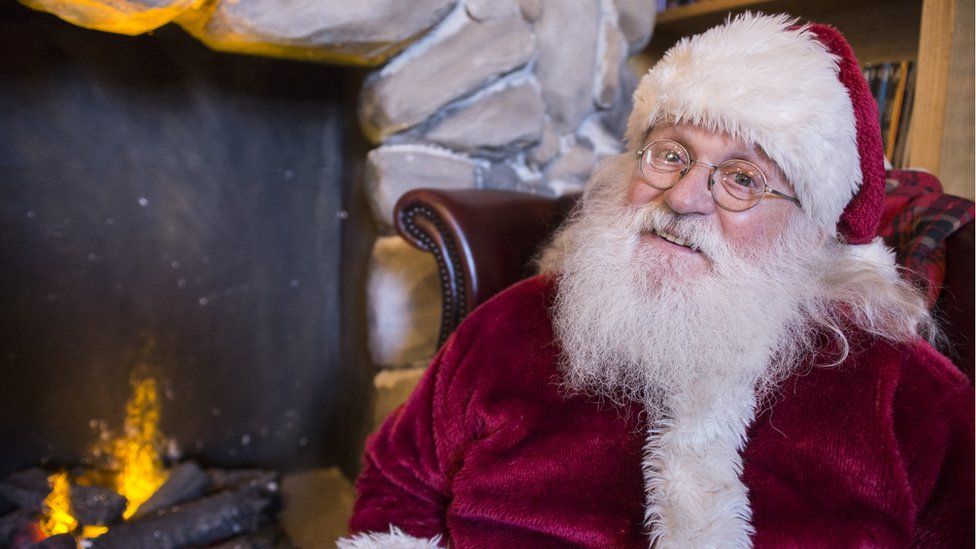 When most people in the UK think about Santa Claus they picture a jolly old man with a white beard and red suit.
In our childhood dreams, he came bearing gifts on Christmas Eve for all the nice children in the world.
But this isn't the case for everyone - here's how different countries around the world represent Santa Claus.
United Kingdom
Whether you know him as Santa Claus, Father Christmas or Kris Cringle, in the UK before he wore red he used to wear a green suit.
But this Santa didn't carry any gifts, instead, he was associated with eating and drinking.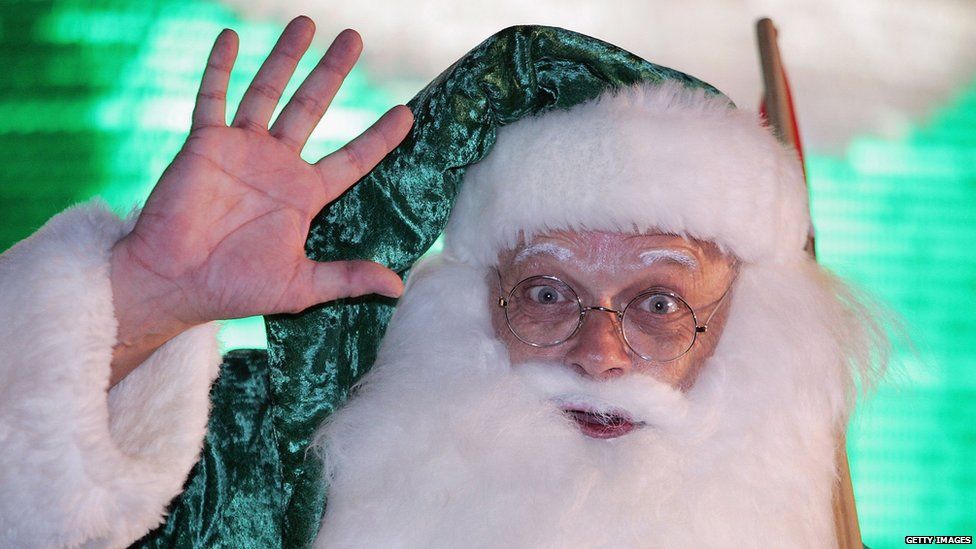 Italy
She might look scary, but Italy's La Befana is a kind old witch who makes up for her past deeds by giving children presents and sweets on 6 January every year.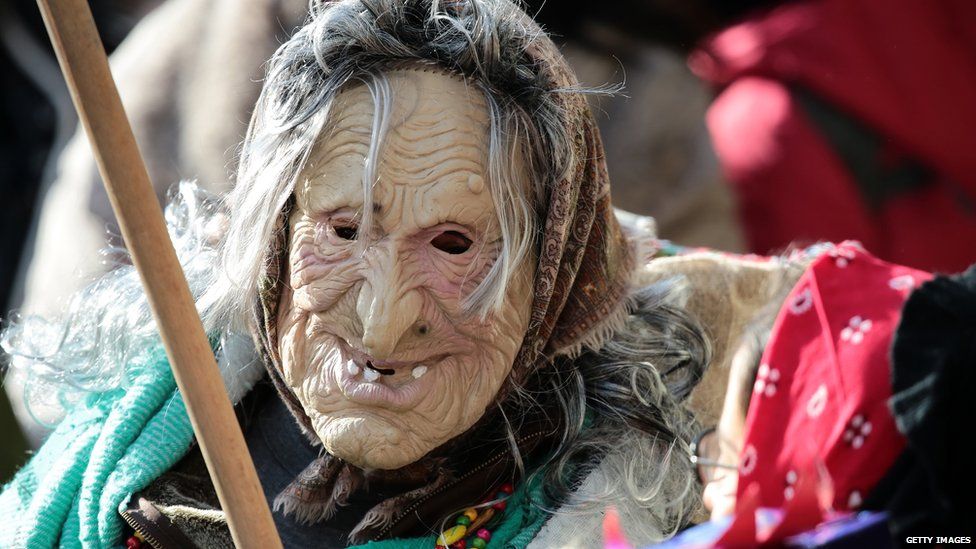 Spain
Traditionally Los Reyes Magos, the three kings, give sweets and pastries to Spanish children during an annual street parade.
You can find them riding through town centres on 6 January every year.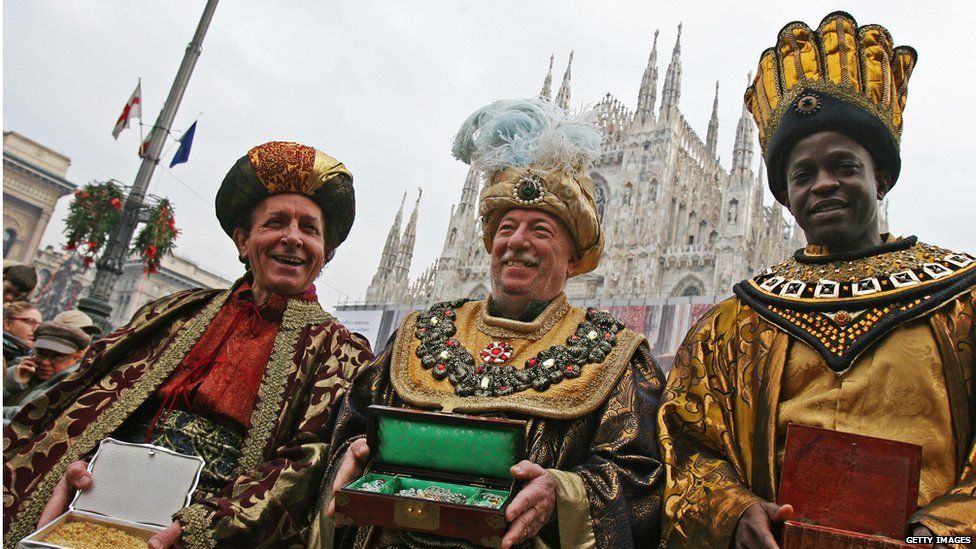 Finland
In Finland, Joulupukki, the Yule goat, is meant to represent a man that turned into a goat on Christmas Eve.
But luckily for Finnish kids, this goat doesn't come empty handed.
Along with a chaperone, the goat goes from door to door looking for well-behaved children to give presents to.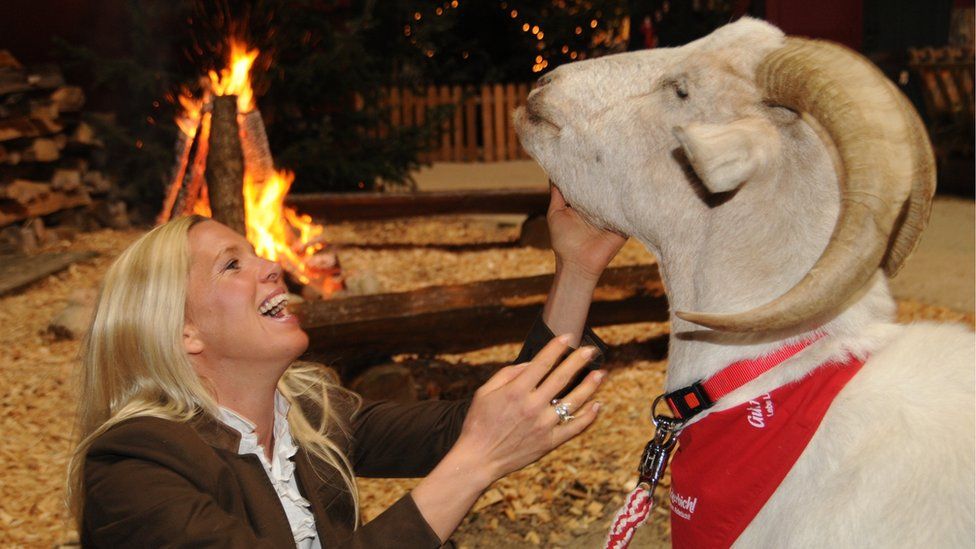 Catalonia
People celebrate Christmas with Tio de Nadal - the Poo Log.
Kids decorate and leave treats for the log in the days leading up to Christmas.
And on Christmas day it's tradition for children to sing songs and beat the log until it releases presents.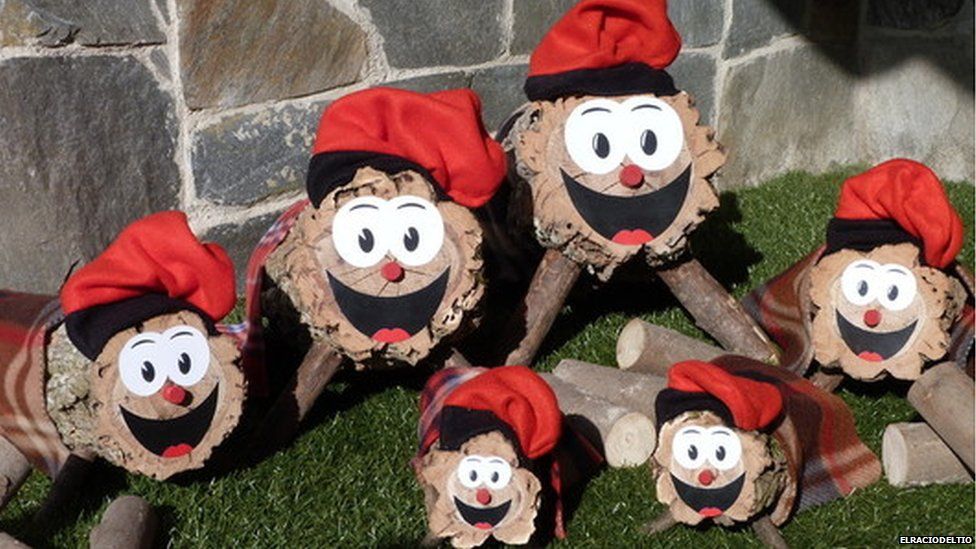 Germany
Traditionally Santa skips the homes of naughty children and visits the nice ones to leave them gifts.
But in Germany kids lie awake on Christmas Eve in fear of Krampus, a terrifying devil who's said to travel with Santa and beat bad children.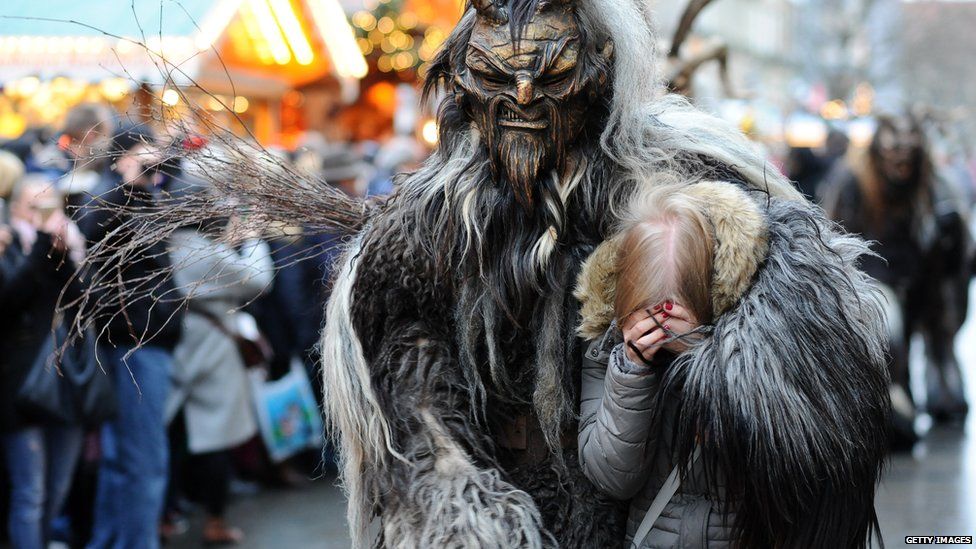 Netherlands
Sinterklaas and Black Pete have been a tradition in the Netherlands since the mid-19th century.
The pair started off as characters in Dutch folk stories where Sinterklaas and his helper Black Pete, a Spanish moor, came to give gifts to Dutch children.
It's become tradition for people to black-up - wearing curly wigs and bright red lipstick when dressing up as Black Pete or Zwarte Piet as he is known in Dutch - but this has become highly controversial in the Netherlands.
As the country has become increasingly diverse, campaigners have called for Black Pete to be removed from Dutch Christmas tradition.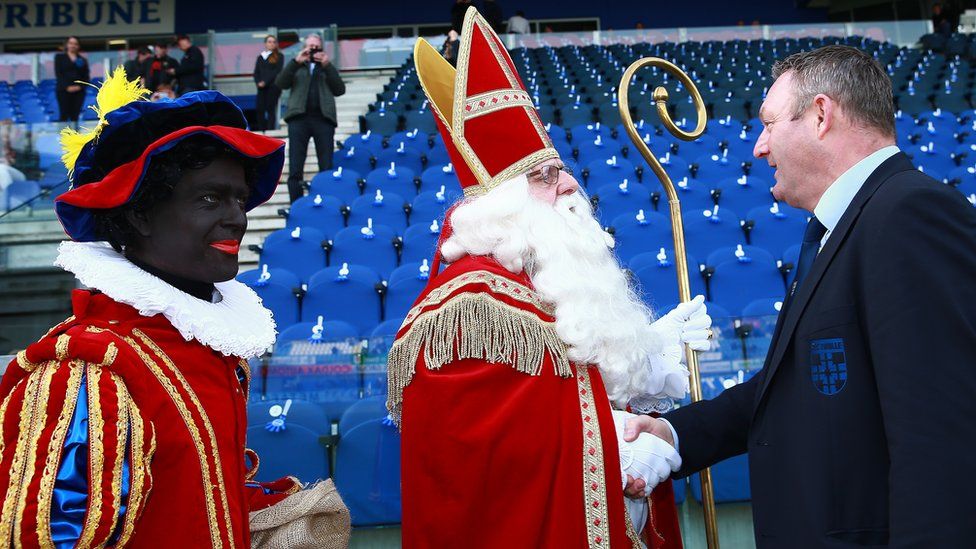 Find us on Instagram at BBCNewsbeat and follow us on Snapchat, search for bbc_newsbeat