Black woman reports white man for choking her son and she gets arrested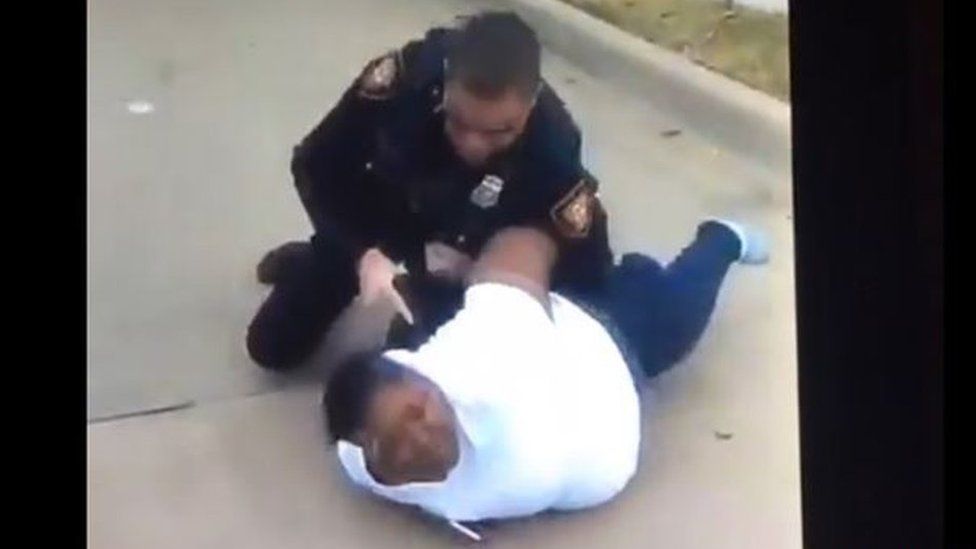 A video showing a black mother and daughter being arrested in Texas is causing outrage on social media.
The woman had called the police to complain about a neighbour, who she claims had choked her seven-year-old son.
But as an argument broke out, the Facebook live video shows the white officer pinning her to the ground and holding a taser to her back.
A civil rights lawyer has now taken up the case.
The video starts peacefully enough - although the first words you hear are: "Don't yell mamma" from the person filming.
The woman, identified on social media as Jacqueline Craig, says to the officer: "My daughter and son came home, saying that this man grabbed him and choked him."
When she explains that her white neighbour had accused her son of throwing some paper on the ground, the officer asks her: "Why don't you teach your son not to litter?"
That's when the situation in Fort Worth quickly turns to chaos.
WARNING: The video below features extremely strong language and racist terms that some may find offensive.
As the argument with the officer gets more heated, Jacqueline Craig's daughter walks towards the pair. At this point, the officer grabs the daughter from behind as people start yelling at him.
The camera then cuts and the next thing you see is Jacqueline Craig, pinned on the ground with the officer holding a taser to her.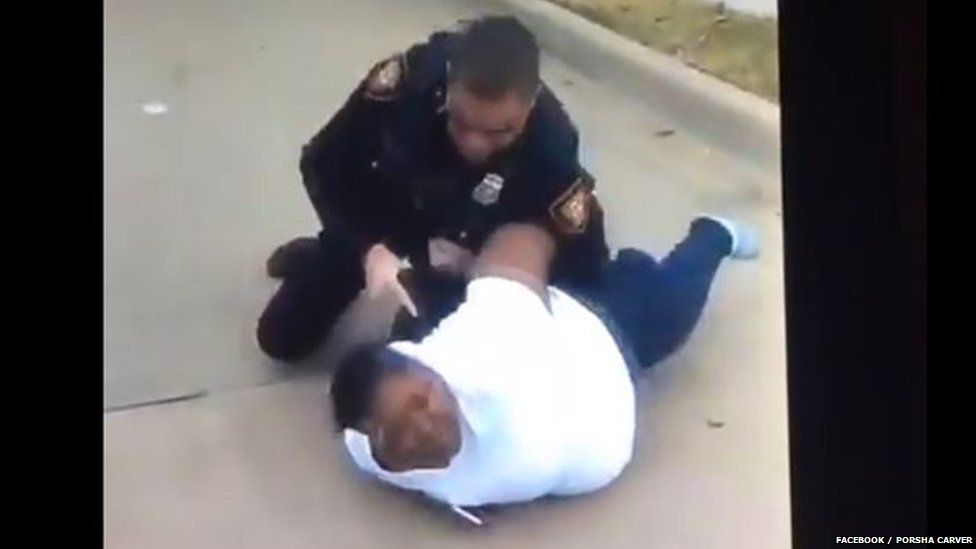 As the officer points the weapon at a young girl and Jacqueline Craig's daughter, the person filming can be heard yelling: "You're live. Everything you just did is all live."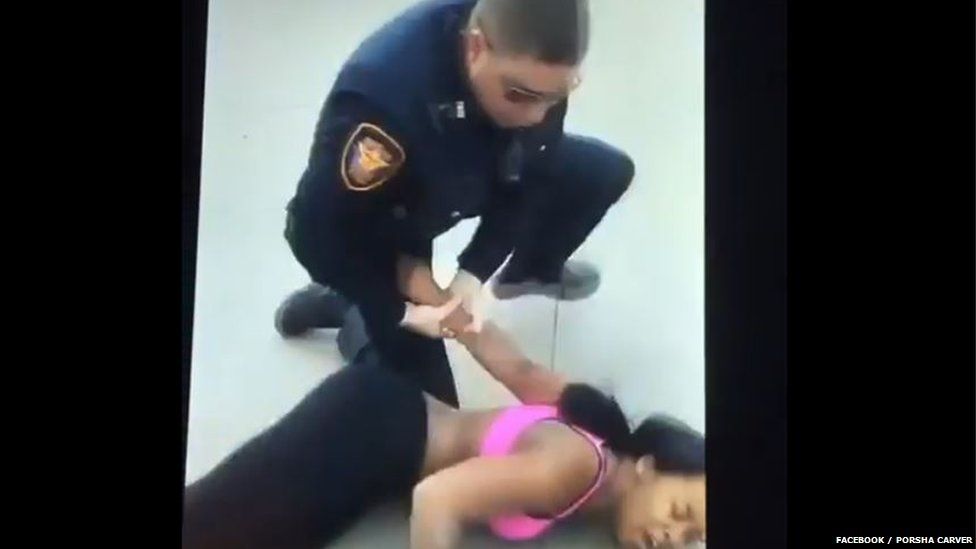 Since the footage was shared, there's been outrage.

Both Jacqueline Craig and her daughter were then taken away, in handcuffs.
It's still not clear whether the two women have been charged with any offence and Fort Worth Police has yet to comment on the case.
Civil right's lawyer Lee Merritt, posted a video to say he'd been to see the pair in jail.
On Thursday morning, he said the women "were in good spirits given the situation" and that they were waiting to be released.
Newsbeat has contacted Fort Worth Police but there has been no response so far.
But this case comes at the end of a year where the treatment of black people by white police officers has been highlighted time and time again - to such an extent that it spawned the movement Black Lives Matter.
Find us on Instagram at BBCNewsbeat and follow us on Snapchat, search for bbc_newsbeat