From Egypt to Saudi Arabia, here's who the UK is selling arms to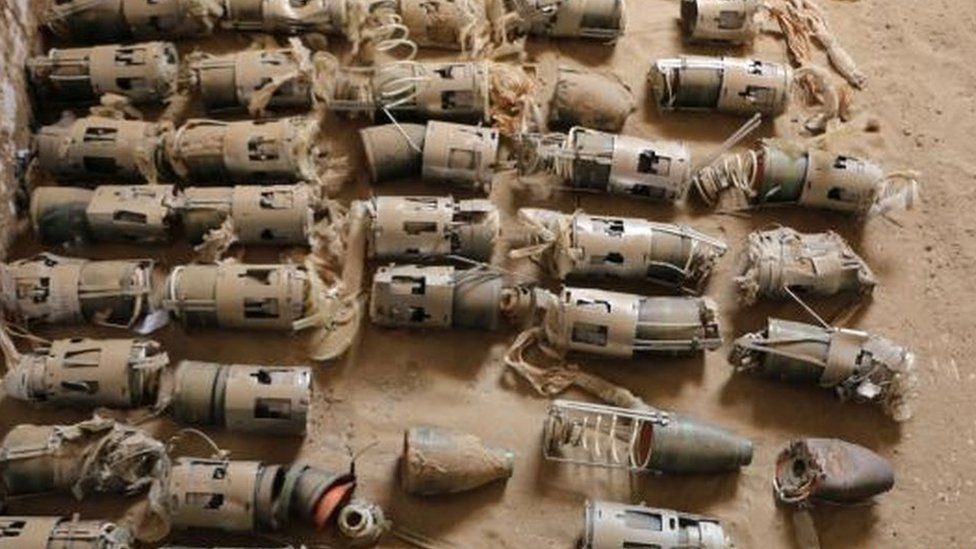 The UK is second only to the US in global sales of weapons to the rest of world.
In 2015 £7.7bn of arms sales were approved by the Department for International Trade.
But who those weapons are being sold to is under scrutiny after British-made cluster bombs were found to have been used on citizens in Yemen.
The UK has serious human rights concerns about 30 countries but more than two-thirds of them can still buy British arms.
They include Saudi Arabia, Iraq and Libya, although all exporters require a government licence and buyers are supposed to prove how they will use the equipment.
One of the main questions is if those buyer checks, such as weapons being used in human rights abuses, are being carried properly.
We're defining arms as any device used with intent to inflict damage or harm to people or structures.
So as well as weapons like grenades and guns, this can also include bigger sales like warships.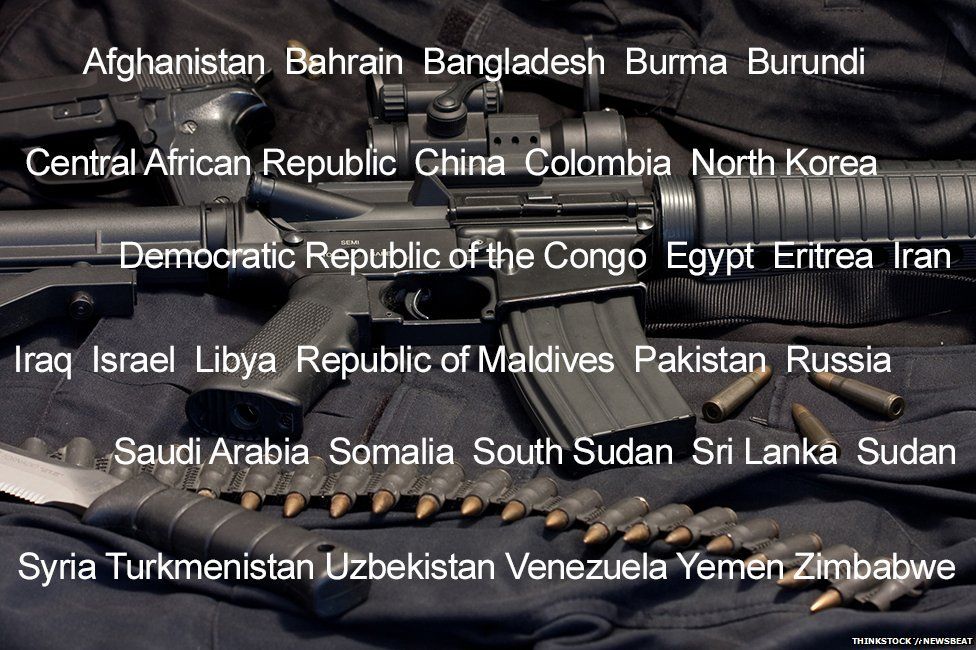 The controversy
Cluster bombs, which were made illegal in 2010, have been used by Saudi Arabia in attacks in Yemen.
A civil war has been going on there between the internationally-recognised government and a rebel group called the Houthis.
Saudi Arabia is accused of using the weapons on the rebels.
The UK signed an international treaty to stop making the weapons but big shipments were sent to the Middle East in the 1980s and 1990s.
Who is the UK selling the arms to?
The Department for International Trade's figures suggest almost two-thirds (63%) of exports go to the Middle East.
Of those Saudi Arabia is by far the most valuable client.
Brimstone missiles, Typhoon Jets and Paveway laser-guided bombs have all been sent there.
There are strict criteria that companies have to meet to sell guns and explosives.
These include if there is a threat they could be used for terrorism or used aggressively against another country.
Export licences are granted by the Department for International Trade to suppliers based on individual deals.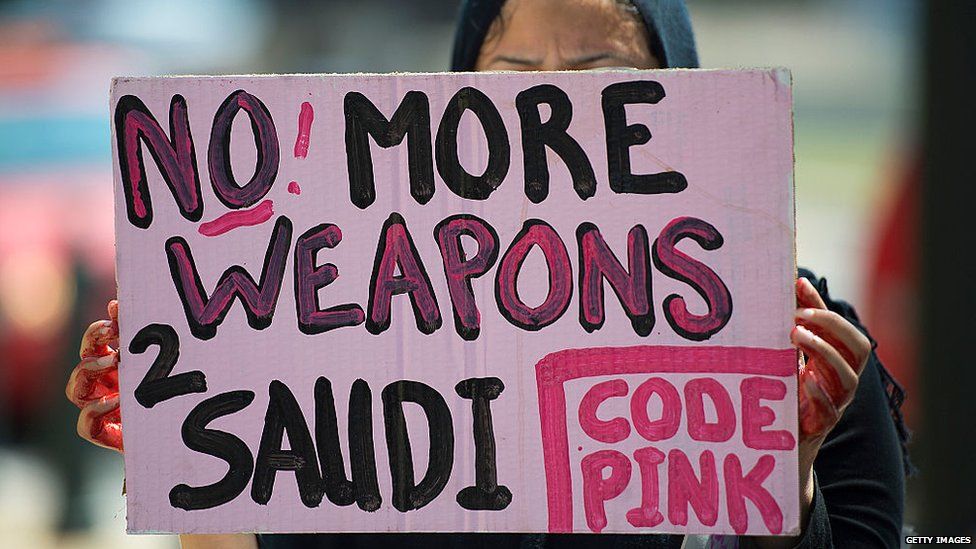 What do the arms industry argue?
The trade organisation for the defence sector is called ADS.
They argue defence work directly benefits 140,000 jobs in the UK.
The defence sector is growing quickly. It's thought there are currently over 4,000 apprentices, training to make equipment at about 300 companies up and down the country.
The prime minister said last week in PMQs that the UK was tough on who it allowed to buy weapons: "We have a very strict regime of export licences in relation to weapons here in the United Kingdom.
"We exercise that very carefully, and in recent years we have indeed refused export licences in relation to arms, including to Yemen and Saudi Arabia."
Which other countries are people concerned about?
As well Saudi Arabia, figures suggest that the government has also licensed (which means a deal may not have gone though) £314m worth of arms to UAE and and £123m worth to Egypt in the past three years.
Both countries appear on the government's list of priority markets for arms exports.
Egypt is on on the list of countries the UK has serious human rights concerns about.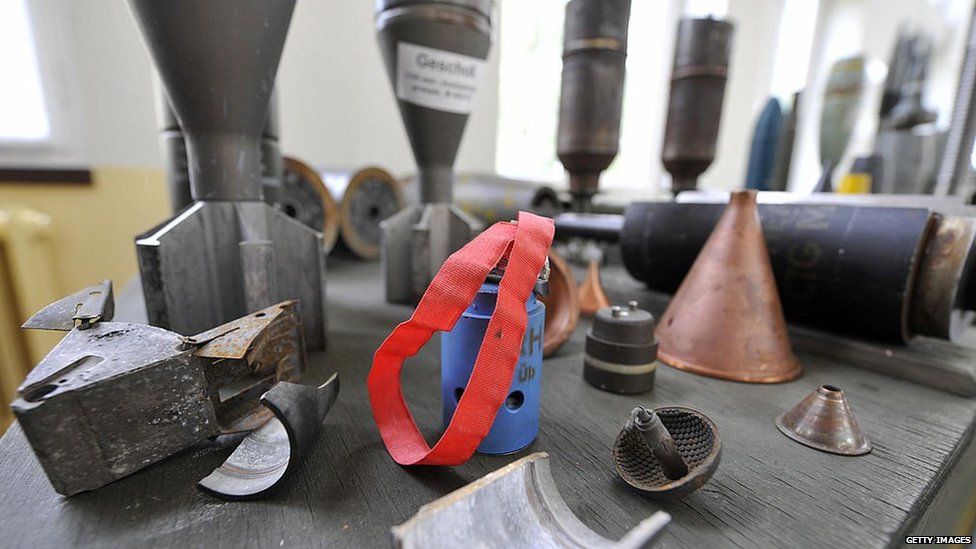 Andrew Smith from Campaign Against Arms Trade told Newsbeat: "The UK has consistently armed some of the most brutal and repressive regimes in the world.
"UK companies have profited from war and oppression around the world. The message it sends is that human rights are of less importance than arms company profits."
Find us on Instagram at BBCNewsbeat and follow us on Snapchat, search for bbc_newsbeat